Back to top
Wee Yogis Mom Tribe Series
At the Home of Lani Yadegar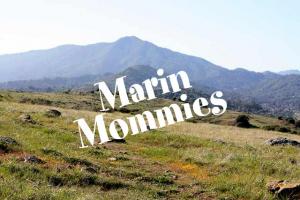 Mom Tribe Series 
A place to be with everything that it is to be a mama, with other mamas, while your babe is lovingly cared for in the room next door.
hosted by Lani Yadegar & Jocelyn Kay Levy
Join us for a six week series to connect with other mamas and have some guided time for yourself to explore, reflect, share, and deepen into all that it is to be a mom in the presence of other moms who are also on the motherhood journey.  There will be yoga and sing-a-longs with the babies and then time with just the moms to connect, share, and be in the messy and beautiful soup of motherhood, together.
The flow of the group:
We will start off with live music, sing-a-long, and movement for the babies and mamas led by Jocelyn Levy of Wee Yogis. 
After 20-30 minutes the babies will go in the next room with provided childcare and the mamas will get 1.5 hours of facilitated sharing, movement, and creative time to be with everything and anything that comes up around the robust experience of raising a human, led by Lani Yadegar of Social Studio Coaching.
Each week our time together will be loosely based on one of these six themes: body, heart, mind, spirit, community, family. We will use the theme as inspiration for our time together.
Exploration time includes: Group sharing, yoga, art, journaling, & meditation
Cost: $180 for the 6 week series (includes cost of childcare)
New Years special: Sign up in January for only $150.
*Our intention is to create a close group and build community among mamas and babies, so we ask you to please try to be at all of the sessions.
Where: 60 Porteous Avenue
             Fairfax, CA 94930
(Lani's Home)
When: Wednesdays 10am-12pm.
Dates:  February 28th, March 7th, March 21st, March 28th, April 4th, April 11th.  (We will skip a week, the week of March 14th)
Who: this group is great for you if you are a mama of a baby age 5 months - 2 years old, and/or if you just had a second or third and are coping with the huge changes of that!  (If you fall out of that age range and want to join, just let us know!)
Payment: Space is limited. To reserve your spot in the series please pay online here.
About us: Lani and Jocelyn are both mama's with daughters just under a year old who are one month apart and have created this out of a desire for more spaces for mama's and babies to both be together and to have space to dive into the intensity and wonder of what it is to raise little ones in this world right now. 
Jocelyn is a yoga teacher trainer and the owner of Wee Yogis, a yoga company for little ones. Lani is a relationship coach and the owner of Social Studio, a relationship and dating coaching business.