Back to top
Easter Egg Hunts in Marin & the Bay Area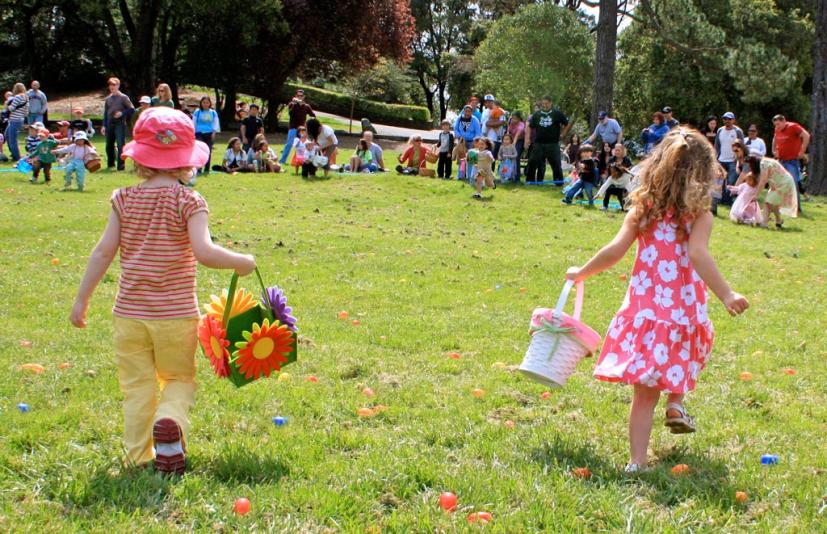 Celebrate spring and the Easter season with a traditional egg hunt! There are Easter egg hunts scheduled at communities throughout Marin County and the San Francisco Bay Area. Here's our guide to fun Easter egg hunts and other fun this spring:
Easter Bunny Photos
Northgate Mall, San Rafael
April 2–20, 20, 2019
Get your kiddos' pictures taken with the Easter Bunny this spring at Northgate Mall in San Rafael. The Bunny's schedule is as follows:
Monday–Thursday, noon–8 pm (break 3–4 pm)
Friday–Saturday, 10 am-9 pm (break 3–4 pm)
Sunday, 11 am–6 pm (break 2:30–3 pm)
Egg Hunts and Spring Fun
Friday, April 19
Annual Flashlight Egg Hunt
Memorial Park, San Anselmo
Friday, April 19, 8:15 pm sharp
Back by popular demand, the annual Flashlight Egg Hunt returns on Friday at 8:15 pm sharp! Bring your basket and a good flashlight. For youth ages 8 and up. Egg hunt lasts for about 5 minutes, so don't be late. Sponsored by San Anselmo Parks and Recreation. For more info, call (415) 258-4640. Event details
Flashlight Egg Hunt
Piper Park
Friday, April 19, 8:30 pm sharp
Grab your flashlight and basket and join us at Piper Park for the Flashlight Egg Hunt! Eggs stuffed with goodies will be spread across a section of the Park. When the horn sounds, flashlights will turn on and the search begins! The hunt will begin at 8:30 pm so don't be late! Separate area for 6 and under. Location: 250 Doherty Dr, Larkspur. Event details
Saturday, April 20

Photo: Bon Air Center
Sunday, April 21
Sign up for tips & news for Marin families!