Back to top
Fall Classes for Moms and Mothers-to-Be at Pomegranate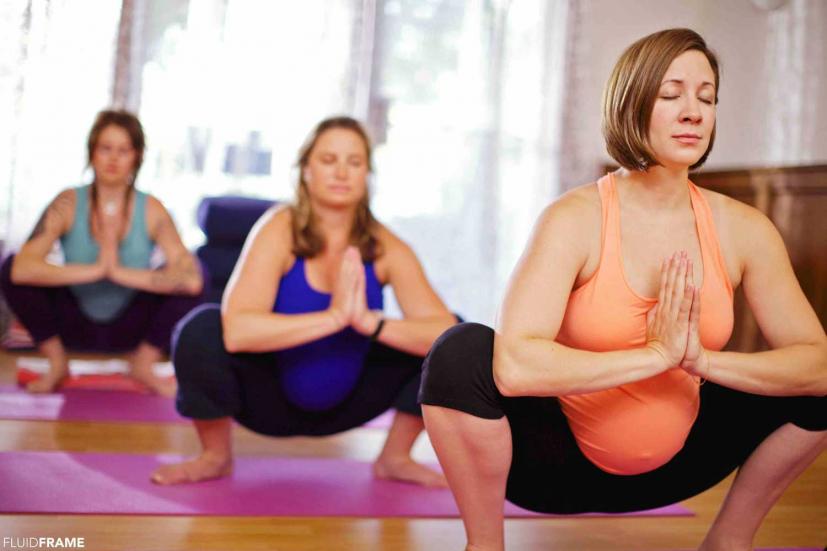 Photo courtesy of  fluidframephoto.com
Pomegranate is offering a variety of fantastic fall classes for expectant mothers and moms with babies. Looking for a class to include your little one? Check out the Wee Yogis Yoga+Music classes that are offered throughout the week. Pomegranate also offers on-site childcare for more than half of their movement classes too. Drop-in classes are $23 each or purchase a 5-pack for $95.
Pomegranate is located at 25 Tamalpais Avenue, San Anselmo. Find out more about their classes by visiting www.pomcenter.com.
Fall class schedule:
Monday
9:30–10:15 am Miss Abbey's Tot Class: music, movement, stories for ages 1–3 with caregiver with Abbey Loberman
11 am–12:15 pm: Vinyasa Flow -NP • Natalie Scheuring (CC)
4:45–5:30 pm: 20-Minute Restore • Shannon Kozubik
7- 8:15pm Restore and Renew • Shannon Kozubik POP, POW
Tuesday
9:30–10:45 am: Yoga for Your Core -NP •  Veronica POW, CC, **
11 am–12:15 pm: Mom & Baby Yoga • Veronica POM
12:30– 1:30 pm: Prenatal Express • Veronica POP
Wednesday
9:30–10:30 am: Mindful Flow • Natalie POW, POP, CC
11–12 pm: Ab Rehab Series • Semi Private Postpartum PT with Alicia offered monthly CC
Thursday
9:30–10:45 am: Vinyasa • Jessica POW, NP, CC
11 am–12:15 pm: Prenatal Flow • Amber POP, CC
7 - 8:15 pm: Yin Bliss Yoga with Kaytee POP, POW 
Friday
9:30–10:45 am: Prenatal Yoga • Lisa POP
11 am–12:15 pm: Mom & Baby Yoga • Lisa POM
Saturday
8–9:15 am: Yoga For Your Core • Karen POW, **
9:30–10:45 am: Prenatal Flow • Amy POP
AM/ PM Birth & Parenting Workshops - check workshop schedule for rotating topics and dates
Sunday
9:30–10:45 am: Mindful Flow • Shannon Kozubik, POP, POW, CC
11 am–12 pm: Wee Yogis Family Yoga with Vera *offered first Sunday of the month
1 pm: Sister Moon Series for Pre Teen Girls *offered quarterly
**Class not recommended for pregnancy
POP: Yoga for pregnancy
POW: Yoga for women
POM: Class with baby/infant
CC : Onsite childcare
Photo courtesy of  fluidframephoto.com
Sign up for tips & news for Marin families!