Back to top
Fall Youth Theater Auditions & Classes in Marin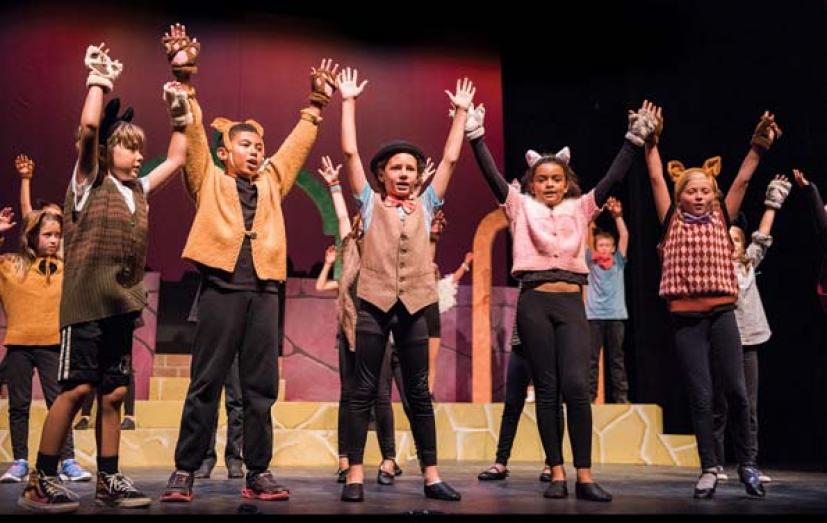 Acting, singing, and dancing in a local youth theater production is a great way to get used to performing in front of an audience, and it's a lot of fun, too.
Here are the fall production rehearsal dates and/or audition dates and times for the great local youth theater organizations in Marin County. Follow the links for more information and to register.
23 Elephants Theatre Company, San Anselmo
Newsies
Auditions and casting take place on Monday, September 9, 2019 from 4–8 pm. For youth ages 10–20. Performances take place November 8–17. More information
Halloween Misfits
Rehearsals take place September 4–October 10 from 4–5:30 pm; two sessions: Wednesday and Thursday. For ages 5–7. Performances October 19 and 20. More information
Disney's Frozen Jr.
Rehearsals take place September 7–December 7 from 10 am–noon (Sven session) and 12:30–2:30 pm (Olaf session). For ages 8–12. Performance December 13–22. More information
Marin Theatre Company, Mill Valley
Drama Conservatoryt theater classes for kids pre-K through 12th grade start September 20. More information
Performing Arts Academy of Marin, San Rafael
MainSTAGE: Disney's High School Musical
Auditions Wednesday September 4 from 3:30–6:30 pm. Rehearsals September 6–October 4. For ages 10–high school. Performances take place October 11–13. More information
JuniorSTAGE: The Little Mermaid
Rehearsals take place Wednesdays, September 4–October 9, 4–6 pm. For ages 8–14. Performances October 12 & 13. More information
MiniSTAGE: Wiz of Oz
Rehearsals September 3–October 8, 3:45–5 pm (cast A) and 5–6:15 pm (cast B). Ages 6–10. Performaces October 12 & 13. More information
Katia and Company, Larkspur & Novato
Matilda
Auditions Wednesday, August 21 (Larkspur 4th & 5th graders); Friday, August 23 (Larkspur 6th–8th graders); Saturday, August 24 (Novato). For kids in grades 2–8. Performances take place November 1–3 (Larkspur) and October 20–27 (Novato). More information
Chicago
Auditions: Sunday, October 6, 3:45–6 pm (Larkspur); Monday, October 7, 6-8 pm (Novato). Rehearsals: Monday evenings and Saturday afternoons, beginning October 28 (Novato); Tuesdays and Thursdays, 5:30–7:30 pm beginning November 5 (Larkspur). For actors 7th–12th grade. Performances take place January 6–19 (Novato) and 12–19 (Larkspur).
Sign up for tips & news for Marin families!