Back to top
Family Music Classes in Marin with In Harmony Music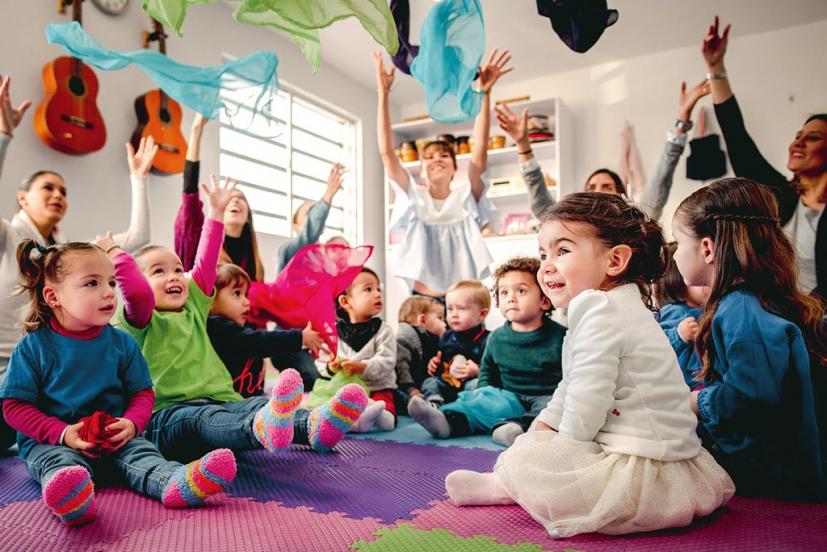 Marin Mommies presents a sponsored shout-out from In Harmony Music, offering family music classes for 0–8 throughout Marin County.
In Harmony Music/ Music Together of Marin offers family classes for ages 0–8! Early childhood music education supports all areas of development including cognition, communication, social, emotional and physical development. Connecting as a family and as a community are added bonuses!
Babies Class on Mondays at 11:30 am in San Anselmo is the perfect start to understanding the developmental significance of early childhood music education from the very beginning. Taught by music therapist, Laurynn Gould, you won't want to miss this introduction for infants in their first year of life!
Mixed Age Family Classes are the next step for ages 0–5 which includes significant sibling discounts for growing families. Mixed Age Family classes are offered 6 days a week in San Anselmo, Larkspur, Corte Madera, San Rafael, and Sausalito. Our teaching team is comprised of leading educators and performers in the Bay Area.
For our preschoolers and kindergartners, we proudly offer the international program Rhythm Kids featuring drumming, instructional videos, and music from around the world. Rhythm Kids is the perfect class for you and your child to enjoy together as they transition into primarily independent activities. Class is held Saturdays for the whole family to participate.
Our early elementary students enjoy the engaging Hum, Strum and Drum Class: a ukulele, voice, and drumming curriculum for children ages 6–8 and their families.
Our schedule doesn't work for you? Contact us to book a private class for your group of friends or classmates!
Visit a trial class or register using the code "helloinharmony" to save $20 on your first session. Winter session runs January 6–March 14. Learn more at inharmonymusic.net.
Sign up for tips & news for Marin families!