Back to top
Gravenstein Apple Fair: An Old-Time Country Festival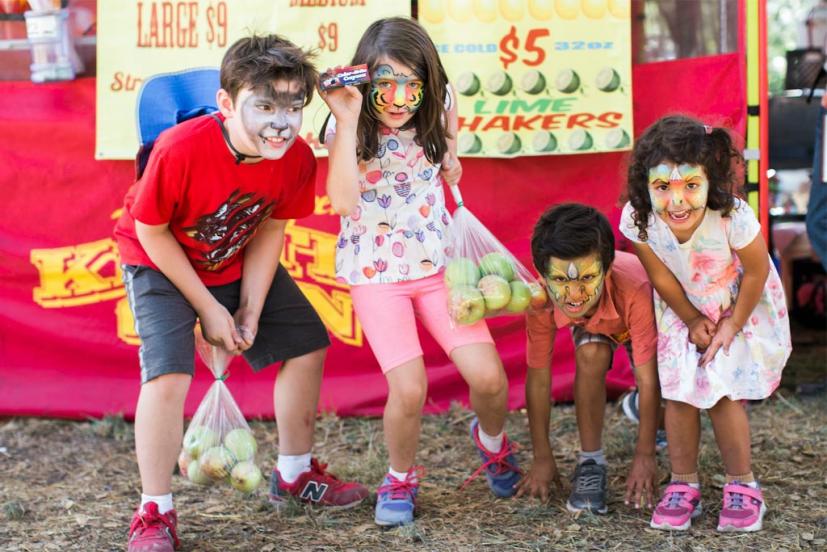 Note: The 2020 Gravenstein Apple Fair has been canceled due to COVID-19.
Where can you spend the day walking under ancient oaks following your nose from food booth to food booth (featuring frying apple fritters or slices of four-inch high apple pie), taking in terrific acoustic music, and experiencing the sights and sounds of a turn-of-the-century barnyard? At the annual Gravenstein Apple Fair, of course!
Sonoma County's summertime jewel takes place in Sebastopol's Ragle Ranch Park on Saturday and Sunday, August 17 and 18, and 2019's event is the 107th Gravenstein Apple Fair, which showcases the best in arts, crafts, farm-to-table food, wines and beers, games, entertainment, and farm life activities.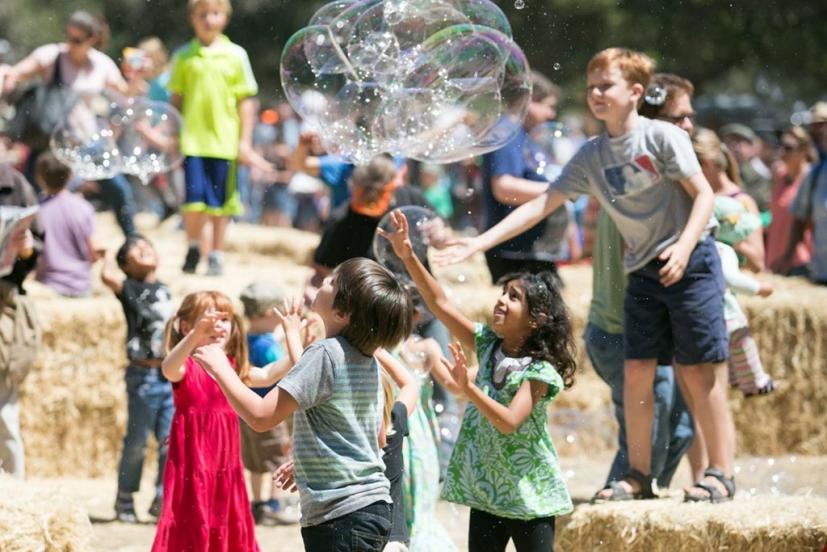 Kids can enjoy hands-on craft activities, sing-alongs, "Peanuts... Naturally" exploration activities, stilt walkers, giant bubbles, and the tractor pedal pull. Games and contests for kids and adults alike include apple juggling, apple pie eating, and the Agrarian Games, where you can compete in games like the watertrough relay, hay bale toss, chicken poop bingo, potato sack races, and more. All ages will also love the Old Engines tractor display showcasing vintage tractors and old antique farm tools.
At the fair's Life on the Farm Arena you can watch cow milking and sheep shearing demonstrations and even see how yarn is spun from the sheep's wool. Learn how barn owls can be a farmer's best friend, and meet farm animals like llamas, pigs, miniature ponies, and Babydoll sheep. Get an up-close view of bees in their hive and sample local honey, too.
Live music on two stages includes Ali and Warren Mann of Mini Music, Sourdough Slim, French Oak Gypsy Band, Midtown Social, Burnside, and more.
In addition, you'll have the opportunity to taste everything Gravenstein and even take home a bag or a box of Sebastopol's celebrated apple, which is only in season for a brief few weeks in the summer. Adults can sample locally produced craft ciders, microbrews, and wine. The Artisan Tasting Lounge (separate ticket required) will offer local food and drink pairings made by some of Sonoma County's favorite farmers, chefs and producers.
The Gravenstein Apple Fair is produced by Sonoma County Farm Trails, and celebrates Sebastopol's iconic sweet and tart apple variety. While the fair in days past was a massive agricultural and food processing showcase, the modern version features family friendly fun like arts and crafts vendors, an artisan tasting lounge, chef demonstrations, live music on two stages, a petting zoo, animal displays, a chance to experience a taste of farm life, a hay maze, artisan booths selling handmade goods, and of course apples. There's truly something here for the entire family, so try to make it if you can.
For more information, visit www.gravensteinapplefair.com, call (707) 837-8896, or email farmtrails@farmtrails.org.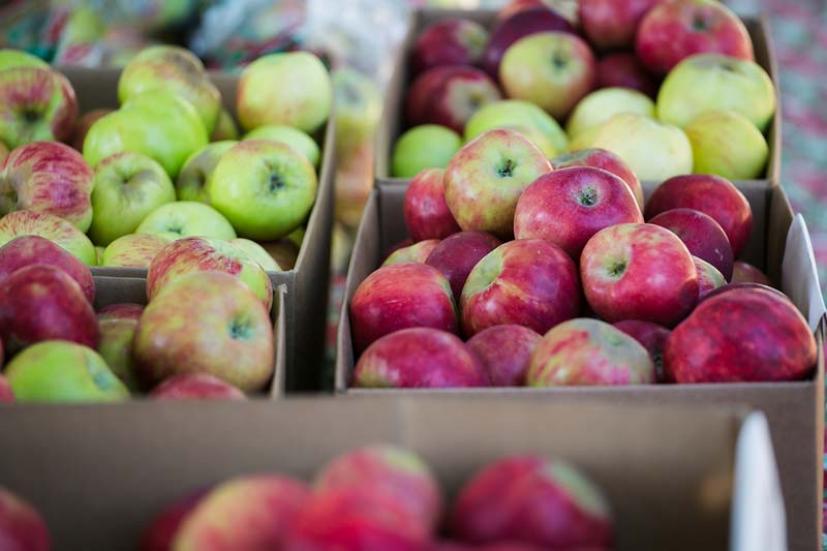 If You Go
The 2019 Gravenstein Apple Fair takes place Saturday, August 17 and Sunday, August 18, from 10 am to 6 pm. The Fair is held at Ragle Ranch Park, located at 500 Ragle Ranch Road in Sebastopol.
Admission at the door is $15 for adults 13+, $12 for adults who bike to the fair, seniors 65+, and veterans, and $10 for kids 6–12; kids 5 and under are admitted free. Advance tickets are available online and at Copperfield's bookstores and Oliver's Markets and cost $12 for adults and $8 for children.
Premium on-site parking at Ragle Ranch Park is $5, and there will be free valet parking for cyclists. Free parking and shuttle buses will be available at O'Reilly Media, 1005 Gravenstein Highway North, and the Holy Ghost Hall at 7690 Mill Station Road (both in Sebastopol 95472).
To get there, take Highway 101 north to the Highway 116 exit. Head west on Highway 116 into Sebastopol (about 10 miles) and follow the signs with the blue arrows to the fair and parking areas.
Photos: Gravenstein Apple Fair
Sign up for tips & news for Marin families!