Back to top
Gravenstein Apple Fair: An Old-Time Country Festival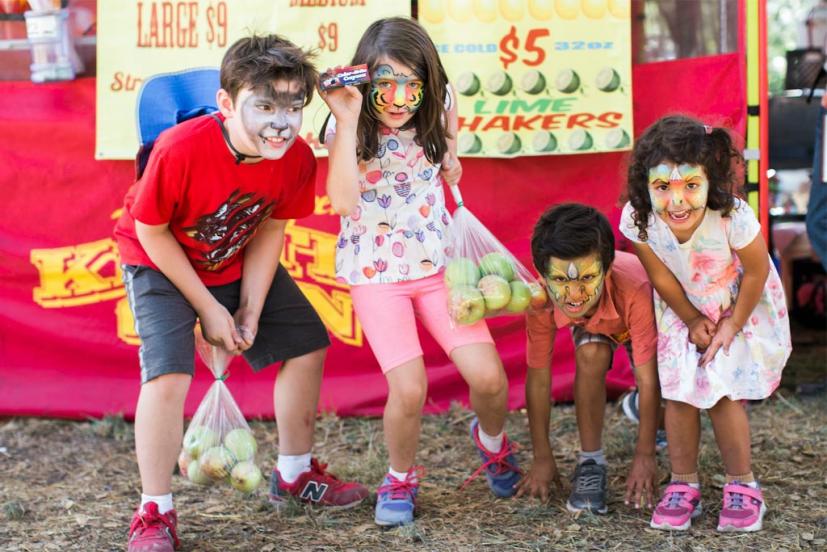 The Gravenstein Apple Fair returns to Ragle Ranch Regional Park in Sebastopol this summer! This year's fair takes place Saturday, August 13 and Sunday, August 14, 2022 from 10 am to 6 pm. This year's fair theme is Cultivating Community, which is something that Sonoma County Farm Trails, the fair's organizer, has been doing since 1973.
The return of the Gravenstein Apple Fair will bring a weekend of 24 live musical acts, the tastiest fair food, hundreds of fun activities for all ages, and a stellar lineup of local wine, hard ciders, and microbrews. Attendees will also help raise funds to keep small family farms and agriculture alive in Sonoma County.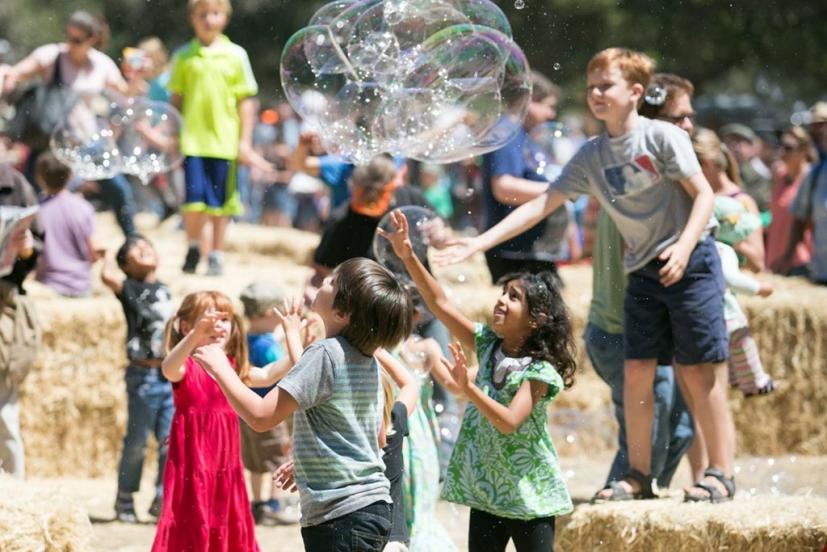 Children can meet farm animals, create flower crowns and seed balls, participate in ag games and contests, chase giant bubbles, and marvel at the wandering stilt walkers. 
At the fair's Life on the Farm Arena you can watch cow milking and sheep shearing demonstrations and even see how yarn is spun from the sheep's wool. Learn how barn owls can be a farmer's best friend, and meet farm animals like llamas, pigs, miniature ponies, and Babydoll sheep. Get a up-close view of bees in their hive and sample local honey, too.
Live music on two stages includes Ali and Warren Mann of Mini Music, the Brothers Comatose, Tom Rigney and Flambeau, Onye and the Messengers, and more.
In addition, you'll have the opportunity to taste everything Gravenstein and even take home a bag or a box of Sebastopol's celebrated apple, which is only in season for a brief few weeks in the summer. Adults can sample locally produced craft ciders, microbrews, and wine. 
New to the Gravenstein Apple Fair this year is an all-inclusive VIP Lounge experience that includes general admission to all the Fair amenities, as well as VIP entrance, premium views of the North Coast Organic music stage, a luxury Shelter-Co lounge tent, exclusive food truck and bar, small bites and sips at the exclusive Artisan Tasting Alley, access to meet and greet with local producers, VIP-only restrooms, and special guest musicians. VIP tickets are $125 and are available by advance purchase only.
The Gravenstein Apple Fair is produced by Sonoma County Farm Trails, and celebrates Sebastopol's iconic sweet and tart apple variety. While the fair in days past was a massive agricultural and food processing showcase, the modern version features family friendly fun like arts and crafts vendors, an artisan tasting lounge, chef demonstrations, live music on two stages, a petting zoo, animal displays, a chance to experience a taste of farm life, a hay maze, artisan booths selling handmade goods, and of course apples. There's truly something here for the entire family, so try to make it if you can.
For more information, visit www.gravensteinapplefair.com, call (707) 837-8896, or email farmtrails@farmtrails.org.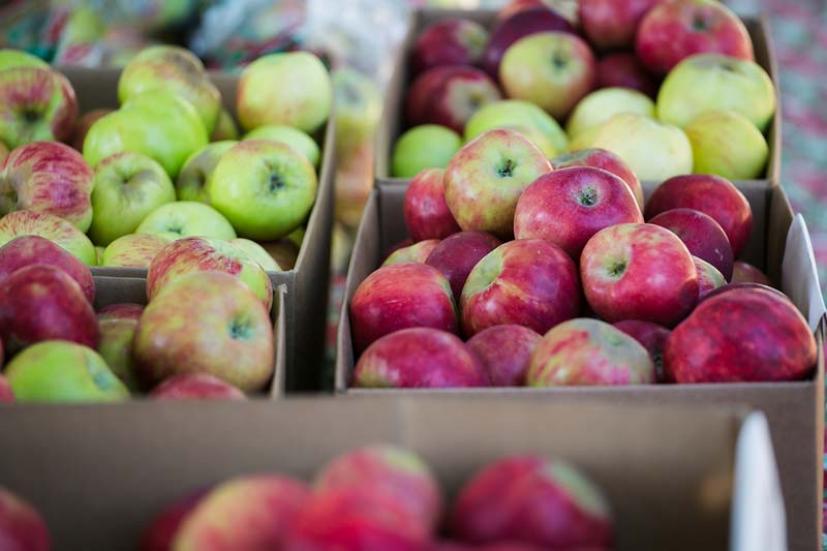 If You Go
The 2022 Gravenstein Apple Fair takes place Saturday, August 13 and Sunday, August 14, from 10 am to 6 pm. The Fair is held at Ragle Ranch Park, located at 500 Ragle Ranch Road in Sebastopol.
Admission at the door is $25 for adults 13+, $20 for seniors 65+, and veterans, and $15 for kids 6–12; kids 5 and under are admitted free. Advance tickets are available online and at Copperfield's bookstores and Oliver's Markets and cost $18 for adults and $10 for children.
On-site parking is separate and not available in advance; and costs $10 per vehicle (cash only). Off-site parking is free and includes a complimentary shuttle. Tickets and information are available at GravensteinAppleFair.com.
Photos: Gravenstein Apple Fai
Sign up for tips & news for Marin families!