Back to top
Gravenstein Apple Fair: An Old-Time Country Festival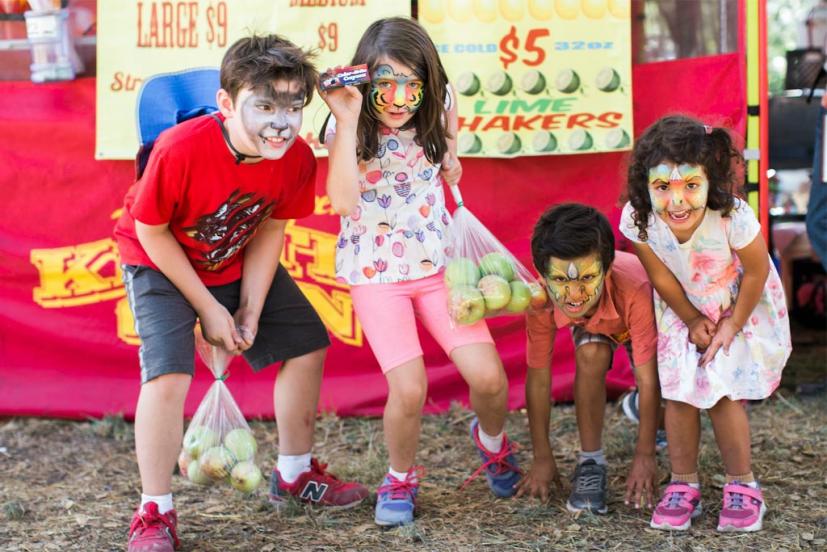 The Gravenstein Apple Fair returns to Ragle Ranch Regional Park in Sebastopol this summer! This year's fair takes place Saturday, August 12 and Sunday, August 13, 2023 from 10 am to 6 pm. This year, the Gravenstein Apple Fair celebrates its 50th anniversary!
The Gravenstein Apple Fair is produced by Sonoma County Farm Trails, and celebrates Sebastopol's iconic sweet and tart apple variety. Its been Farm Trails' primary fundraiser since 1973, and there's truly something here for the entire family.
The Gravenstein Apple Fair will bring a weekend of great music on two stages, the tastiest fair food, hundreds of fun activities for all ages, and a stellar lineup of local wine, hard ciders, and microbrews. Attendees will also help raise funds to keep small family farms and agriculture alive in Sonoma County. New this year is Apple Alley where you can find all the fair's Gravenstein apple products together in one "neighborhood" near the entrance.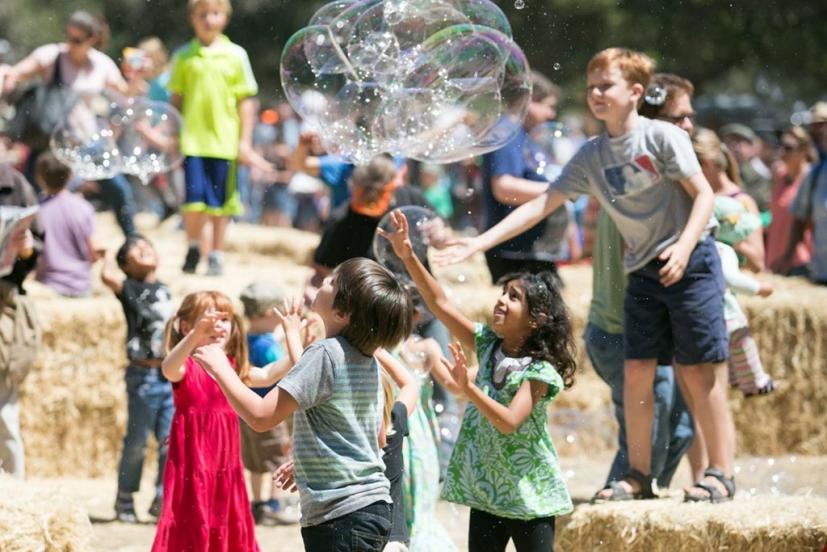 In the kids' area, children can get creative making flower crowns and seed balls, coloring, and trying out soap making, felting, and creating solar prints. Kids can also meet farm animals, participate in ag games and contests, chase giant bubbles, and marvel at the wandering stilt walkers. 
At the fair's Life on the Farm Arena you can watch cow and goat milking and sheep shearing demonstrations and learn about topics like beekeeping, fiber arts, and mushroom growing. In Richard and Saralee's Barnyard, families can meet and learn about a variety of farm animals, from baby chicks to draft horses.
Kids can also participate in apple- and agriculture-themed contests, including apple pie eating and caramel apple eating and apple juggling.
In addition, you'll have the opportunity to taste everything Gravenstein and even take home a bag or a box of Sebastopol's celebrated apple, which is only in season for a brief few weeks in the summer. Adults can sample locally produced craft ciders, microbrews, and wine. 
Returning to the Gravenstein Apple Fair this year is an all-inclusive VIP Experience that includes general admission to all the Fair amenities, as well as VIP entrance, premium views of the North Coast Organic music stage, luxury Shelter-Co lounge tents, complimentary cider, beer, and wine, a complimentary oyster bar, exclusive access to Artisan Alley, VIP-only restrooms, and more. VIP tickets are $150 ($75 for minors age 6–20) and are available by advance purchase only.
For more information, visit www.gravensteinapplefair.com, call (707) 837-8896, or email farmtrails@farmtrails.org.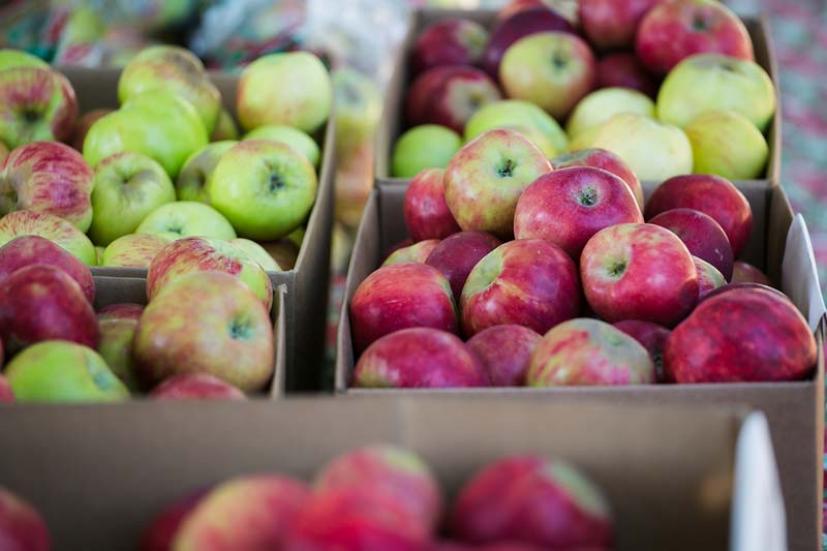 If You Go
The 2023 Gravenstein Apple Fair takes place Saturday, August 12 and Sunday, August 13, from 10 am to 6 pm. The Fair is held at Ragle Ranch Park, located at 500 Ragle Ranch Road in Sebastopol.
Admission at the door is $30 for adults 13+, $25 for seniors 65+, and veterans, and $15 for kids 6–12; kids 5 and under are admitted free and no ticket is required. Advance tickets are available online and at Copperfield's bookstores and Oliver's Markets and cost $23 for adults, seniors, and veterans and $10 for children.
On-site parking is separate and not available in advance; and costs $10 per vehicle (cash only). Off-site parking is free and includes a complimentary shuttle. Tickets and information are available at GravensteinAppleFair.com.
Photos: Gravenstein Apple Fai
Sign up for tips & news for Marin families!