Back to top
Hike, Bike, and Ride at Novato's O'Hair Park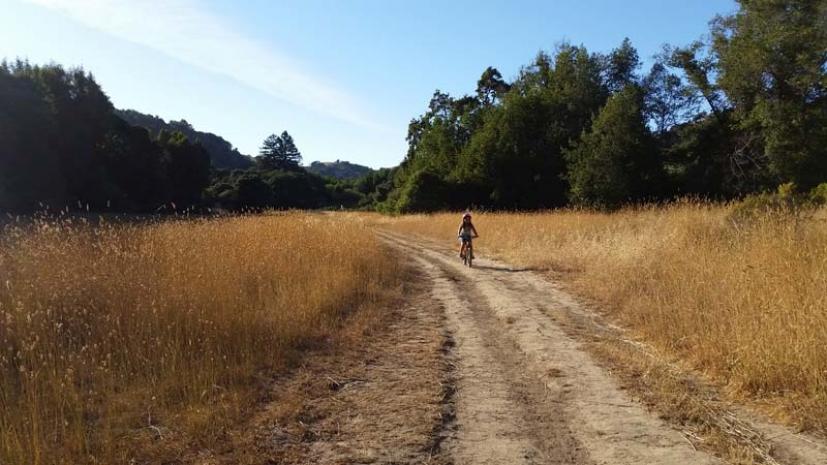 At the west end of Novato is one of Marin's outdoor gems—O'Hair Park. Sharing space with the Dogbone Meadow dog park and Morning Star Farm equestrian center, the 100-acre O'Hair Park is a great place for a family bike ride, hike or off-road stroller.
Head into the park on the Reuben Kaehler Memorial Trail, which forms an easy loop of approximately two miles. Novato Creek parellels much of the trail, and it's fun to clamber down to the creekside to look for little fish and water bugs while you're on your hike. The trail climbs gently uphill into a bay laurel forest, down into a grassy meadow, and then again into a forest.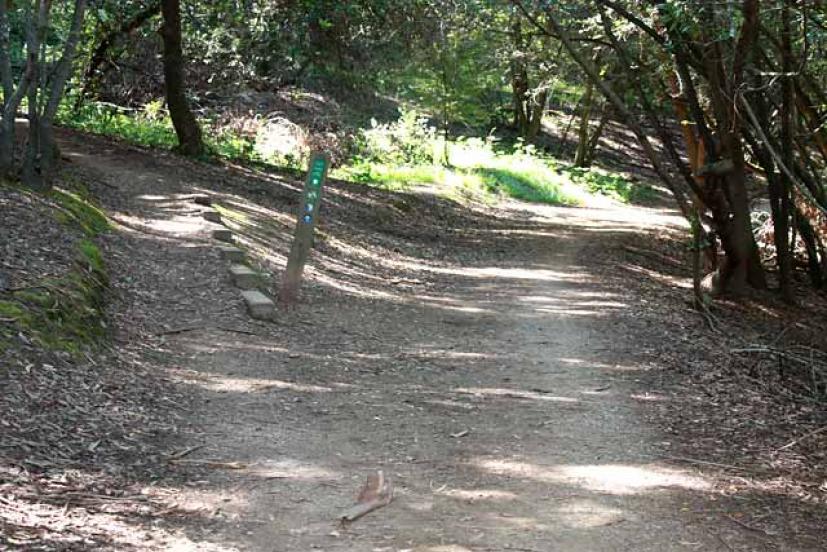 Along the way you'll see plenty of wildflowers in the spring, ferns, and even a small stand of redwood trees. There's even a conveniently placed bench about midway along the trail that's a perfect place to sit and relax for a few minutes.
The gentle slopes of the trail make for an easy hike. It's also a great place to get kids used to riding a mountain bike offroad. The trail is popular with dog-walkers and equestrians, so be prepared to see dogs and horses along the way. The trails are cool and shady in the summer, with blackberry bushes for picking, and in the spring they're lined with wildflowers like baby blue eyes and Douglas iris.
You can also take spur trails that go off in different directions, including over a little bridge to Dogbone Meadow, and up over the hill into the neighboring Little Mountain Open Space Preserve, which is a great way to go if you'd like to make your outing into a longer hike.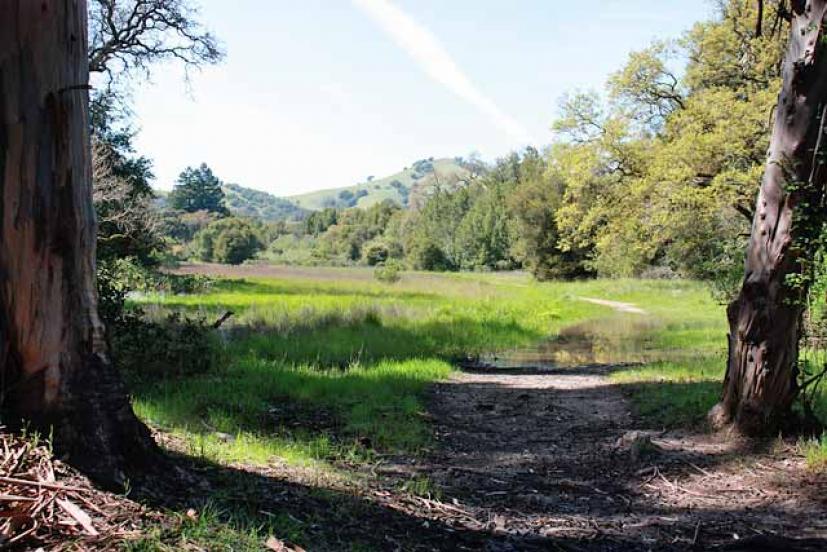 If You Go
O'Hair Park is located on the far west side of Novato at 855 Sutro Avenue, just past the intersection with Novato Boulevard, and is open daily from sunrise to sunset. Parking is available along Sutro Avenue. The park is very undeveloped, and has no restrooms or drinking water.
To get there, take Highway 101 to the San Marin/Atherton Avenue exit in Novato, and turn left at the signal to head west on San Marin Drive. Follow San Marin Drive to Novato Boulevard, and go straight at the stop sign. San Marin Drive becomes Sutro Avenue here, and O'Hair Park will be on your immediate right after Morning Star Farm.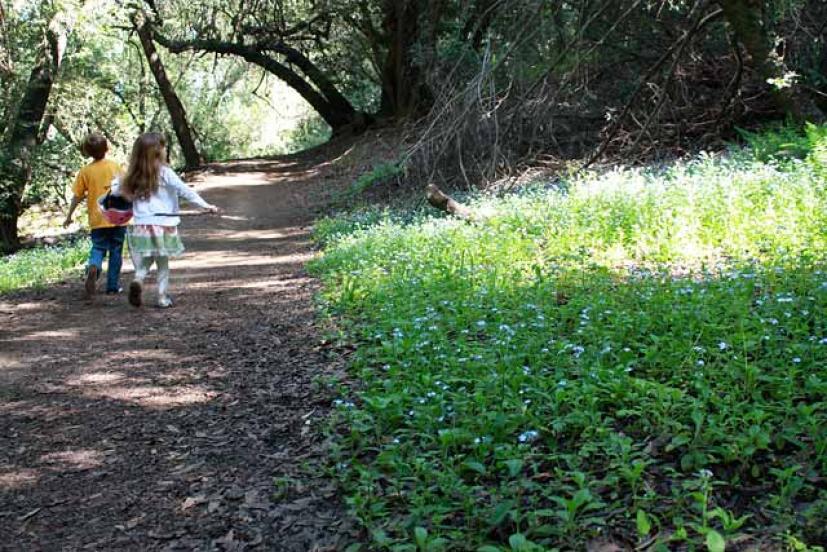 Most of the trail is in the shade, but it can get hot here during the summer, so bring hats, sunscreen, and plenty of water. The wide and relatively flat Reuben Kaehler Memorial Trail can be easily handled by an off-road jogging stroller. Like many outdoors areas in Marin, O'Hair park is home to large amounts of poison oak, so make sure you stay on the trails and keep your eyes open to avoid it, and pay heed to the saying "leave of three, let them be."
For more information, call the City of Novato Parks and Recreation Department at (415) 899-8200.
Sign up for tips & news for Marin families!