Back to top
Make a Pitcher of Old Fashioned Lemonade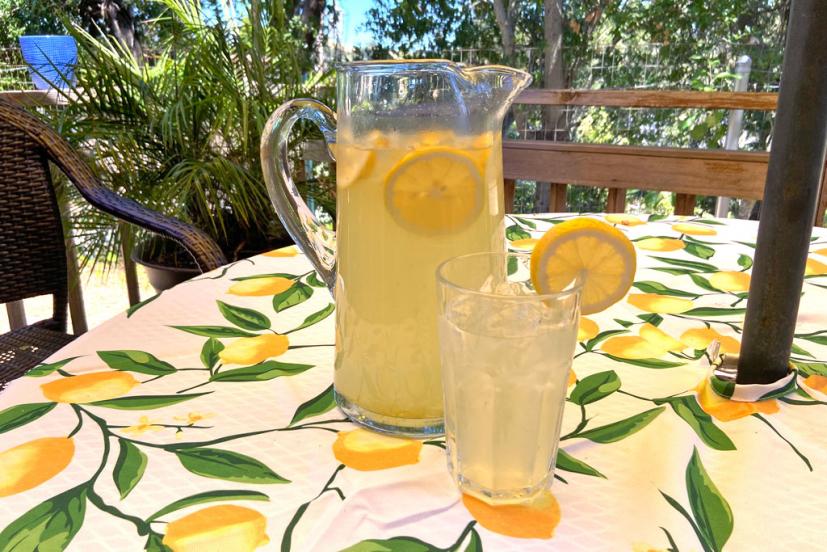 Lemonade is one of those iconic drinks of summer. Who doesn't remember cooling off on a hot summer's day with an ice-cold glass of lemonade? While it's convenient to make in its frozen or powdered form, neither of those are nearly as good as the real homemade deal. It's a little more effort than mixing up a can of concentrate, but it's worth it!
The secret to amazing lemonade is to use a simple syrup to dissolve the sugar thoroughly. You'll also add fresh lemon zest — the oil from citrus rind really boosts the flavor. This is guaranteed to become one of your summer staples, and both kids and adults love it (hint: use it as a mixer for cool and refreshing cocktails for that 4th of July party).
Ingredients
8 cups water
1 cup fresh squeezed lemon juice (from 7–10 lemons)
Zest of one lemon
1 cup sugar
A pinch of kosher salt
Ice
Sliced lemon for garnish
Directions
Thouroughly wash one of your lemons and grate the zest with a microplane or other grater into a small saucepan. (Since you don't want any pesticides or other residues in your lemonade, it's best to use an organic lemon.) Add sugar and 2 cups water to the saucepan and heat over medium heat until sugar is dissolved. Remove from heat and set aside to cool.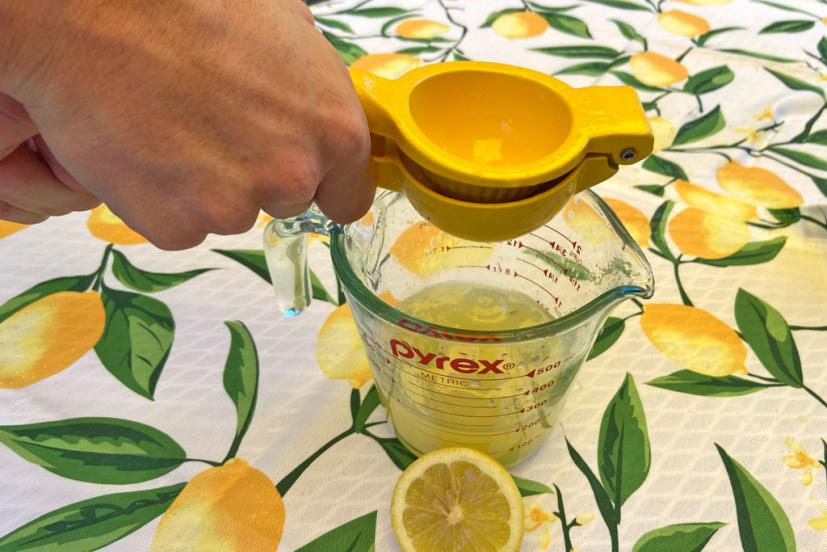 Squeeze lemons with a citrus juicer to get 1 cup of juice. Don't even think about using that pre-squeezed juice that comes in the little plastic lemons at the grocery store. Just don't.
Pour lemon juice and remaining 6 cups water into a 2-quart or larger pitcher, then add simple syrup. Stir to combine thoroughly. Pour over ice in tall glasses, garnishing with lemon slices if desired.
We get commissions for purchases made through links in this article.
Sign up for tips & news for Marin families!