Back to top
Make Your Own Easy Homemade Pretzels
It's almost as fun for kids to make their own snacks as it is for them to eat them! This pretzel recipe is easy, fast, and perfect for children to help with, and the results are delicious, too. My kids love to make these tasty pretzels when friends come over. It's a great activity for rainy days and playgroups, too. Why not bake up a batch today?
The only part of this recipe that's not kid-friendly is boiling the pretzels briefly in a baking soda and water solution—have a grown-up handle this part. This step gives the pretzels their characteristic crunch, brown color, and flavor. You can omit it if you like; the pretzels will still be good, but won't be quite the same.
To make the pretzels you'll need:
2 1/4 cups all-purpose flour
3/4 cup warm water
1 envelope yeast
1 tablespoon brown sugar
1/4 teaspoon kosher salt
Baking soda
Coarse salt for sprinkling (optional)
Pre-heat your oven to 400ºF.
In a small bowl, dissolve the yeast and brown sugar in the 3/4 cup warm water. Let the yeast mixture proof for 10 minutes or until it's foamy.
In a large mixing bowl, whisk together flour and salt, then add yeast mixture and stir to combine. Knead until you get a smooth ball of dough.
Meanwhile, fill a large pot with 4 quarts of water and bring to a boil. Add 3 tablespoons of baking soda and bring back to a boil.
Roll pieces of the dough into balls about the size of a golf ball. Now, roll them in your hands until you get a long, thin rope of dough about 14 inches long.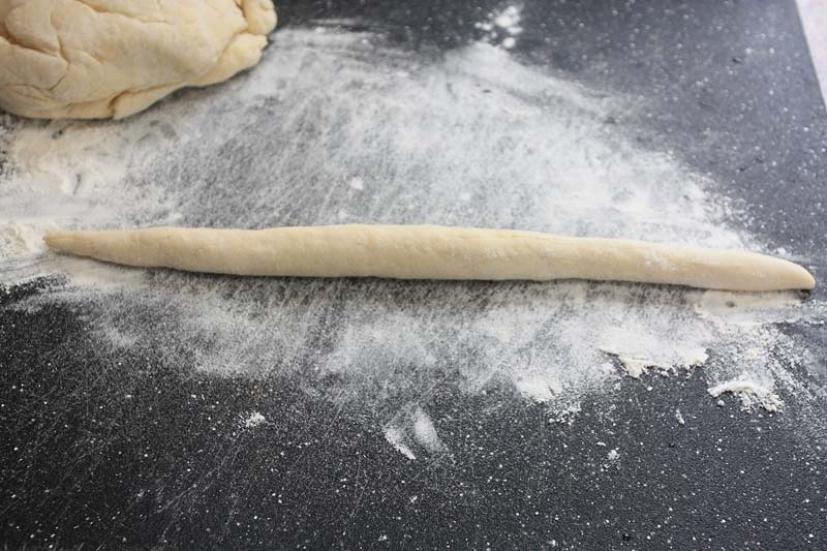 Now, you can twist the dough into a shape. The traditional pretzel shape is the obvious choice here, but you can twist them into any design your imagination can come up with. My daughter made little pretzel sticks and they turned out really good, too.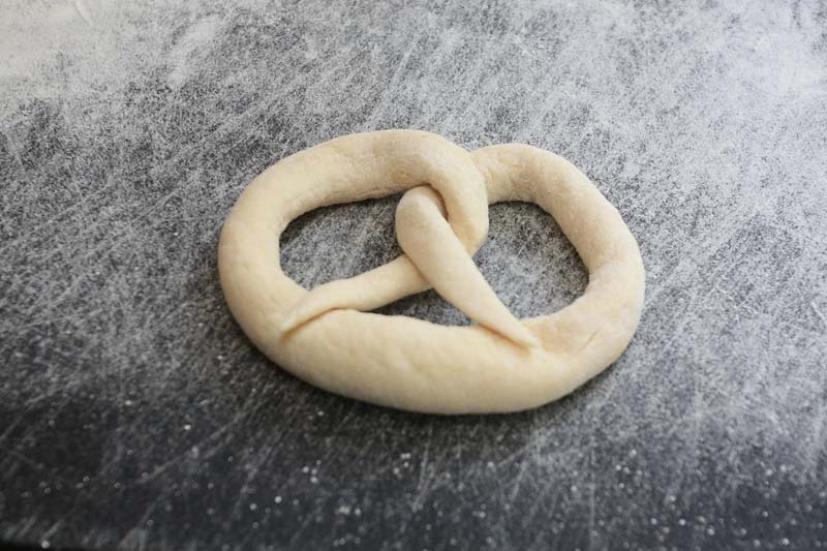 After you and the kids have made all the pretzels, it's time to boil them. First, prepare a baking sheet by lining it with parchment paper or a silicone mat. Now add the pretzels a few at a time to the slowly boiling baking soda water. Let them boil for about 10 seconds or so, or until they float to the surface. Retrieve the pretzels with a slotted spoon and place on the baking sheet.
Sprinkle with coarse salt if desired and place in the oven immediately.
Bake the pretzels for 18–20 minutes or until golden brown. Let cool a few minutes before eating, but a hot pretzel right out of the oven is a real treat!
This recipe makes anywhere from 6 to 8 pretzels, depending on how big you make them, and can easily be doubled if you're feeding a crowd.
Sign up for tips & news for Marin families!