Back to top
Make Your Own Pink and Red Playdough for Valentine's Day Fun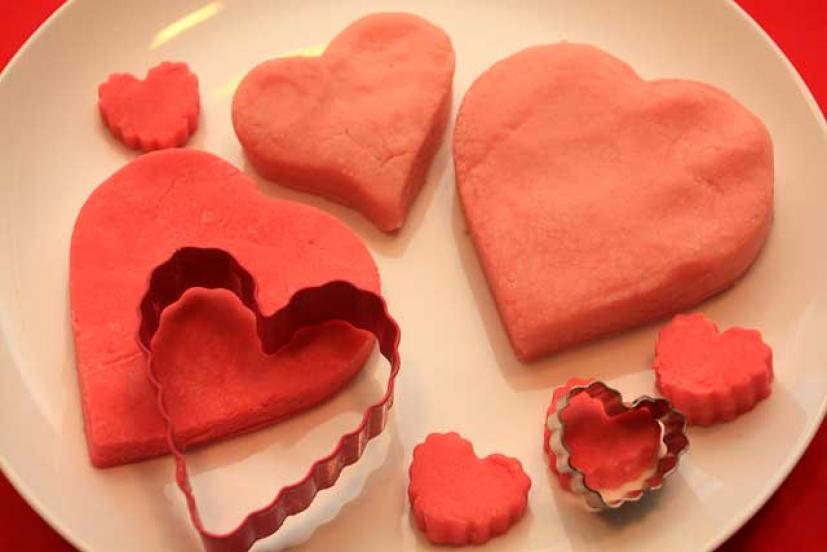 Sculpting with Play-Doh is always a favorite activity for kids, and it can be even more fun to make your own quick and easy Play-Doh style modeling clay (AKA "playdough"), especially on a rainy day. You probably have all of the ingredients sitting in your pantry right now!
We colored our latest batch pink and red for Valentine's Day projects. You can, of course, use any color you like. If you want multiple colors, it's best to make more than one batch, as you add the food coloring during the mixing stage to make sure the color is distributed evenly.
Pull out your Valentine's Day cookie cutters to make heart-shaped cutouts. Just roll out the dough and let the kids go to town with cookies cutters or by hand.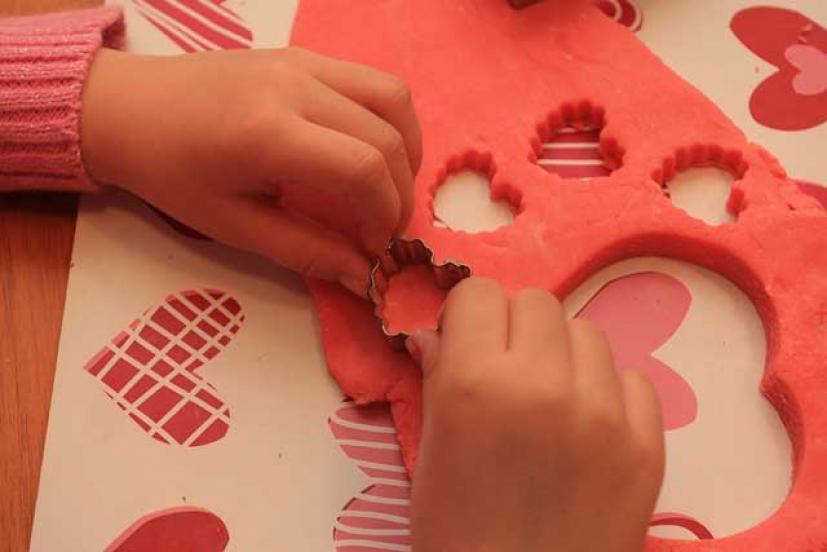 To make your own dough, get the following ingredients together:
2 cups flour
1 cup salt
4 teaspoons cream of tartar
2 cups water
2 tablespoons vegetable oil
Food coloring
Mix together the dry ingredients in a large saucepan (non-stick is easiest). Then add water, oil, and food coloring of your choice.
Cook over medium heat until the dough pulls away from the pan. Remove playdough from pan, and place on a floured cutting board. Leave it alone until it's cool enough to handle, then knead it for a few minutes until it's smooth and elastic. That's it! It helps to let the dough sit for a fifteen minutes or so before using.
This recipe makes quite a bit of dough—equivalent to two large cans of Play-Doh. Store any leftover dough in a sealed container or zip-lock bag.
Sign up for tips & news for Marin families!