Back to top
Marin Father's Day Guide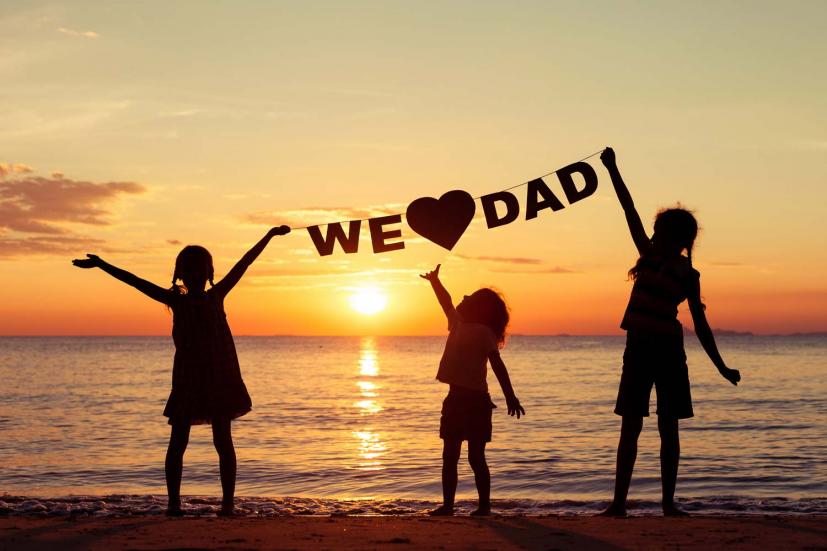 Father's Day is Sunday, June 17! Celebrate dad with one of these fun Father's Day Weekend activities or outings in Marin and the San Francisco Bay Area. Our guide is packed with family-fun for this special weekend.
Father's Day Fishing Tournament & BBQ
Tara Firma Farms, Petaluma
Saturday, June 16
10 am–2 pm
Come celebrate Dad with a catch-and-release fishing tournament and BBQ! Win a USDA Prime, grass-fed Tara Firma Farms rib-eye steak. $20 entry includes a BBQ lunch. Event details and registration
Learn How to Pier Fish
Paradise Beach Park, Tiburon
Saturday, June 16
10 am–noon
Join rangers and a few of our experienced local anglers on Father's Day weekend to learn the secrets and tricks of the trade when fishing from a pier. This event is ideal for all ages. All skill levels are welcome and no experience is necessary. Don't forget to bring your dad and a fishing pole! A limited amount of poles will be available on a first come, first-served basis. A valid California fishing license is required when fishing from the shore, not from the pier. Event details
Northern California Pirate Festival
Vallejo Waterfront
Saturday & Sunday, June 16 & 17
10 am–6 pm
Navigate your way to the waterfront town of Vallejo for the Northern California Pirate Festival. Enjoy piratical music, swordplay, pirate skills demonstrations, food, and booty! Admission is $12 for adults, free for kids 12 and under with paid adult admission. Event details
Tiburon Classic Car Show
Shoreline Park, Tiburon
Saturday, June 16
11 am–4 pm
Take Dad to the Tiburon Classic Car Show at Shoreline Park on Saturday. It's free, and you can pack a picnic or grab lunch at one of downtown Tiburon's restaurants. This year's featured marque: McLaren. Event details
Father Son BBQ
Corte Madera Community Center
Saturday, June 16
2–4 pm
Come play at Corte Madera's season-opener Father Son BBQ. $25. Event details
San Rafael Pacifics Baseball
Albert Park, San Rafael
Sunday, June 16, 5:05 pm
Saturday, June 17, 1:05 pm
Take Dad out to the ball game for Father's Day! Marin's own San Rafael Pacifics take on the Sonoma Stompers on Saturday and the Martinez Clippers on Sunday. Tickets cost $15 for general admission and $20 for reserved seating. Event details
Father's Day Pancake Breakfast at West Point Inn
Mt. Tamalpais
Sunday, June 17
9 am–1 pm
Take dad for a hike up to Mount Tam's West Point Inn for their Sunday pancake breakfast. It's $10 for adults and $5 for children, and includes pancakes, sausages, and coffee. Canteloupe and orange juice are available for $1 extra. Event details
Sandcastle Build at Upton Beach
Stinson Beach
Sunday, June 17
10 am–noon
Head out to beautiful Upton Beach on Father's Day and let your creativity run wild! Join ranger staff to build sandcastles and whatever else you can imagine using materials from nature. Sand, seaweed, driftwood, and shells are a few of the materials we can use to create unique masterpieces! Work as a group or solo. The only requirement is having a great time in the beautiful outdoors. Event details
Visit Angel Island State Park
Tiburon
Sunday, June 17
10 am–5 pm
Jump on the ferry in Tiburon and take a boat ride to Angel Island. The first 100 dads on board on Father's Day will get a gift certificate for a free Whale Watching & Wildlife Tour cruise on the Angel Island Tiburon Ferry. Bring your bikes, hike or picnic and take in the amazing view anywhere on the island. The Angel Island Company is offering a special Father' Day special—the first 150 dads that come over to the island on the Tiburon Ferry, get a free tram ride, just come into the café and show your Tiburon Ferry ticket. Read about our visit here.
Father's Day at the Schulz Museum
Charles M. Schulz Museum, Santa Rosa
Sunday, June 17
10 am–5 pm
Take Dad on an outing to the Charles M. Schulz Museum in Santa Rosa and learn all about the creator of Peanuts. All fathers receive free admission to the Schulz Museum on Father's Day! Event details
Father's Day—Hats Off to Dad
Roaring Camp Railroads, Santa Cruz Mountains
Sunday, June 17
11 am, 12:30 pm & 2 pm
Venture down to the Santa Cruz Mountains and Roaring Camp Railroads to spend Father's Day riding the rails through the redwoods. Their Hats Off to Dad event features steam train rides and a chuck wagon BBQ. Each dad receives a free engineer's cap with purchase of a train ticket and a BBQ platter. One dad will be selected to ride in the locomotive! Event details
The Music of Grateful Dead for Kids – Father's Day Celebration
UC Theater, Berkeley
Sunday, June 17
11 am
The Rock and Roll Playhouse, a family concert series, allows kids to "move, play and sing while listening to works from the classic-rock canon" (NY Times). Using the songs created by the most iconic musicians in rock history, the Rock and Roll Playhouse offers its core audience of babies and kids games, movement, and stories and an opportunity to rock out. $17.50 general admission. Event details
The Mountain Play: Mamma Mia!
Mt. Tamalpais
Sunday, June 17
2 pm
Sunday is the last performance of the Mountain Play's hit production of Mamma Mia! Pack a picnic and treat Dad to a theatrical experience in the great outdoors. Event details
BBQ on the Lawn at Rancho Nicasio
Nicasio
Sunday, June 17
4 pm
Enjoy a Father's Day BBQ on the Lawn at Rancho Nicasio. Sunday's concert features Elvin Bishop's big fun trio. For all ages. Gates open at 3 pm; music starts at 4 pm. Admission $35; food and drink extra. Children under 3 free. Event details
Belvedere's Concerts in the Park
Belvedere
Sunday, June 17
4 pm
Belvedere's Concerts in the Park presents a free Father's Day concert with Top Shelf. Event details
Plan a Special Picnic
Pack a picnic and celebrate Dad's day outdoors at one of the many great picnic spots in and around Marin and Sonoma County. Here are some of our favorite places to bring our lunch (or brunch) and dine al fresco. Event details.
Spend a Day at the Beach
Here's our list of Best Marin County Beaches in Marin. Event details.
Make Something Special for Dad
Father's Day will be here soon—make Dad a unique work of art that he will treasure forever.
I Made it! Glass Creations
1938 4th Street, San Rafael
I Made It! Glass Creations in San Rafael is the perfect place to make beautiful and functional Father's Day gifts! From wine stoppers and bookends to letter openers and cufflinks, they have the perfect gift for you to make for Dad. I Made It! Glass Creations is a beginner-friendly, walk-in, no-appointment-needed fused art glass studio that is open every day (except Tuesdays) from 11 am to  6 pm. The perfect place for ages 2 to 102, anyone can have fun creating beautiful and functional fused glass art. Find out more here.
Studio 4 Art
1133 Grant Ave, Novato
254 Shoreline Hwy (Tam Junction), Mil Valley
Studio 4 Art offers art supplies and paint-your-own-pottery, drop-in studio time to work with clay, ceramics, painting on canvas, mosaics, sewing, printmaking, and wheel throwing on electric potters wheels.Create the perfect gift for dad at Studio 4 Art. Find out more here.
Sign up for tips & news for Marin families!