Back to top
Marin Playground Profile: Pioneer Park in Novato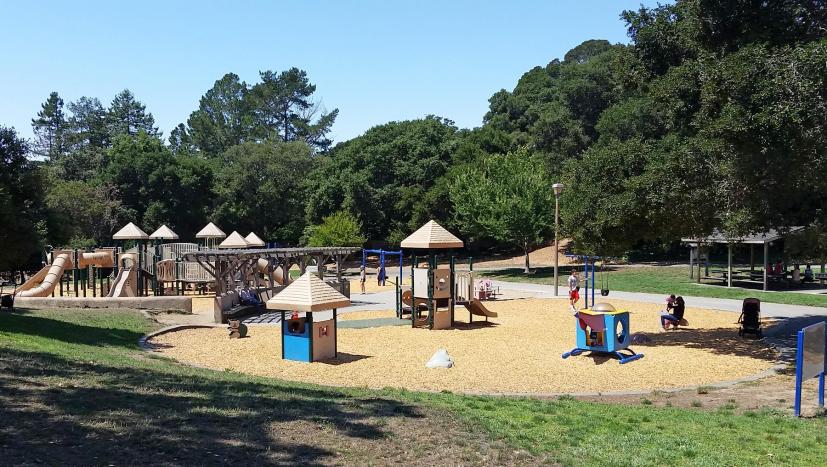 Pioneer Park has long been a favorite of families in Marin. This big nine-acre park in western Novato has multiple playgrounds, rolling green lawns, picnic areas, and shady trees. It's a great place for a birthday party, too, with plenty of room for bounce houses and active fun.
The park also boasts lighted and recently remodeled tennis courts, a gazebo, and a historic pioneer cemetery to explore on the hill adjacent to the park.
Park Features
The upgraded playground area features a tot lot with a water feature, as well as a large play structure for older kids. Picnic tables and charcoal BBQ grills are located throughout the park, and there's a large covered group BBQ area adjacent to the playground that's perfect for parties.
One of the best things about Pioneer Park are the lush rolling lawns surrounded by shady trees, the perfect place for games and for spreading out a blanket and relaxing on a sunny day. Paved pathways circle the park and lead up onto the adjacent knoll which is the site of Novato's oldest cemetery, which houses the graves of some of the city's founding citizens.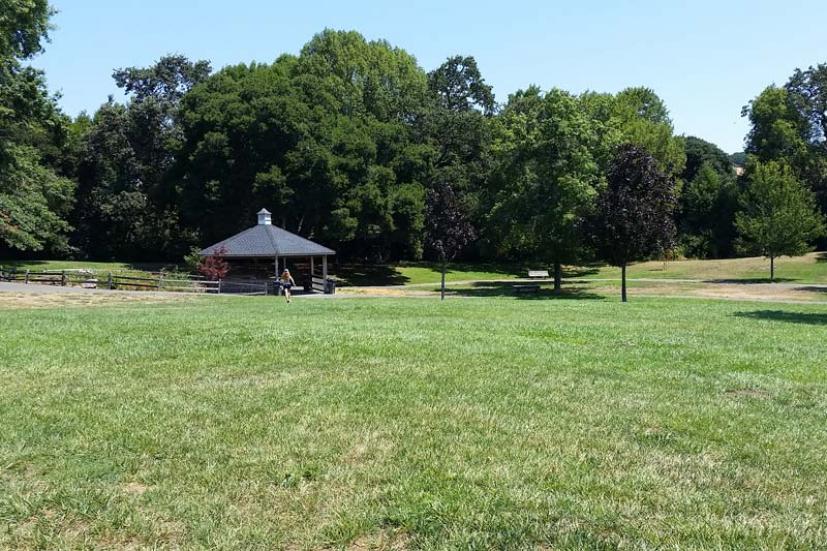 Amenities
Pioneer Park is a great place to relax and spend the afternoon. Amenities include:
Plenty of picnic tables
Numerous BBQ grills
Group BBQ area
Gazebo
Drinking fountains
Restrooms
Tennis courts
To reserve picnic areas and other facilities, visit www.novato.org.
If You Go
Pioneer Park is located at 1007 Simmons Lane, Novato 94945. To get there, take Highway 101 to the Delong Avenue exit. Head west on Delong, which will become Diablo Avenue when you pass Redwood Boulevard. Turn right on Novato Boulevard and follow it west. Turn right onto Simmons Lane. Pioneer Park will be on your immediate left. The parking area can get full on busy days, but plenty of street parking is available on Simmons Lane and Novato Boulevard, and there's a second entrance off Novato Boulevard.
Sign up for tips & news for Marin families!