Back to top
Marin Playgrounds: Bahia Oak Park in Novato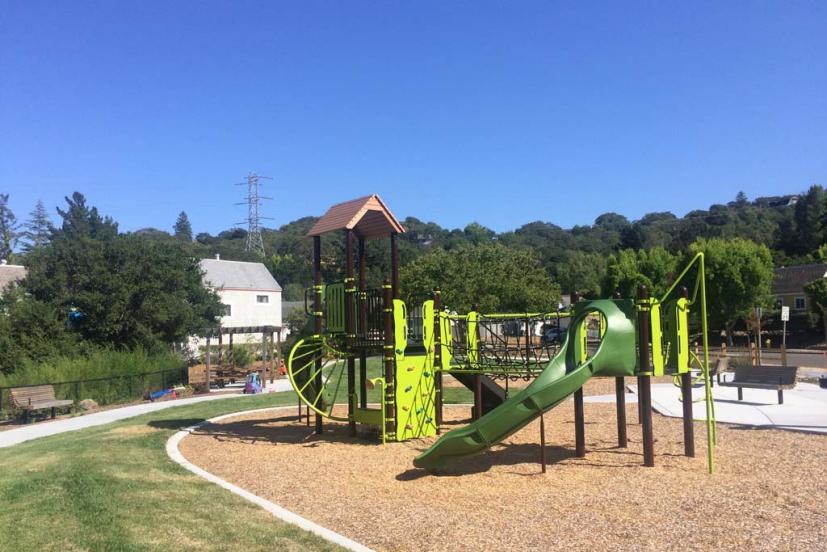 Located in a quiet residential neighborhood in eastern Novato, Bahia Oak Park is a new playground that's perfect for a fun day out with the little ones. The series of mini parks located along Topaz Drive in this neighborhood bordering the Petaluma River wetlands had fallen into a state of disrepair, but thanks to an organized community effort, the new Bahia Oak Park is opened in July of 2017.
Bahia Oak Park features some great new play equipment, grassy play areas, and plenty of benches so you can relax and watch the kids while they play. The park borders a wetland area, so you can even bird watch if you want. The park is clean and beautifully landscaped, too, with drought-tolerant plants with plenty of colorful flowers.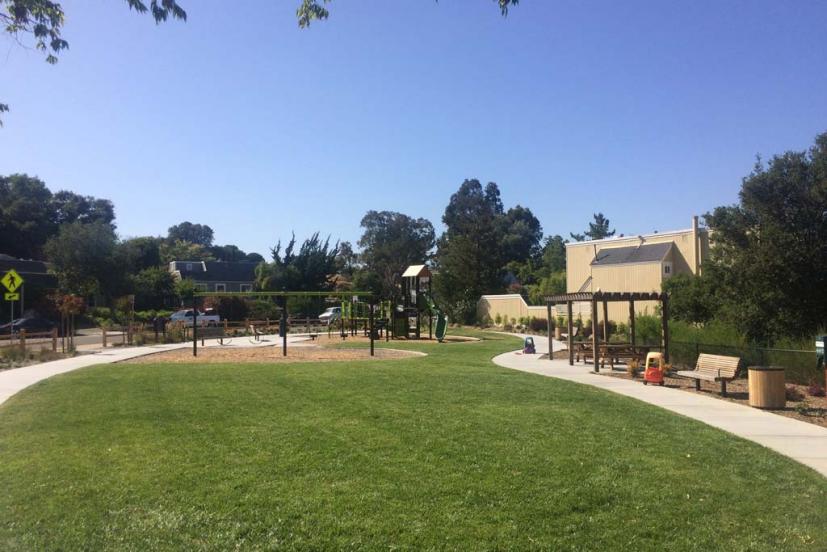 Park Features
At the center of Bahia Oak Park is a big modern play structure with a bridge, two slides, climbing wall, and more. There are swings, both the baby and full-sized variety, too. The play area is surrounded by a lawn and paved pathways which are perfect for bikes, trikes, and wagons. There's not a lot of shade here so hats and sunscreen are a must.
The park is semi-fenced with a wooden split-rail fence along the street and a chain-link fence blocking access to the bordering marsh area.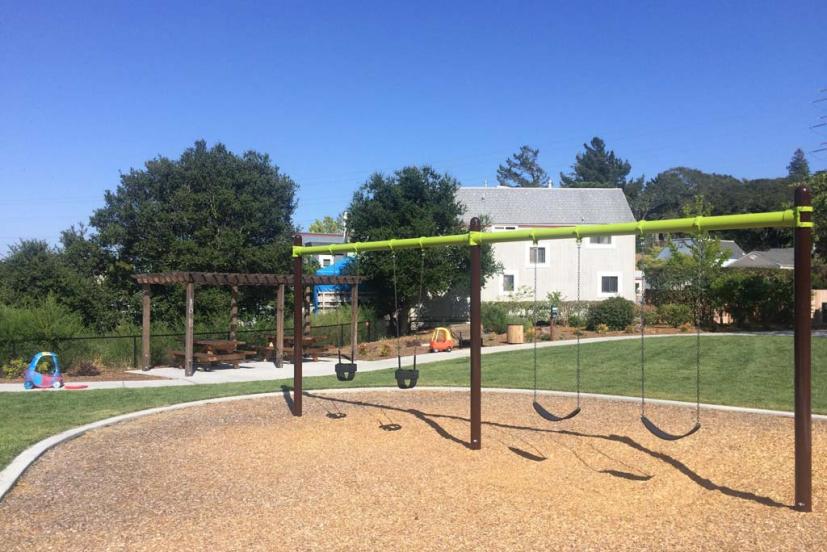 Amenities
Amenities at Bahia Oak Park include:
Picnic tables under a shade structure
Benches
Lawn area
Drinking fountain with water bottle filler
There are no restroom facilities here, since it's a neighborhood resource and most visitors presumably live nearby. Down the street at Night Heron Park you'll find more picnic tables and a small lawn area, but no playground equipment.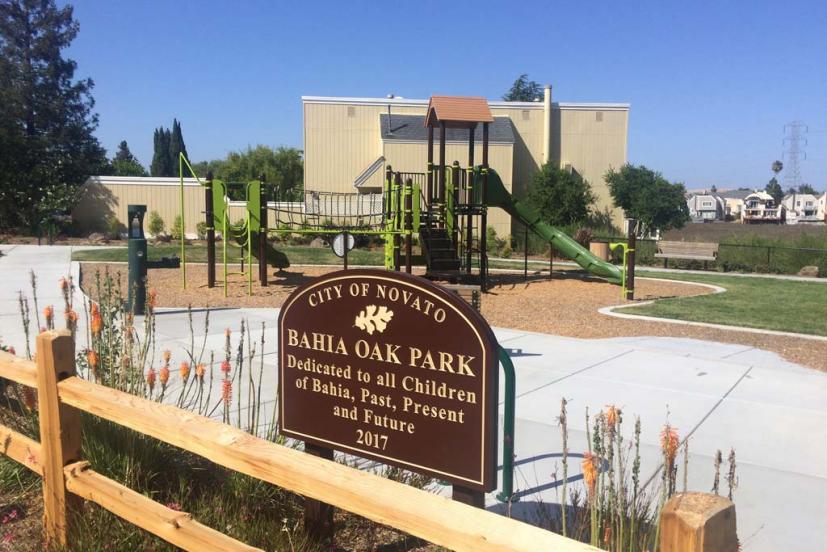 If You Go
Bahia Oak Park is located in the Bahia neighborhood of Novato. To get there, take Highway 101 to the Atherton Avenue/San Marin Drive exit and head east on Atherton Avenue. Turn left on Bugeia Lane and follow it to Topaz Drive where you'll turn right. Bahia Oak Park will be on your left.
Sign up for tips & news for Marin families!