Back to top
New Remote Coding Lessons for Kids with the Coder School San Francisco
Marin Mommies presents a sponsored articles from the Coder School San Francisco, who are now offering online coding lessons.
We hope your family and you are safe and well.
 At the Coder School San Francisco, our team has been adjusting to this new normal. Jim and Lee have been working from home while doing our best to oversee our kids' daily routines and all the newfangled "distance learning." Allen has been working overtime to transition our students to remote lessons and keep their coding education rolling. While our awesome teachers miss seeing students in person, they are happy to be working with them online rather than not at all!
Our team feels blessed and lucky that the remote coding lessons are going well. Amusingly, some students have told us that they actually prefer online Code Coaching, perhaps because they get to work on projects in the comfort of their own chair at home with their favorite snacks nearby. (Students aren't allowed to eat at the computers at our physical sites in the Inner Richmond and West Portal.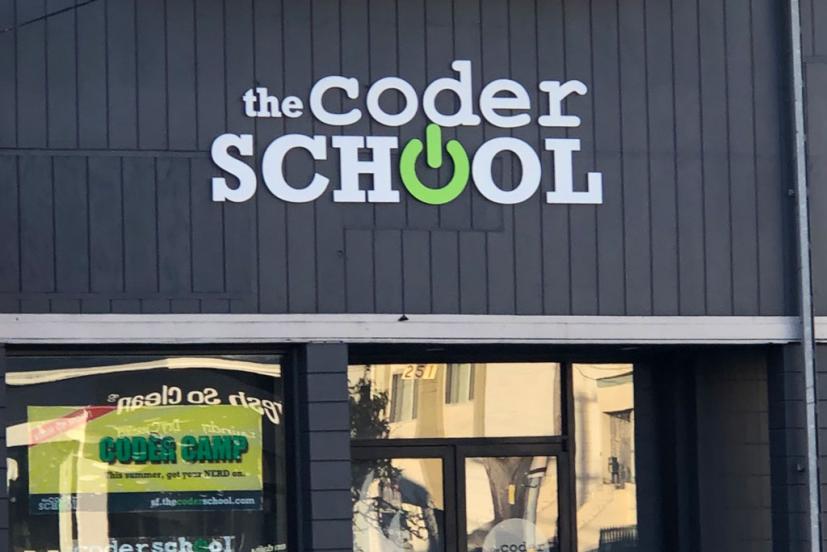 We are pleased to share that we can now take on new students for "Remote Code Coaching." Students learn coding in a fun and engaging way, one-on-one with one of our many talented teachers, typically with an emphasis on game design, animated stories, web design, or whatever projects a student wants to explore. Our goal is to keep it joyful and nurture kids' natural creativity while teaching coding fundamentals, logic, and analytical thinking.
We can arrange one-hour or half-hour weekly sessions at a time that's convenient for your child. We teach Scratch, Python, Java, HTML, and many other computer science languages. Please email sf@thecoderschool.com if you'd like to schedule a free trial session, or visit sf.thecoderschool.com to learn more about our programs.
Stay safe, keep calm, and code on. We are all in this together, and together we'll get through it.
— Allen, Jim & Lee @ the Coder School San Francisco
Sign up for tips & news for Marin families!