Back to top
Online Concerts and Musical Performances for Kids and Families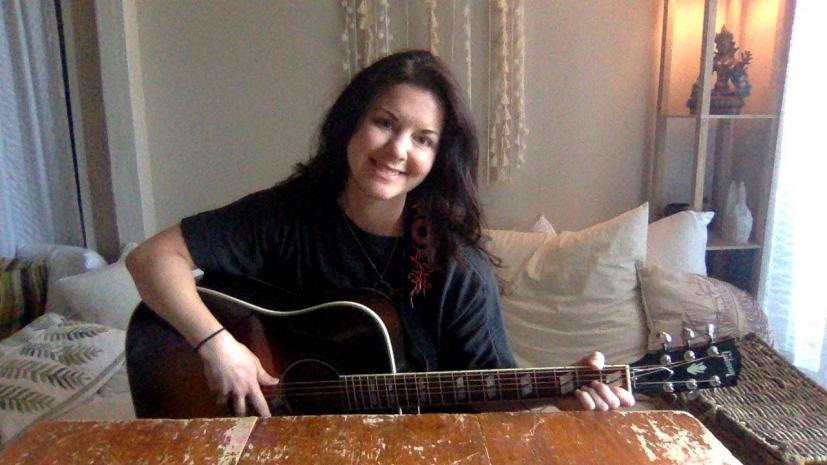 In our current climate of shelter-in-place and social distancing, most kids' musicians are postponing their in-person shows until things are back to normal. Many performers, however, are offering online concerts and shows for kids and families, so you can sing along and learn from the comfort of your living room. Feel free to dance, too!
Here's our list of online shows offered by local Marin and Bay Area kids' musicians, with a few other favorites from around the USA thrown in for good measure. We'll be adding to this list as more musicians add virtual sessions to their schedules, so make sure you check back!
All shows listed here are presented free of charge, but since performers certainly aren't making any money off their regular live shows, make sure you help support them via their virtual tip jars if you can.
Marin kids' music star Megan Schoenbohm brings the indie-style family music to you daily with live, interactive, virtual concerts via her YouTube channel. Megan's virtual family show schedule includes Sunrise Jam—a fun and interactive sing-along at 8:30 and 9:30 am and a Sunset Jam family concert from 4:30 to 5:30 pm. Previous live episodes are Learn more about Megan and her music at www.musictimewithmegan.com.
You'll probably recognize local musical innovator Enzo Garcia from his popular Breakfast with Enzo series of shows and his many appearances at events throughout the Bay Area. Enzo will be offering virtual Breakfast with Enzo Live! shows via his Facebook page on Thursday, Friday, and Saturday mornings at 10 am. Miss a show? Don't worry — you can watch a previous one at any time on Facebook, but it won't be quite as fun as experiencing it live. If you enjoy his work then leave him a tip via his website.
San Francisco-based kids' performer Charity Kahn and her JAMband are offering some of their popular family programs online. Join on with Jamboodas via Zoom on Monday, Wednesday, and Friday at 10 am, and get active with a Family Jazzercise Dance Party every weekday at 5 pm on her Facebook page. Programs are offered on a donation basis, which you can make on Venmo or PayPal.
Oakland based ukulele performer and educator Ukulenny hosts a live Keikilele kids' ukulele jam on his Facebook page on Wednesday mornings at 10 am PDT. Both kids and parents can join in and learn fun kids' songs and play along. Learn more about him at www.ukulenny.com. You can find his pre-recorded lessons in the Kala Brand Music Learn to Play section.
Puddles, the seven-foot-tall sad clown with the golden voice, will be offering a streaming "Listen Hear, Kids!" show on his YouTube channel on Monday, March 23, at 9 am. We always try to catch Puddles Pity Party live when he swings through the Bay Area, and he blends deft and hilarious physical comedy with unique renditions of classic and contemporary pop songs. Keep up with Puddles on Facebook for more virtual show announcements and songs.
Grammy award winning kid's performer Dan Zanes and music therapist Claudia Zanes offer a fun Social Isolation Song Series on their YouTube channel. Featuring traditional songs from around the world, the series is a lot of fun for both kids and grownups. They're posting new songs every day, so visit often for musical fun!
OK, we know that New York's Metropolitan Opera isn't exactly kids' music, but in light of its season cancellation this spring, it's offering free HD opera streams every night. Productions are available to watch until 3:30 pm (6:30 pm EDT) the next day, so you and your family can experience the spectacle of a live opera performance at pretty much any time of day.
Sign up for tips & news for Marin families!