Back to top
Open Your Mind, Body, and Spirit at Starr Horse Retreats
Marin Mommies presents a sponsored article from Starr Horse Retreats, located 30 minutes east of South Lake Tahoe in Minden, Nevada.
Starr Horse Retreats is in Minden, Nevada, 30 minutes east of Lake Tahoe in the verdant Carson Valley. We are close enough to drive from the Bay Area, but far enough away to get out of the urban freeway grind. This retreat is for anyone who wants to reset rigid patterning through free liberty, and conscious-connection with our healing horses. Our herd of shamanic horses will open your mind, body, and spirit, as you journey into the realm of the horse spirit medicine. At this 3-night retreat, participants will receive meals, lodging, and tremendously powerful healing modalities.
Horse Yoga
Breathwork
Dancing with Horses
Sound Bath/Cacao ceremony
Temazcal (Sweat Lodge)
Free Liberty Horse Healing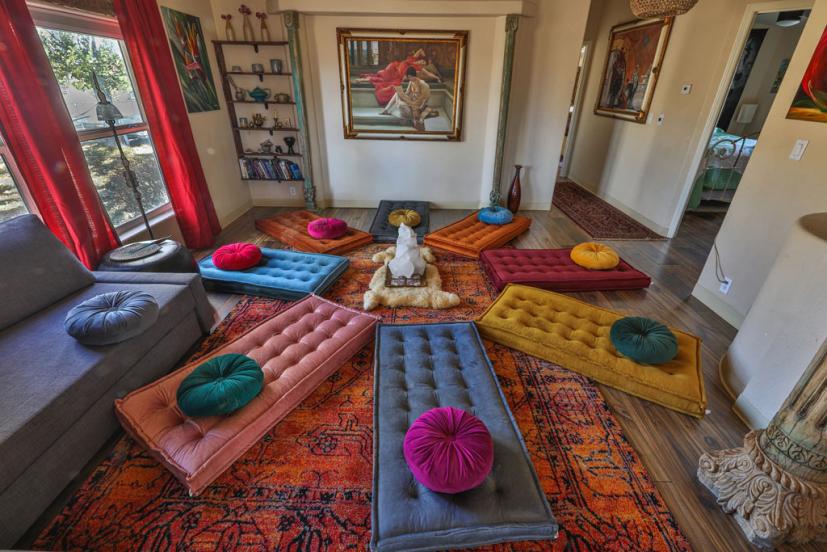 Participants will rewrite their narratives and release blockages to make space for new energy. They are guided to set intentions for insights, solutions, and clarity while expanding confidence and competence through movement and riding adventures. The horse shamans illustrate parallel issues of trust, forgiveness, and threshold limits, and illuminate emotional intelligence skills for mindful decision-making and past grief healing.
Starr Horse Retreats is a holistic equestrian retreat center. We understand that healing humanity heals the earth. We teach awakened-consciousness healing modalities surrounding mindful living and respect for the planet. We are bringing the medicine of nature back to the people.
Chef Catalina prepares all organic and vegetarian meals on site.
The retreats are held monthly and reservations are on sale now for the  April 7th , May 5th, and June 2nd weekends, as well as dates in October, November, and December.
Learn more and make reservations at www.starrhorseretreats.com.
Personal Testimonial  
"I first realized the healing power of horses when I stood in the present, here and now, with palms facing upward and asked a horse for healing - while looking it in the eye. That was all it took. I began feeling the movement of energy in my physical body and saw the horse slip into a trance of channeling. Seeing is believing! I doubled over with abdomen contractions and the two of us worked together to clear blockages. After that moment, the results have been incredible! So simple really, and yet so huge. After this amazing experience, I created the Tahoe Horse Healing Retreat and we are hosting them monthly to share the shamanic medicine of the horses, along with other holistic healing modalities. "
-Melinda Starr
Sign up for tips & news for Marin families!