Back to top
Greenwood School--Closed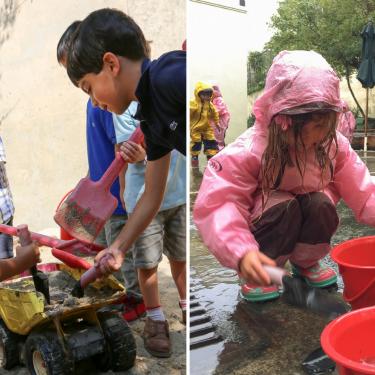 Greenwood School is a TK–8 independent school located in downtown Mill Valley. We're a community of families and teachers who share a passionate commitment to academic excellence and the education of the whole person—cultivating imagination, love of nature, and spirit of inquiry. Our graduates are self-directed, creative thinkers who have a strong sense of who they are and what path to forge.
Our kindergarten program offers a warm, home-like environment with highly experienced teachers that provide a safe, creative classroom setting that includes afternoons in our local woods. In grades 1–8, our integrated curriculum blends academics, the arts, music, and movement and students spend one day in nature per week as part of our outdoor education and science program. A block schedule allows one subject to be studied intensively for many weeks allowing students an in-depth understanding of the topic covered. Teachers stay with their classes for multiple years, so they truly see their students and understand how they learn. Our emotionally healthy classrooms allow students to express their perspectives and contribute to the class in their own meaningful way.
Our most important goal is to equip students with enduring life skills—to prepare students to live a meaningful life in their chosen vocation that allows them to thrive, not just financially but holistically.