Back to top
Marin Primary and Middle School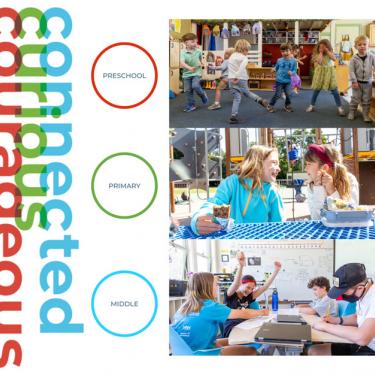 Marin Primary & Middle School is an independent, coeducational preschool through eighth grade school in Larkspur, California. We inspire joyful learning, honor each child, and build connections to empower all students to make a difference.
At Marin Primary & Middle School, we value connections as the foundation of the best learning environment, tying together our community across academic disciplines, cultures, and stages of growth. Everyone here is known and valued by every member of our community, and these connections are our greatest strength.
Our school's structure uniquely combines two full-time classroom teachers from preschool through fifth grade and a team teaching model in sixth through eighth grades. Teachers lead core curricular areas and are supported by specialists who enrich students' academic and creative learning experience through art, drama, music, Spanish, projects lab, PE, media and technology literacy, and more. We offer a low overall student-teacher ratio, with students spending most of their learning time in small groups of 12 to 15 students. At Marin Primary & Middle School we make education meaningful, while encouraging pride in self, respect for others, and enthusiasm for learning.
20 Magnolia Avenue
Larkspur, CA 94939
(415) 924-2608
Ages: Preschool (starting at 2 years) thru 8th grade
Open hours: 7:30 am to 6:00 pm
Marin Primary and Middle School