Back to top
Spend a Day on the Farm at Tara Firma Farms in Petaluma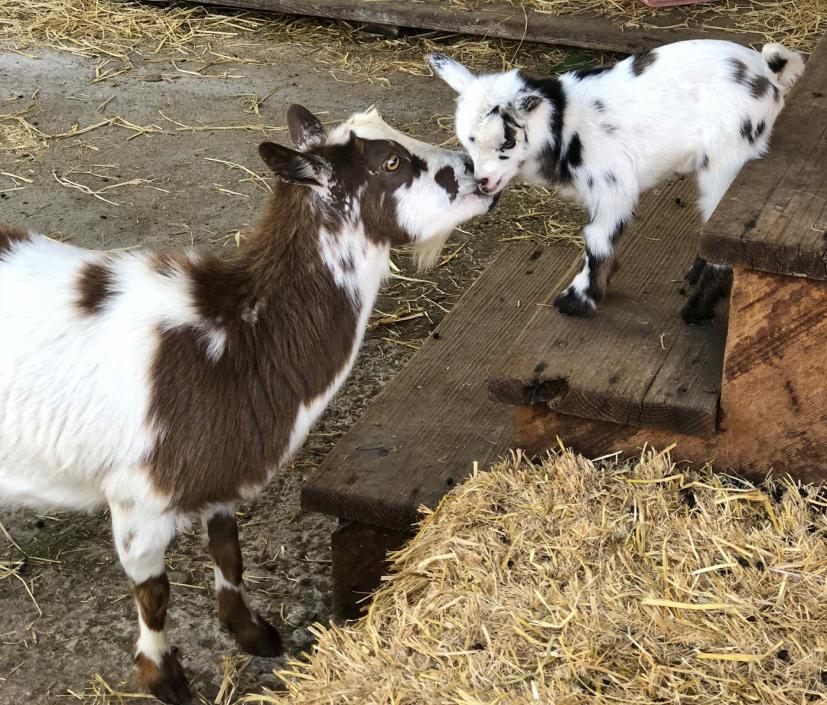 Petaluma's Tara Firma Farms is a family-run farm that produces humanely raised chickens, pigs, turkeys, and cattle on 300 acres just across the Sonoma County line from Marin. In addition to raising and selling their products, they're committed to educating the public about life on the farm, healthy food, and environmentally sustainable agriculture.
One of the best things about Tara Firma Farms is that you can visit and take a fun free farm tour. Every Saturday and Sunday, Tara Firma farms offers family-friendly tours at noon (they'll add additional tour times in late spring and early summer). The tours are a fantastic farm experience for parents, kids, and anyone who wants to get an up-close-and-personal look at where their food comes from. Come experience the sights, sounds, and, yes, smells of the farm first-hand! Spring is a great time to visit, with green grass, wildflowers, and baby animals galore.
Original owners and founders Tara and Craig Smith were inspired to start the farm in 2009 after reading Michael Pollan's The Omnivore's Dilemma, and modeled their operation off of Joel Salatin's Polyface Farm, which is prominently featured in the book.
You can purchase their products at local farmer's markets, their on-site farm store, and through their popular CSA membership program, which includes their meats and eggs as well as produce and dairy products from other local organic producers.
Tara Firma Farms is located south of Petaluma just past the Marin County border. Pull in to the farm and drive past the cute farm store and through the barn. There's a parking area on the other side and you'll gather there to wait for the tour.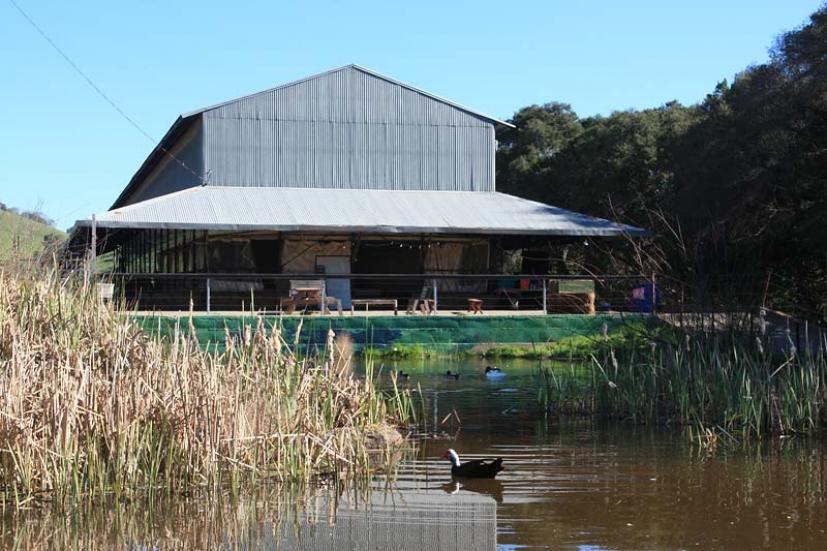 Tours start off with your guide explaining the mission of the farm and its commitment to sustainability. Along the way you'll visit happy farm animals, including heritage pigs and chickens, learn about Tara Firma's farming practices, and even get to know a little about the science of pasture management.
Kids are always thrilled baby animals like piglets and chicks. Everyone on one of our tours even got to hold a chick!
The tour ends in the farm store, where you can see the different kinds of products they have to offer, and become a farm member if you're interested. You can also purchase their meat and eggs, as well as organic produce, cold drinks, snacks, and other locally produced food in the farm store.
The farm itself is in a beautiful setting—the perfect place to spend a warm spring afternoon. The tour is detailed, but never boring, and guides are happy to answer everyone's questions about the farm and its animals. All in all, it's a fantastic experience that's a must for families interested in finding out where their food comes from or even just looking to spend a morning or afternoon on the farm. You'll even get in a nice hike through the lush green pastures while on the tour.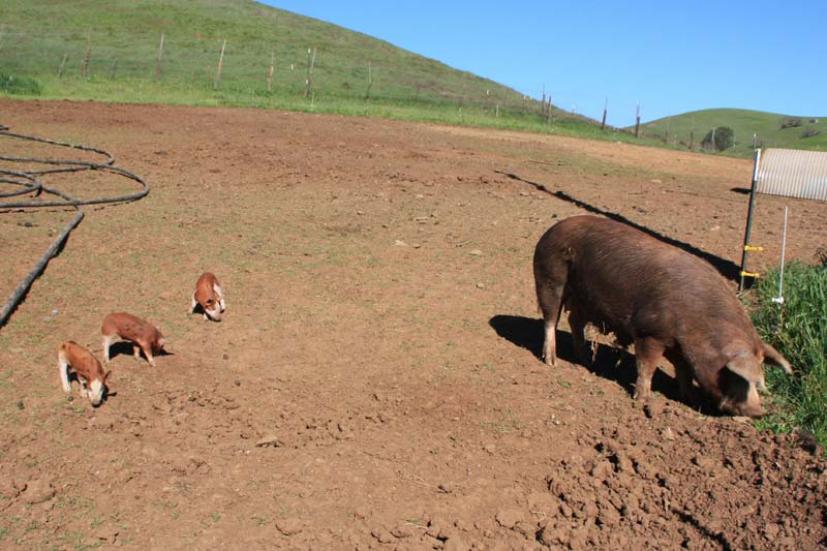 Tara Firma Farms also offers a number of family-oriented programs and events throughout the year, including BBQs, storytelling sessions, their popular Pumpkins on Pikes Halloween event, and even a nature connection summer camp presented by Outside in Nature.
If you choose to become a farm member, you can visit the farm throughout the year and take advantage if its facilities—you can hike on its trails, fish in its pond, and more. You also get a discount on programs and events at the farm.
If You Go
Free farm tours are currently offered on Saturdays and Sundays at noon. In May, tour times will change to 11 am. Sign up in advance for a tour on their website to make sure you get a spot. Tours last approximately 90 minutes. Expect to walk quite a bit on a real working farm, so wear appropriate footwear and clothes that are OK to get dirty. Bring drinking water, sunscreen, and hats for this outdoor farm tour, especially if it's a warm sunny day. School tours are also offered during the week.
This weekend, April 28 and 29, 2018, Tara Firma Farms will take part in Sonoma County Farm Trails' "Blossoms, Bees & Barnyard Babies" event. In addition to taking farm tours at noon and 2 pm, you can purchase a BBQ lunch plate (burgers, hot dogs, and pulled pork with an organic side salad) and other refreshments.
Strollers are not practical here, so bring a backpack or other baby carrier for little ones who can't walk. The tour is probably best for kids 4 and up. Friendly, on-leash dogs are welcome, too.
Note that Tara Firma Farms is a real working farm that raises animals for human consumption, and this is discussed matter-of-factly on the tour. If you or your kids are uncomfortable with the concept of meat eating, please keep this in mind.
Tara Firma Farms is located at 3796 I Street Extension in Petaluma. To get there, take Highway 101 north to Petaluma and exit at Petaluma Boulevard South. Follow Petaluma Boulevard South to I Street, where you'll turn left. Follow I Street south until you reach Tara Firma Farms at the Intersection of I Street Extension and San Antonio Road.
The farm store is open daily from 10 am to 6 pm, and offers seasonal produce and the farms' grass fed beef, pasture-raised pork and chicken, and eggs, as well as produce, cheese, and other products from local growers and producers.
For more information, visit www.tarafirmafarms.com or call (707) 765-1202.
Sign up for tips & news for Marin families!