Back to top
Unique Summer Adventures with Marin GreenPlay Camp!
This summer, sign up the kiddos for a unique summer adventure at Marin GreenPlay Camp! Marin GreenPlay Camp, voted Best Summer Camp in 2017 and 2018 by Marin IJ readers, is an innovative and place-based nature awareness camp for kids entering kindergarten through 12th grade that takes place at locations throughout Marin County with an overnight option in Tahoe. Marin GreenPlay, now in its 12th year, is the sponsor of our 2021 Marin Summer Camp Guide! 
For the 2021 season, Marin Greenplay offers 5 unique camps for a wide range of age groups. Watershed Warriors, a "neighborhood nature" program for kids entering kindergarten through second grade that features hands-on exploring, games, art, storytelling, and more in various locations in Mill Valley and the Ross Valley
Older children in grades 2 and up will enjoy Dog Days, the camp for kids and their dogs (no dogs required — all of the dogs approved to attend camp are shared), focusing on learning ethical dog walking on Marin's extensive trail system and coyote awareness. StoryPlay offers campers the chance to use their imaginations to play out the themes in two special books, Roxaboxen and Island of the Blue Dolphins. All campers receive a copy of the book of the week.
New this year is Digital Natives camp, where kids learn to use nature-based apps like iNaturalist, Seek, and more to explore nature like scientists collecting data on local plants and animals. Navigation apps and the Geocaching app will be used so that campers can enjoy experiencing the world's largest treasure hunt.
Rock Beyond, for grades 3 to 12, is a multilevel, state-the-art, overnight, outdoor rock climbing camp where the kids bunk in a vacation home in Tahoe and learn single pitch climbing on some of the most beautiful crags in the area with professional certified climbing guides. It's a wonderful experience in independence and community as the kids participate in meal prep and play games and explore nature after several hours of climbing per day.
Teens can also participate in Marin GreenPlay's after-school Youth Leaders Program training course held each May, which provides them with naturalist and leadership skills and invites them to help out at camp year after year through high school.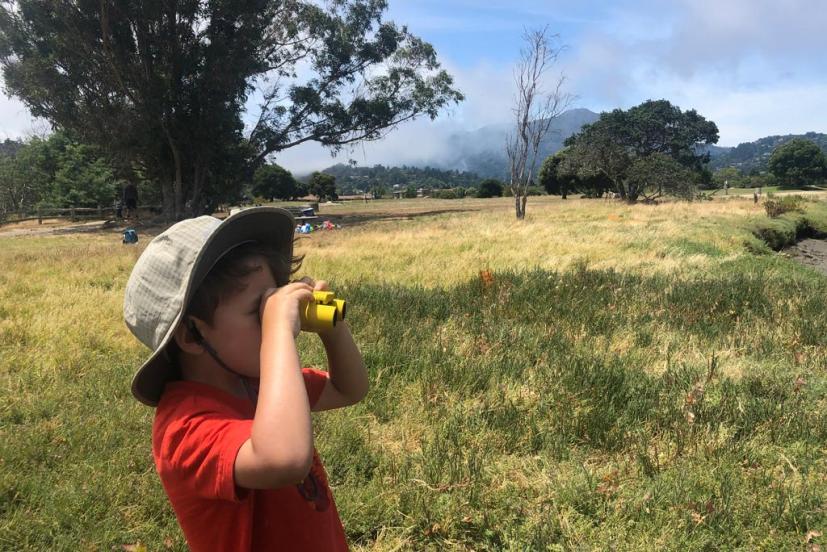 Camp sessions cost from $300 to $1895. Half-day, full-day, and overnight options are available, as is free before- and after-care.  COVID procedures are in place. Marin Mommies readers: get a $25 per week discount with code MARINMOMMIES. For more information or to register, visit www.maringreenplay.com or call (415) 264-2828.
Sign up for tips & news for Marin families!