Back to top
'Tis the Season for Holiday Accidents: Tips to Keep Your Kids Safe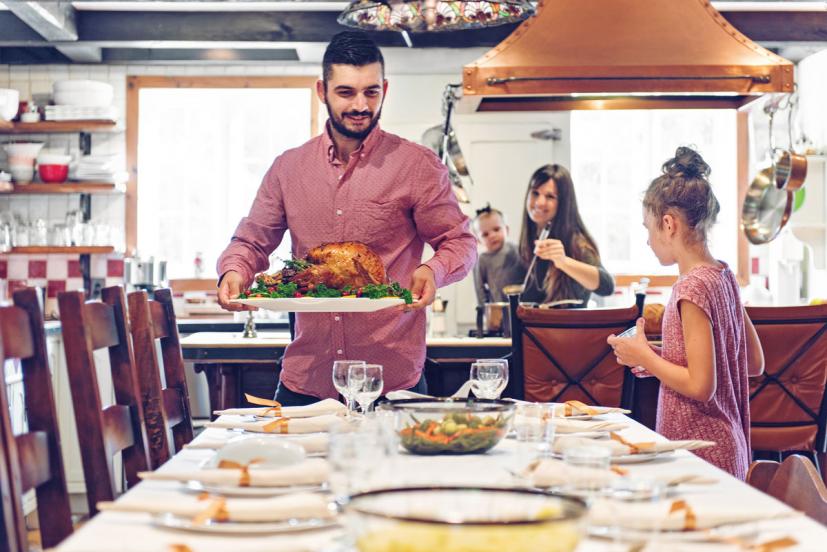 Marin Mommies presents a sponsored article from MarinHealth Medical Center in Greenbrae.
The holidays are almost here. Kids will be home from school, restless and excited about holiday sweets and the promise of new toys. What could possibly go wrong? As it turns out, a lot. With all the shopping and preparations, it's easy to get distracted just long enough for one of the kiddos to get hurt. Below are a few safety tips to help protect your children from some of the most common holiday accidents.
Decorating Dangers
Put ladders and stepladders away when you're done decorating and pick up as you go so kids won't trip over ornaments, or extension cords. Shards from broken glass ornaments can really hurt little feet so it's a good idea to make everyone wear shoes or slippers.
Fire Hazards
Put fresh batteries in your smoke alarm. Don't use outdoor lights indoors. Check extension cords for cuts or fraying, and throw out broken or damaged lights and wires. The manufacturer's instructions should tell you how many strands of lights you can safely connect. Place lit candles, matches, and lighters out of children's reach. When you go to bed or leave the house, turn off tree lights and always blow out decorative candles and menorah candles.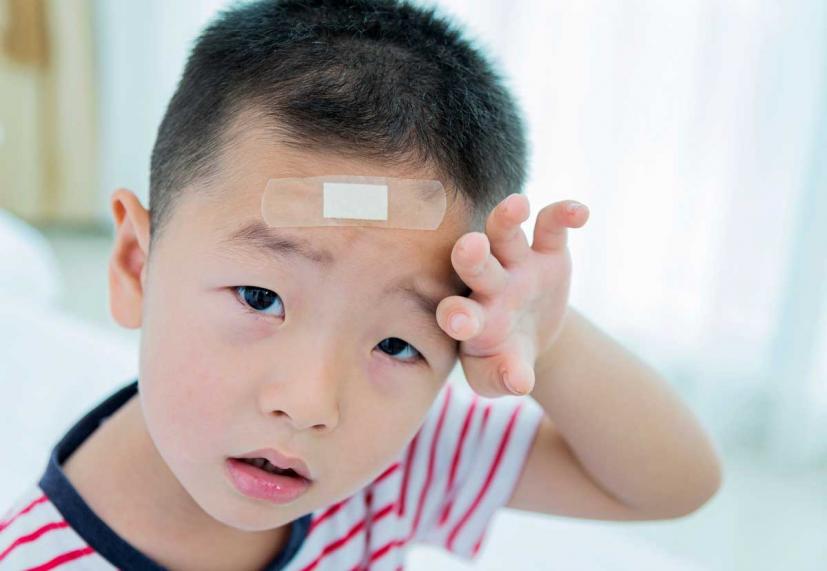 Food Safety
Food poisoning can take all the fun out of a holiday feast. Wash your hands before, during, and after food preparation. Store raw meat and poultry in containers and sealed plastic bags in a separate part of the refrigerator. Do not wash eggs, meat, or poultry as this can spread bacteria. Never thaw your turkey on the counter. Thaw it in the refrigerator, the microwave, or in a sink of cold water (changing the water every 30 minutes). Use a food thermometer to ensure that meats are thoroughly cooked. Keep hot food hot and cold food cold. Avoid the danger zone, between 40°F and 140°F, when bacteria grow most rapidly, and refrigerate or freeze leftovers within two hours. If you're baking with eggs, don't let youngsters eat raw batter. Keep the turkey and any chocolate products well out of the dog's reach to avoid an emergency trip to the vet. And of course, never leave the kitchen when cooking on a stove top unless you're simmering at a low heat and you check back often.
Choking Hazards
Hard candies, batteries, or the small parts in an older child's new toy are choking hazards for the little ones. Adults are not immune from choking danger: a recent study found that people are 10 times as likely to get food stuck in their throats during the holidays—especially if they've been drinking. Seniors, particularly stroke survivors or people with dementia, are at increased risk. Keep a watchful eye out and consider learning the Heimlich maneuver—instructions are easy to find online.
Winter Weather
If a trip to colder climes is part of your holiday plans, make sure youngsters wear warm gloves and socks to avoid frostbite. If you suspect frostbite, get immediate medical attention. Kids may be having too much fun to realize how cold they are and can easily get hypothermia. Symptoms include shivering, extreme fatigue and drowsiness, confusion, slurred speech, and memory loss. If you suspect someone has hypothermia, bring them inside, carefully remove wet clothing, cover them with blankets, and call 911.
If a child or family member needs to see a doctor soon, but it's not an emergency, MarinHealth® offers two great Urgent Care options:
MarinHealth Pediatric After-Hours Care | A UCSF Health Clinic
1100 Larkspur Landing Circle, Ste. 10
(415) 464-1350
Monday–Friday, 6:30 pm–9:30 pm, weekends, 9:am–7 pm
MarinHealth Urgent Care | A UCSF Health Clinic — Sees adults and children older than three months.
4000 Civic Center Drive, Ste. 206
San Rafael
(415) 925-8865
Monday–Friday, 10 am–8 pm, weekends, 9 am–5 pm
Sign up for tips & news for Marin families!