Back to top
5 Fantastic Fall Family Hikes in Marin
Fall offers some of the finest weather of the year in Marin and the San Francisco Bay Area, so make sure you take some time to hit the trail and take in a hike before the weather turns cold and wet. The coastal areas in Northern California are particularly nice in the fall, and are often warmer and clearer than inland. (Photo: Rush Creek, Novato)
Here are 5 of our favorite fall family hikes in Marin: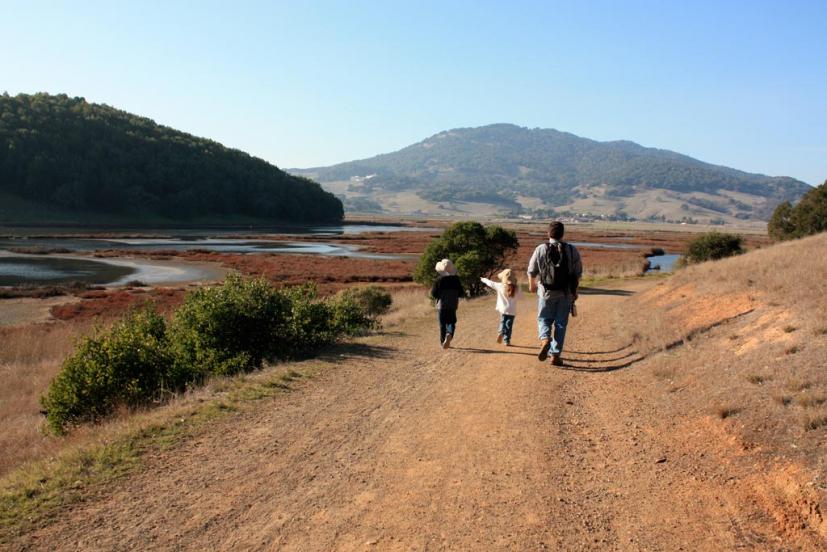 1. Rush Creek Open Space Preserve, Novato
This open space preserve near Novato features trails that wind around wetlands and oak forests. It's a favorite with hikers, bikers, and equestrians. Bring your binoculars to look for birds! Find out more here.
2. The Earthquake Trail, Point Reyes National Seashore
This easy trail near the Point Reyes National Seashore visitor center is one of our fall favorites. This paved trail tells the story of the 1906 San Francisco Earthquake and its effects on Point Reyes. It's shaded and crosses several little bridges. Bonus: you can check out the exhibits in the visitor center after your hike. Find out more info here.

3. Tennessee Valley, Mill Valley
The Tennessee Valley trail is one of Marin's most popular spots for outdoor recreation, and a favorite with hikers, cyclists, and trail runners of all ages. This easy 3.4-mile out-and-back hike has its halfway point at Tennessee Cove, home to a beautiful beach that's a perfect place for a picnic or mid-hike break. It's manageable with an offroad jogging stroller, too. Go during the week or in the mornings to avoid weekend crowds in the parking area. Find out more here.
4. Marin Headlands, Sausalito
The Marin Headlands, part of the Golden Gate National Recreation Area, offers an almost endless array of hikes for families. We love the walk from the visitor center to Rodeo Beach as well as the hike down to calmer and quieter South Rodeo Beach. While some of the facilities, like Point Bonita Lighthouse and the Nike Missile Site, are closed due to COVID-19, there are still plenty of historic sites and natural wonders to explore here. Find out more here.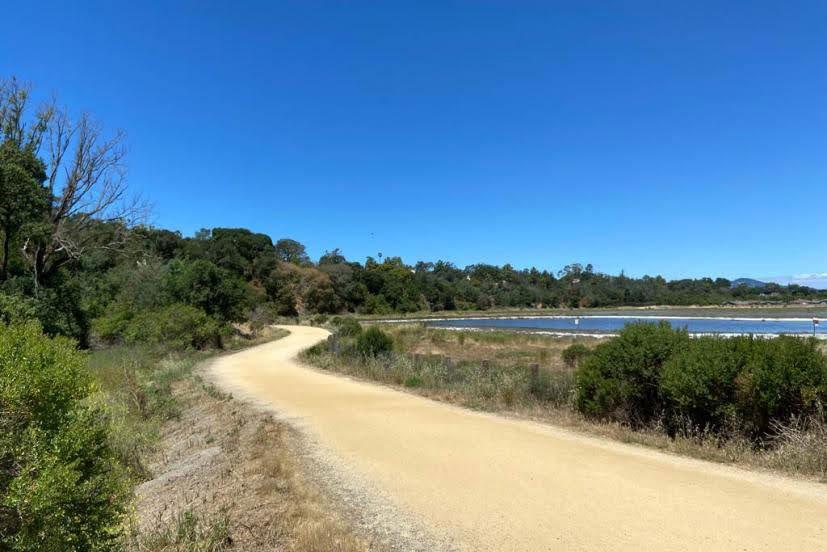 5. Hamilton Bay Trail, Novato
With easy access from several points in Novato's Hamilton neighborhood and stunning views, this is a great place for families to head outdoors for an active outing. You can hike or bike and there are plenty of birds to watch out in the adjacent wetlands. It's perfect for an off-road stroller, too. Find out more here.
Sign up for tips & news for Marin families!