Back to top
All Aboard Sports Basement's Tahoe Ski Bus!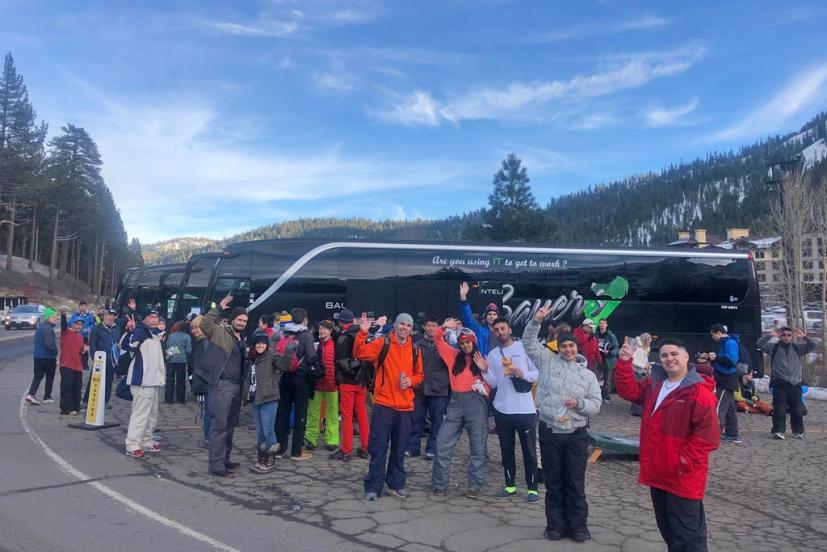 Marin Mommies presents a sponsored article from Sports Basement Novato.
Great news about Sports Basement's Tahoe Ski Bus — we recently extended our age limit from 18 to 16 years old without a guardian! Of course anyone under the age of 16 is still always welcome with a parent or guardian too.
This means that (as long as we have written permission from a guardian), kids as young as 16 years old can get up to Squaw Valley and back safely on our luxury buses!!!
This means no more driving six hours to and from Tahoe in a day so you and your child can hit the slopes, let Sports Basement do it for you.
And we can even get a special discount for your school (that means kids and parents) to save even more on the already low cost of $75.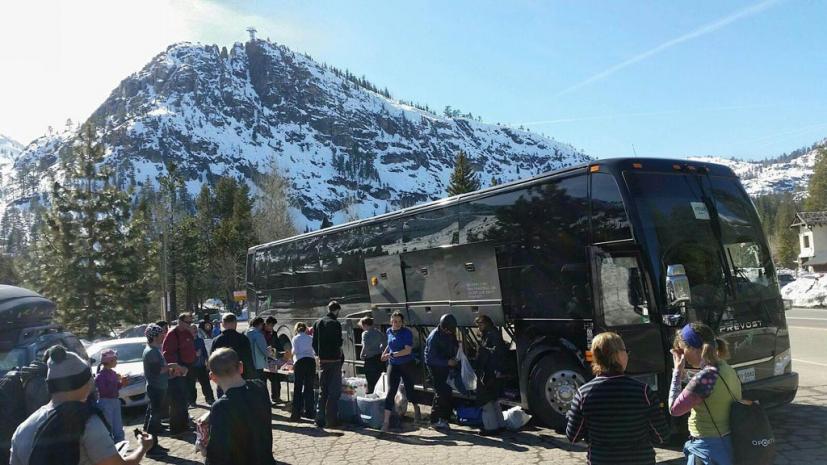 In case you are not yet familiar with Sports Basement's Tahoe Ski Bus trips, it's a really great way to get up to and back from the mountain for skiing or snowboarding. Here are some deets:
Coffee, breakfast, and snacks included
Luxury buses with wi-fi, power outlets, and even bathrooms on board
Discounted lift tickets at Squaw Valley/Alpine Meadows
Discounted food vouchers
Departs every Saturday at 6 am from Sports Basement Novato and gets back around 7:30 pm (traffic permitting)
Basically, you can sleep, read, watch Netflix, or work in comfort instead of driving all those miles and burning all that gas or you can allow your child to shred all day without giving up the entirety of your day. Learn more about the Tahoe Ski Bus and make your reservations here.
Getting tired of spending hundreds of dollars on ski and snow gear for your little one just to have them outgrow it next year? Good news! Sports Basement rents everything you and your kids would need to stay warm and dry on the slopes or just playing in the snow. From base layers to socks, beanies, outerwear and snow boots we have all the apparel for rent or season lease you would need. Skis, snowboards, boots and bindings for all ages too!
Sports Basement Novato is located in the Vintage Oaks Shopping Center at 100 Vintage Way, Novato 94945. Learn more by calling (415) 493-2633 or visiting shop.sportsbasement.com/pages/store-novato.
Sign up for tips & news for Marin families!