Back to top
Best Music Summer Camps in Marin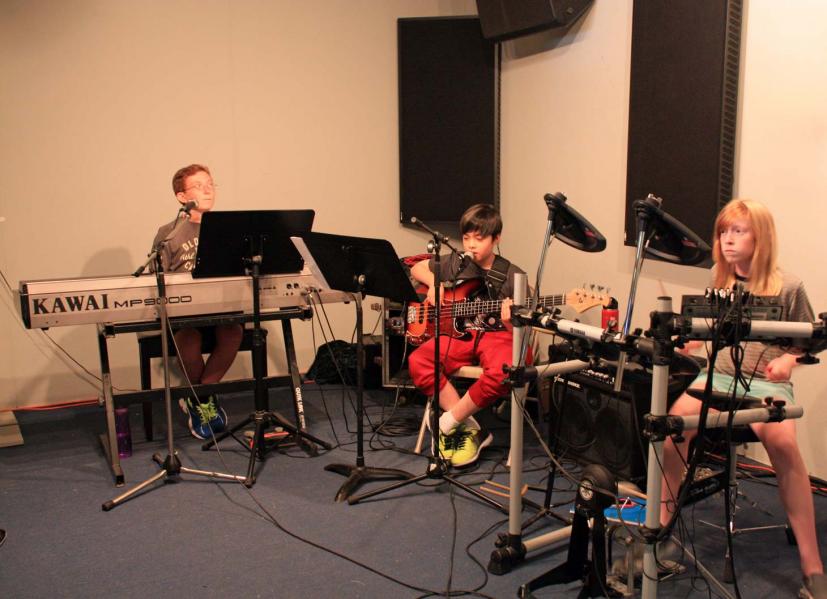 Musically-inclined kids in Marin have quite a few options to choose from when it comes to music summer camps. From a rock band camp overseen by a performance veteran to a Broadway camp taught by real New York Broadway professionals, there's something for every musical taste and skill level. Here are Marin's summer music camps as listed in our Marin Summer Camp Guide.
Sunnbolt Studios
150 Mitchell Blvd. Suite 260
San Rafael 94903
(510) 843-2263
For kids 8 and up, BandWorks Rock n' Roll Camp is open to beginners through advanced, older teen players. Professional musician-instructors create a fun and supportive environment while teaching kids skills needed to play in a rock band-and make new friends, too! Week-long Summer Full-or-Half-Day Camps offer a variety of classes throughout the summer. By the end of camp, students are rocking out in a live performance. Camp info.
Soundwire Studios
Suite 8d School St Plaza,
Fairfax, CA 94930
(415) 596-3257
For kids ages 9+ and have at least some experience playing an instrument or singing. Kids are given the experience of playing music with other kids, forming bands, learning songs, how to perform, and how to produce recordings. Camp owner Jeff Miller is a professional musician and a veteran of the national touring circuit. Camps take place from June 14–August 6 and run on a weekly basis. Camp info.
Church of the Nativity
333 Ellen Drive
San Rafael 94903
(415) 827-7335
For girls entering grades K–5. Join Marin Girls Chorus for one or two weeks of exciting singing, dancing, art, new friendships and much more at this year's Summer Sings! Music Camp. Singers from all musical backgrounds will learn how to sing healthfully while exploring music, movement and rhythm. June 13–17 and July 11–15. Camp info
Dominican University of California
San Rafael 94901
Taught by New York Broadway professionals, these half-day and full-day camps include a Signature Broadway Camp, with classes in dance, voice, musical theater, acting, and more, a Broadway Training Intensive, and a Future Broadway Stars junior camp. Daily snack provided, and there's a pizza party on the second Friday. Camp info
School of Rock
4150 Redwood Hwy
San Rafael 94903
415-877-7625
Want to learn how to play in a band or to write songs? We offer a variety of fun music camps for both beginners and experienced players. Led by experienced, professional musicians; each week is tailored to the group and concludes with a performance at the school for family and friends. Camp info.
5385 Cazadero Hwy
Cazadero 95421
Many Marin families take advantage of the Cazadero Music Camp in Sonoma County's Russian River area. This overnight camp has been inspiring young musicians for over 60 years and allows them to immerse themselves in the camp's music curriculum. Camp info
Sign up for tips & news for Marin families!