Back to top
Mother's Day Adventures in Marin and Beyond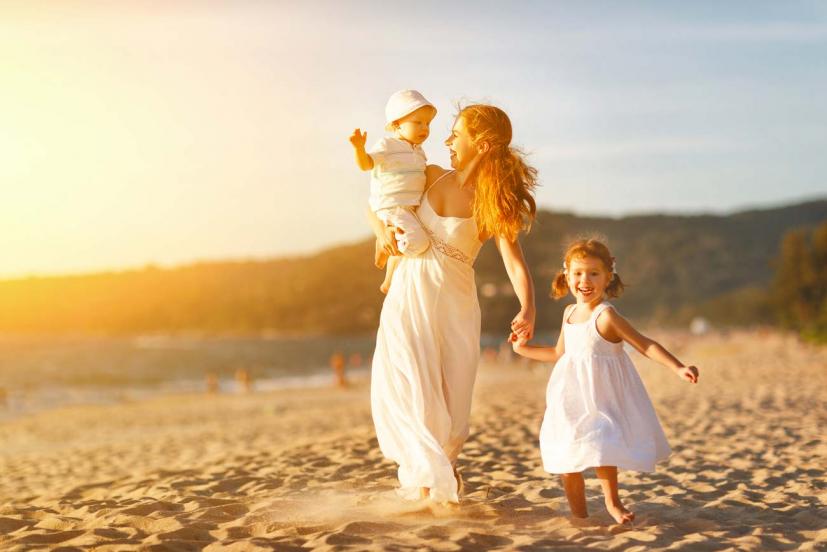 A leisurely Sunday brunch is a Mother's Day tradition for many, and you can find plenty of family-friendly options in Marin here. If your family is the more adventurous type, however, why not check out some of these fun alternatives in Marin, the San Francisco Bay Area, and beyond. From wineries to museums to hikes and picnics on the beach, there's plenty of fun to be had by all! Mother's Day is on Sunday, May 8, 2022.
Have Fun at a Marin County Beach
Plan a picnic and a day at the beach for Mother's Day! In Marin you'll find a variety of beaches that are ideal spots for splashing in the water, building sand castles and picnicking on a warm spring day. Here are some of our favorites.
Explore the Marin Headlands for an Outdoor Adventure
The Marin Headlands is one of our favorite destinations for a day of outdoor family adventure. Take Mom out for a day of fun visiting beaches, hiking the trails, exploring historic sites, and taking in the amazing views.
Go on a Family Hike at Jack London State Park in Glen Ellen
Make a day of it at this sprawling park in the Wine Country. Hike the trails, explore Beauty Ranch, and learn about the life of famed author Jack London and his wife Charmian. Don't forget to bring a picnic.
Awesome Spots for a Mother's Day Picnic
Pack a picnic and celebrate Mom's day outdoors at one of the many great picnic spots in and around Marin and the North Bay. Here are some of our favorite places to bring our lunch (or brunch) and dine al fresco on Mother's Day.
Take Mom to the Zoo
Take Mom on a trip to the zoo! Head to the San Francisco and Oakland Zoos for a fun day out with the whole family.
Take a Train Ride with Mom in Old Sacramento
The California State Railroad Museum's excursion train rides are back in action! Take a trip on a historic train along the Sacramento River. Tickets (grouped for social distancing) are available for this weekend!
Take mom to the Marin Civic Center Farmer's Market
Sunday, May 8, 8 am–1 pm
Marin Civic Center, San Rafael
Pick up some fresh produce, colorful flowers, and prepared food and grab lunch at this Sunday's farmers market. Stop in at the nearby French Market to browse for antiques and collectibles, too!
Free Admission at Charles M. Schulz Museum for Moms
Sunday, May 8, 10 am–5 pm
Charles M. Schulz Museum, Santa Rosa
All moms receive free Museum admission on Mother's Day! Location: 2301 Hardies Lane in Santa Rosa. Event details
Pay What You Will at the Exploratorium
Sunday, May 8, 10 am–5 pm
Exploratorium, San Francisco
All mothers—and especially Mamás latinas—and their families are invited to to pay what you wish for a day of fun at the Exploratorium. Event details.
Sign up for tips & news for Marin families!