Back to top
A Family Day Out at the San Francisco Zoo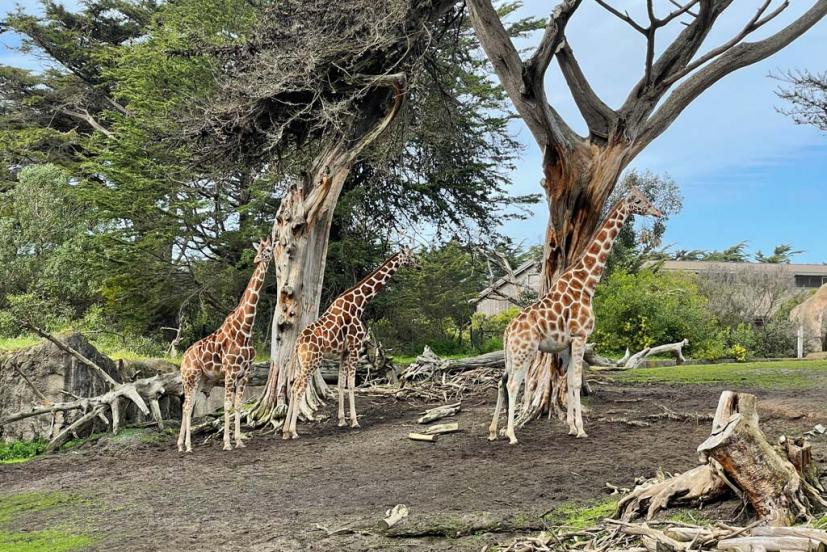 My kids and I were excited to see that the San Francisco Zoo recently re-opened for outdoor visits. We've been visiting the SF Zoo ever since the kids were really little, and of course I visited it when I was young, too. It's always fun to visit and see their new exhibits and features. While some attractions were still closed due to COVID-19, many are open, making it a great destination for an outing with the kiddos.
Our recent visit to the zoo was really a great experience — it was not overcrowded, social distancing guidelines were clearly marked and well organized, and the weather was beautiful. Everyone was wearing masks and the wide paths and open spaces mean there's plenty of room to keep your distance.
It's been a while since we visited the zoo as a family. Our favorite part of the zoo is the African Safari section, a lush and naturalistic outdoor environment where you can observe animals like giraffes, ostriches, and the zoo's famous gorillas.
We also loved seeing old friends like the penguins, big cats, rhinos, and the hippopotamus, who was having a great time playing in the water. The giant anteater even came out to visit us, which was really cool to see. My kids loved watching the young mandrills playing in their enclosure (and the adults getting irritated with them)!
One of our favorite zoo attractions, the historic Little Puffer steam train, was running, too, with passengers spaced out for appropriate social distancing. Tickets for the Little Puffer cost $7 per person and children under age 3 ride free with an adult.
Due to the COVID pandemic, some areas of the zoo are currently off-limits to the public. Right now, the closed areas at the zoo include:
South American Tropical Rainforest and Aviary
Great Ape Passage Indoor Dayroom
Lion House indoor viewing (you can see the big cats in their outdoor yards)
California Conservation Corridor
Insect Zoo
Family Farm
Dentzel Carousel
Eleanor Friend Playground
Sculpture Learning Plaza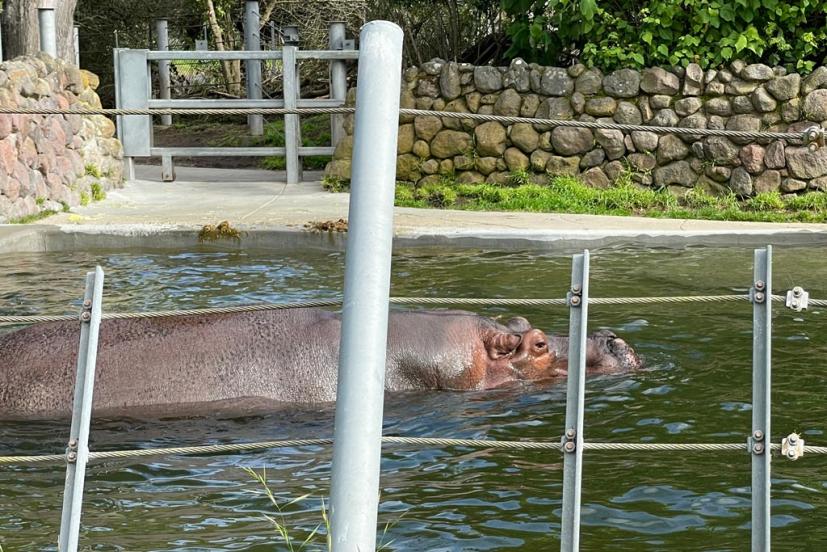 If You Go
The San Francisco Zoo is located near Ocean Beach on Sloat Boulevard at the Great Highway. Currently, all tickets must be purchased online in advance and a limited number of reservations are available each day. If you're planning on parking in the zoo parking lot, make sure you also purchase a ticket in advance ($11).
Face coverings are required for anyone over the age of 2, and make sure you maintain a 6-foot distance between you and others not in your party. During the COVID-19 pandemic, the zoo will not accept cash, so be prepared to pay for things with credit/debit cards, Apple Pay, or Google Pay. Food and drink can be purchased at the Leaping Lemur Café, which offers touchless online ordering, and the Station pizza parlor. Limited outdoor seating is available.
Admission is $25 for adults, $20 for seniors 65+, $18 for children 4–14, and free for children under 2. Discounted admission is available for San Francisco residents. The Zoo is open daily from 10 am to 5 pm (last ticket at 3:30 pm). For more information, call (415) 753-7080 or visit sfzoo.org.
Sign up for tips & news for Marin families!