Back to top
Holiday Family Fun in San Francisco
Photo: Union Square Ice Rink
When I was growing up, one of the highlights of my holiday season was a trip into San Francisco. It's something that I still love to do with my family, and there's so much fun to be had. Here are 6 ideas for festive family holiday fun in the city.
Celebrate the Season at the Presidio
The Presidio of San Francisco offers their annual Holiday Lights tree lighting ceremony on Friday, December 7 at 5 pm. The Walt Disney Family Museum at the Presidio offers holiday programming and film screenings, too. Learn more at www.presidio.gov.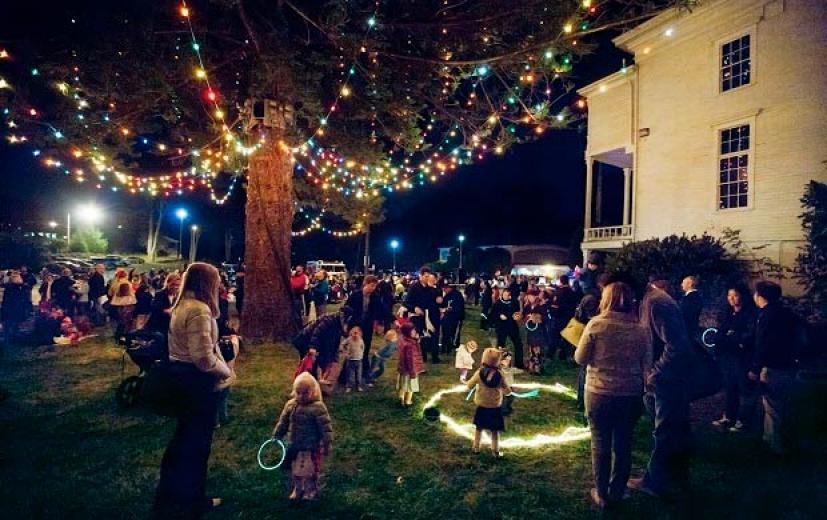 Presidio holiday tree lighting ceremony
Attend a Spectacular Holiday Performance
For us, Christmas wouldn't be complete without attending a performance of the spectacular San Francisco Ballet Nutcracker. In addition, you'll find holiday performances from most of the city's leading performing arts organizations—there's something for everyone! The San Francisco Symphony offers a variety of holiday performances including a screening of The Nightmare Before Christmas with live accompaniment on November 30 and December 1 and 6, their Deck the Hall holiday party and concert on Sunday, December 2; and the holiday film Home Alone with live orchestral accompaniment December 19–21. At Yerba Buena Center for the Arts, ODC/Dance presents its production of The Velveteen Rabbit November 24–December 9 and the SF Lesbian/Gay Freedom Band offers its annual Dance-Along Nutcracker on December 8 and 9; this year's show is Clara Potter and the Elder Baton.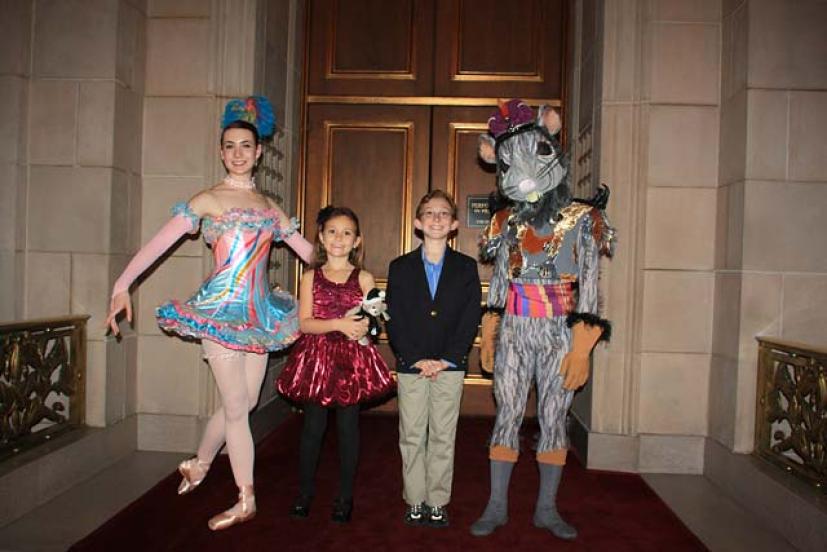 San Francisco Ballet Nutcracker
Ice Skating, Shopping and Sightseeing
Union Square, San Francisco's premier shopping district, is always fun to visit during the holidays. You can shop, check out the holiday lights and shop windows (the windows at Macy's with the cute puppies and kittens from the San Francisco SPCA are always our favorites), and even ice skate at the outdoor skating rink. Embarcadero Center, near the waterfront across from the landmark Ferry Building, offers plenty of holiday shopping opportunities in spectacularly lighted buildings. There's an outdoor ice skating rink here, too, so the kiddos can skate after you shop. Make sure to check out the new Winter Park outdoor skating experience at the San Francisco Civic Center, which opens November 30.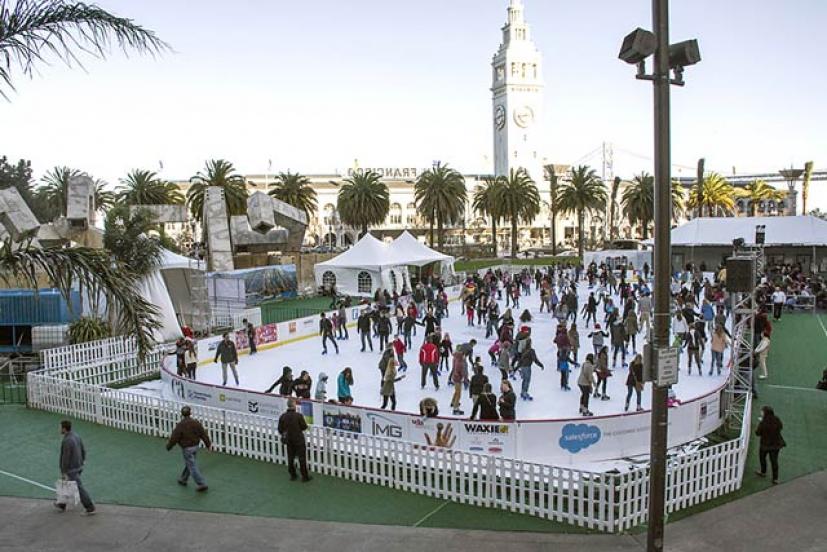 Photo: Embarcadero Center Ice Rink
Visit San Francisco's Spectacular Grand Hotels
San Francisco's luxury hotels always pull out all the stops with their fantastic and opulent holiday decorations! Don't miss the two-story, 25-foot-tall gingerbread house at the Fairmont Hotel on Nob Hill, the colorful holiday castles in the lobby of the St. Francis Hotel at Union Square, and the holiday decor at the Palace Hotel's landmark Garden Court. In addition to holiday displays, many of the city's finest hotels offer festive holiday family teas and even overnight family packages.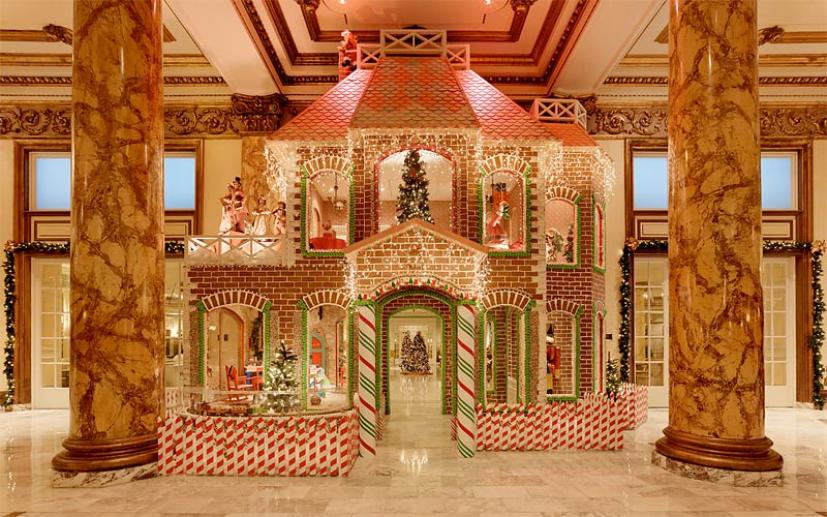 Fairmont Hotel gingerbread house. Photo: FRHI Hotels and Resorts
Meet Real Live Reindeer
This holiday season, you don't have to travel to the North Pole to meet real live reindeer! The San Francisco Zoo will be hosting reindeer guests this winter: say hello to Belle, Holly, and Peppermint who will spread holiday cheer during Reindeer Romp through January 1.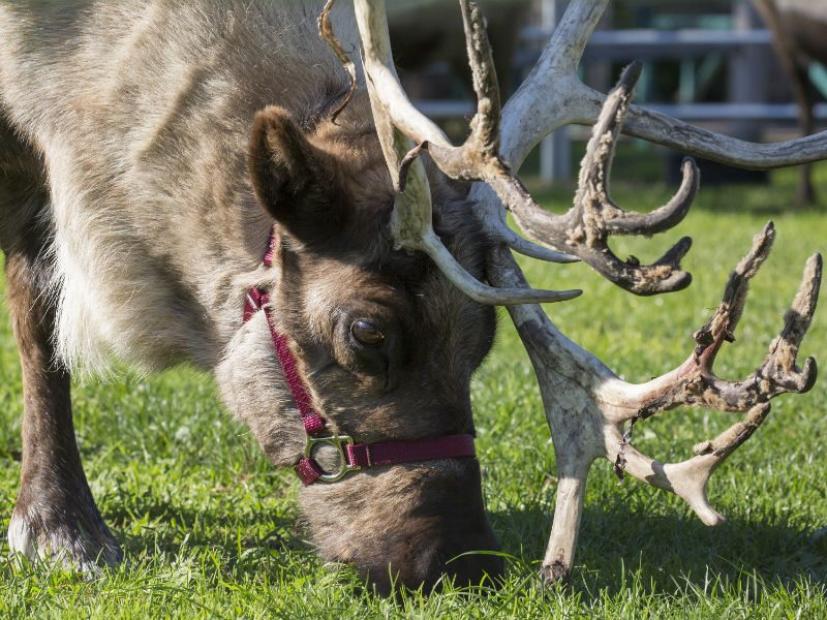 Photo: San Francisco Zoo
Take a Ride on a Decorated Cable Car or Streetcar
San Francisco's iconic cable cars and historic Market Street Railway streetcars boast colorful Christmas decorations inside and out! Take the kiddos on a ride they'll never forget this holiday season to check out the city's lights and decorations on one of these rolling museum pieces. You can see some of the decorated cable cars from last season on the Market Street Railway's website. Cable cars cost $7 to ride each way and F-Market & Wharves historic streetcars cost the standard Muni fare of $2.75 for adults and $1.35 youth/disabled/seniors. Kids under 5 ride for free on both! Single- and multi-day passes are available. Both cable cars and historic streetcars run 365 days a year all day. Learn more about riding here.

Photo: SFMTA
Sign up for tips & news for Marin families!