Back to top
Holiday Family Fun in San Francisco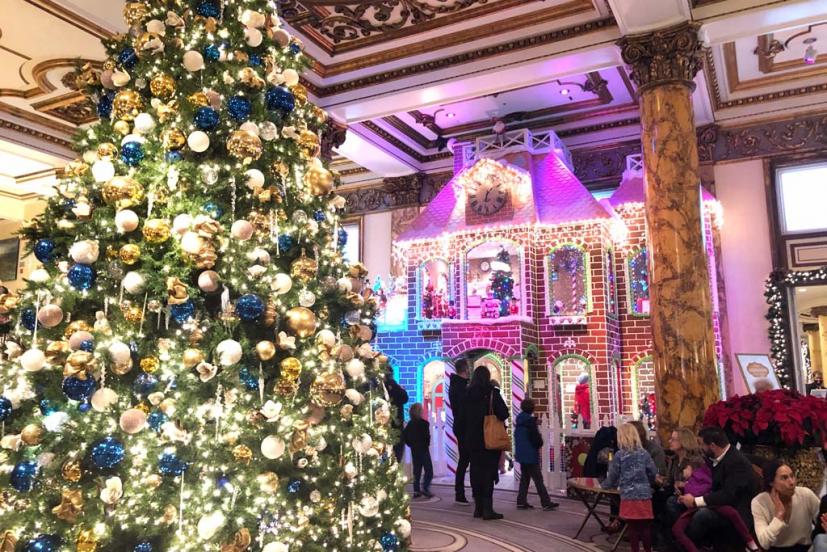 When I was growing up, one of the highlights of my holiday season was a trip into San Francisco. It's something that I still love to do with my family, and there's so much fun to be had. Here are our picks for festive family holiday fun and traditions in the city.
Tree Lighting and Santa at the Civic Center
Led by the Civic Center Community Benefit District, the San Francisco Civic Center Plaza Holiday Tree Lighting features festive holiday entertainment including the Grinch and tap dancing Christmas trees; a toy giveaway for children; food; music; DIY activiies; "snow" flurries; and more! The fun take place from 4–7 pm on Wednesday, December 7 and culminates with the lighting of Civic Center Plaza's 50-foot noble fir by Mayor London Breed at 5:15 pm.

San Francisco Civic Center Tree Lighting
Attend a Spectacular Holiday Performance
For us, Christmas wouldn't be complete without attending a performance of the spectacular San Francisco Ballet Nutcracker. In addition, you'll find holiday performances from most of the city's leading performing arts organizations—there's something for everyone! The San Francisco Symphony offers a variety of holiday performances including their Deck the Hall family program on Sunday, December 4, a performance of Peter and the Wolf with W. Kamau Bell as narrator, and a screening of How the Grinch Stole Christmas with a live orchestra on December 16 and 17. At Yerba Buena Center for the Arts, ODC/Dance presents its production of The Velveteen Rabbit November 26–December 11, spectacular Grace Cathedral on Nob Hill offers family-friendly holiday concerts from December 10–22, and the Presidio Theatre presents their holiday panto show Sleeping Beauty, December 1–30.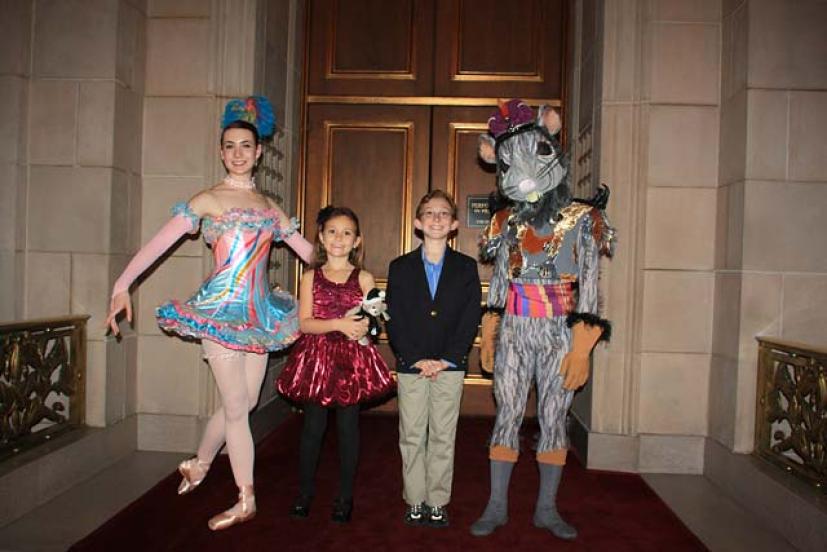 San Francisco Ballet Nutcracker
Visit San Francisco's Spectacular Grand Hotels
San Francisco's luxury hotels always pull out all the stops with their fantastic and opulent holiday decorations! Don't miss the spectacular holiday sugar castle in the lobby of the Westin St. Francis Hotel at Union Square, which will be unveiled for the season on Wednesday, November 23 at 11 am, and the two-story, 25-foot-tall gingerbread house at the Fairmont Hotel on Nob Hill, which opens Saturday, November 26. In addition to holiday displays, many of the city's finest hotels offer festive holiday family teas and even overnight family packages.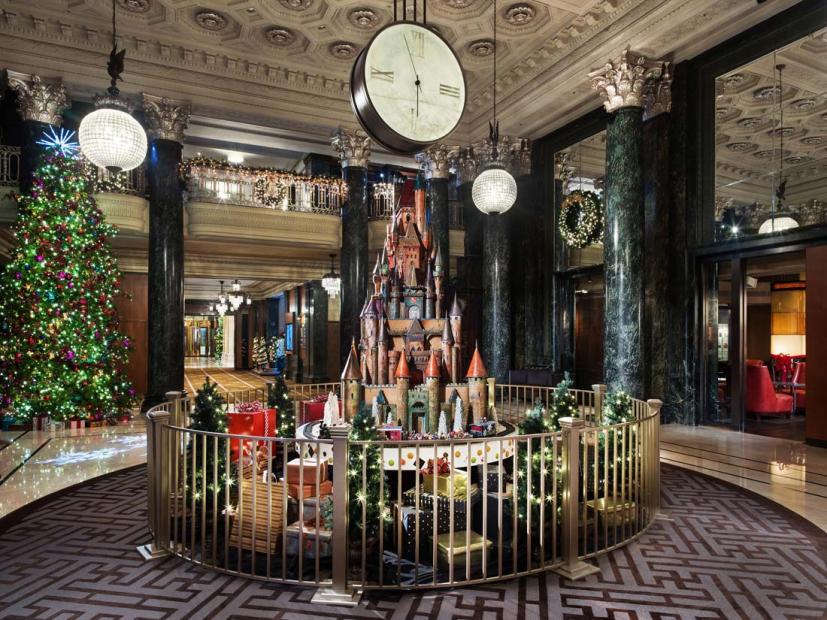 The Sugar Castle at the Westin St. Francis at Union Square
Ice Skating, Shopping and Sightseeing at Union Square
Union Square, San Francisco's premier shopping district, is always fun to visit during the holidays. You can shop, check out the holiday lights and shop windows (the windows at Macy's with the cute puppies and kittens from the San Francisco SPCA are always our favorites), and even ice skate at the outdoor skating rink.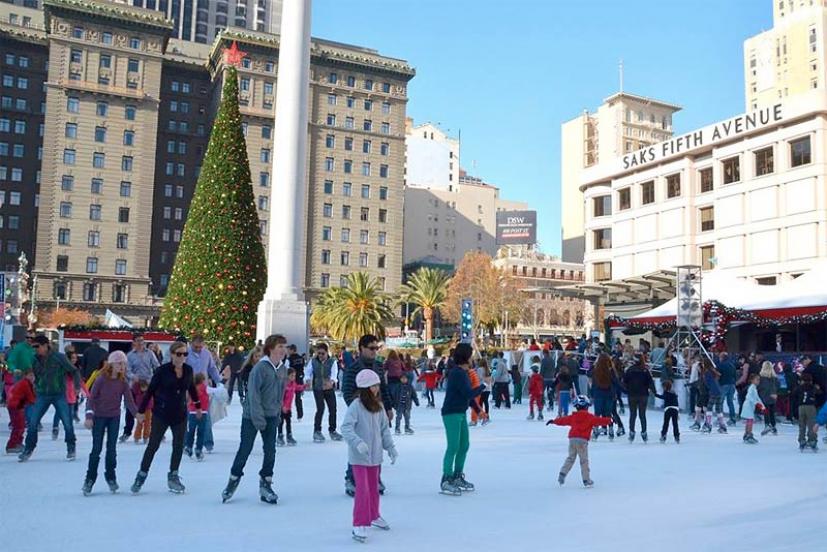 Take a Ride on a Decorated Cable Car or Streetcar
San Francisco's iconic cable cars and historic Market Street Railway streetcars boast colorful Christmas decorations inside and out! Take the kiddos on a ride they'll never forget this holiday season to check out the city's lights and decorations on one of these rolling museum pieces. Cable cars cost $8 to ride each way for all ages and F-Market & Wharves historic streetcars cost the standard Muni fare of $3 for adults and $1.50 disabled/seniors (free for youth 18 and under except for cable cars). Single- and multi-day passes are available. Both cable cars and historic streetcars run 365 days a year all day. Learn more about riding here.

Photo: SFMTA
Sign up for tips & news for Marin families!