Back to top
Magical Holiday Concerts at Grace Cathedral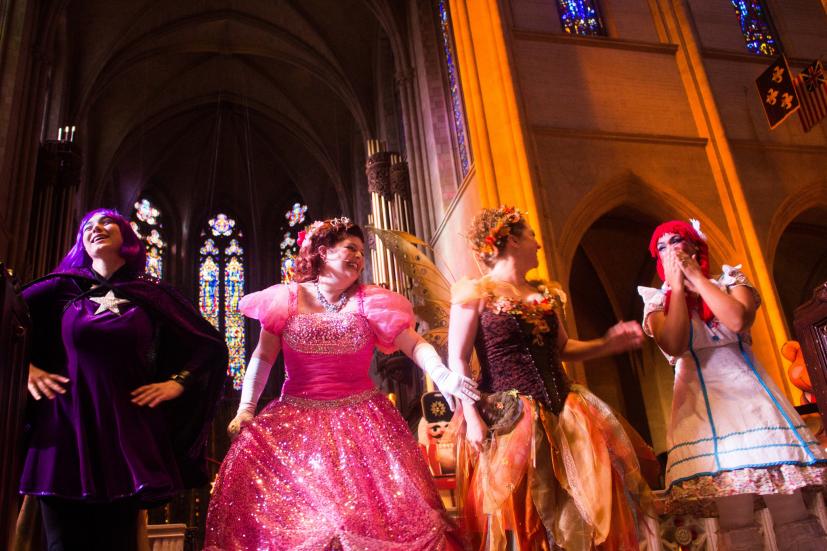 I can't imagine a more spectacular setting for a Bay Area Christmas concert than San Francisco's magnicifent Grace Cathedral. This Gothic revival Episcopal cathedral on Nob Hill boasts soaring architecture, amazing acoustics, stunning stained-glass windows, and a beautiful, serene atmosphere that make Christmas concerts here really something special.
This year, in-person concerts aren't taking place due to COVID, but Grace Cathedral will be presenting its holiday musical offerings for all ages online. All concerts will be avaiable for online viewing from December 12, 2020 to January 5, 2021. Concerts are approximately 50 minutes in length, and everyone gets a front-row seat!
Families with younger children will love Sing You a Merry Christmas, where you can sing along at home to your favorite carols with the toys of St. Nicholas's workshop. Families can add a Play-Along Surprise Box ($45) to their ticket order and special treats and toys will be mailed to you for at-home fun. Tickets cost $5–$100. 
A Cathedral Christmas features the Cathedral's Choir of Men and Boys, a brass ensemble, organist, and guest soloist performing classic Christmas carols and other sacred music for the holiday season. There are even a couple opportunities to sing along, too. We had the opportunity to take in this concert last year and it was wonderful, with fantastic performances in an amazing setting. It was a truly unforgettable experience. Tickets: $15–$100.
Soulful Joy @ Grace: Reimagine the Holiday Spirit is a new sound for the holidays at Grace Cathedral! Led by Destiny Muhammad and her cool, eclectic Sonic Ensemble of Bay Area Masters, it brings the feeling of jazz and a hint of storytelling, reflecting and reimagining the holiday spirit with the music of Stevie Wonder, Vince Guaraldi, Donny Hathaway, and more with sacred movement by Carla Service and James Mario Bowen. Soulful Joy! The beginning of a beautiful new tradition at Grace Cathedral! Tickets: $15–$100
Christmas concerts at Grace should really be on your holiday to-do list! We got to experience A Cathedral Christmas last year and it was one of the highlights of our holiday season. Learn more about Grace Cathedral and its Christmas offerings and order tickets at www.gracecathedral.org/christmas.
Sign up for tips & news for Marin families!