Back to top
Best Night Ever at Broadway Under the Stars
Photo: Trancsendence/Ray Mabry
We had a wonderful evening at Transcendence Theatre Company's Fantastical Family Night, part of their annual Broadway Under the Stars outdoor theater series at Jack London State Historic Park in Glen Ellen. This is always such an amazing event, and last night's was no different.
From the pre-show picnicking in the park to the spectacular setting of the 150-year-old winery ruins with Sonoma Mountain as a backdrop, it was a perfect evening for a fun family outing. And of course Transcendence's group of performing artists did an incredible job with their singing, dancing, and acting, bringing true Broadway-level talent to the Wine Country.
While Fantastical Family Night peformances are over for the season, you can still attend Broadway Under the Stars this summer—their "Shall We Dance" show begins August 3 and runs on Fridays, Saturdays, and Sundays through August 19 at the park.
If You Go
Jack London State Historic Park is located at 2400 London Ranch Road, Glen Ellen. Read our article about visiting the park. Learn more about the park at www.jacklondonpark.com. Learn more about Transcendence Theatre Company and Broadway Under the Stars at transcendencetheatre.org.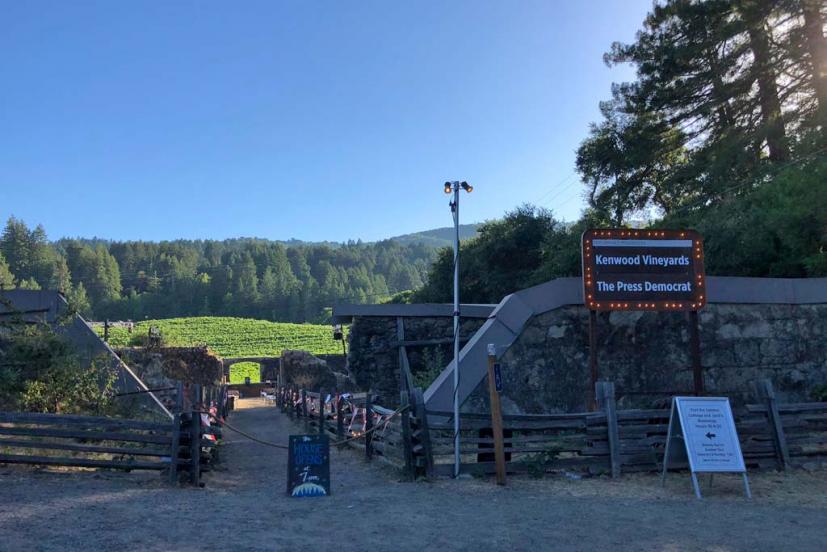 Pre-show picnics begin at 5 pm and the show starts at 7:30. Ticket prices range from $45 to $150. Bring your own picnic or order one in advance from Glen Ellen Market. Food trucks will also be on hand with a wide variety of food and drink offerings. You're not allowed to bring your own alcoholic drinks, but local wineries will be pouring at the show.
Order tickets online at BestNightEver.org or by calling the box office at (877) 424-1414. $5 of every ticket sold for Broadway Under the Stars shows will benefit Jack London State Historic Park.
Sign up for tips & news for Marin families!