Back to top
Best Trick-or-Treat Neighborhoods in Marin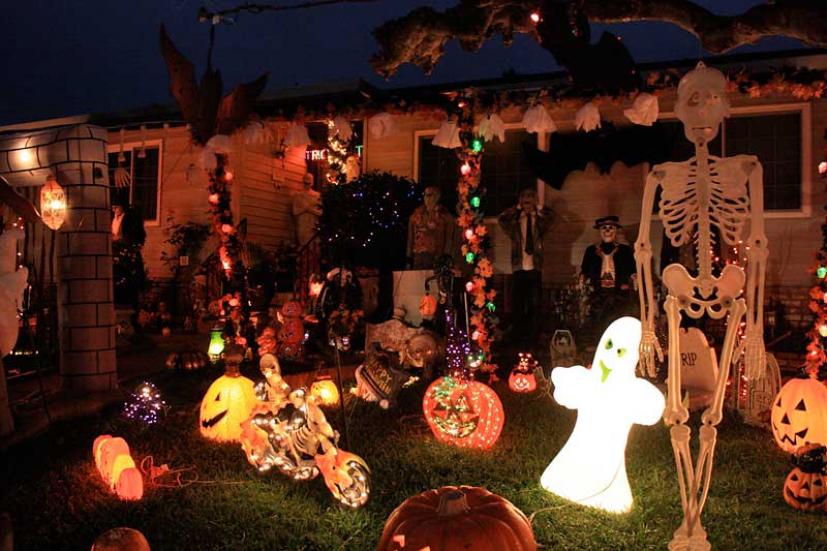 Halloween may be one of everyone's favorite holidays, but trick-or-treating is kind of a lost art these days. It used to be you'd just trick-or-treat in your neighborhood, but many communities just aren't Halloween friendly. In fact, it seems that many otherwise bustling neighborhoods become ghost towns, so to speak, on Halloween night.
If you happen to live in a place that does go all out for Halloween, then you're in luck! Otherwise, you might want to seek out another nearby neighborhood in which to find that Halloween spirit—plenty of families in Marin County do.
Here's out list of Marin's top (in no particular order) trick-or-treat Halloween hot spots, as chosen by our readers, friends, and Facebook fans. If you're sure you know of a neighborhood where the trick-or-treat action is even better than these, let us know. (Of course if you want to keep your favorite Marin trick-or-treat spot a secret, that's OK, too.)
Hamilton, Novato—The Hamilton neighborhood in Novato is full of families and enjoys a close-knight, small-town atmosphere. It's the go-to trick-or-treat spot of many Marin families.
Santa Venetia, San Rafael—Adrian Way between Meadow and Mabry was highlighted on KPIX last year as a safe place to trick-or-treat in Marin County, the Santa Venetia Neighborhood Association brings you our Annual Halloween Party. Adrian Way will be closed off to all through traffic on Halloween.
Knight Drive, San Rafael—This street in San Rafael's Glenwood neighborhood is safe, and has plenty of decorated homes and Halloween spirit and atmosphere.
Quietwood Drive, Marinwood—This quiet (as befitting its name) street resembles something you'd see in Leave it to Beaver or another depiction of '50s suburban life. Check out all the Halloween decorations, and stay for the trick-or-treating. Come back in December to see the awesome Nisjas' Bear House in its full Holiday glory.
Sycamore Avenue, Mill Valley—This leafy residential street is home to a great park (Sycamore Park) and plenty of families. It becomes a party in the streets on Halloween!
Shady Lane, Ross—The town of Ross has autumn atmosphere galore, and stylish Shady Lane, which runs between Ross and San Anselmo, becomes a safe pedestrian zone on Halloween night.
Caledonia Street, Sausalito. Away from the touristy hustle and bustle of Bridgeway, the Caledonia Street neighborhood is where the locals come to shop and dine. Caledonia and its nearby streets are a great place to trick-or-treat, too. It's also where Sausalito's city-sponsored trick-or-treat lane and other Halloween activities take place from 5:45–8 pm.
Heatherwood, Larkspur—Located near Heatherwood park, adjacent to Redwood High School, this Larkspur neighborhood is is a local favorite for Halloween. Head to Heather Way for trick-or-treat action.
Devonshire Drive, Novato—This neighborhood is home to the famous Rombeiro Christmas House, but did you know the Rombeiros go all-out for Halloween, too? Many of the neighbors get into the spirit, as well, making this a fantastic and safe trick-or-treat spot in western Novato.
Please keep in mind that a lot of people know about these neighborhoods, and it can get pretty crowded with all the out-of-towners driving in. Be prepared for a potential parking challenge, be patient, and make sure you watch for trick-or-treaters in the dark. Safety first!
Don't forget that you're a guest in someone else's neighborhood, so be considerate, patient, kind, and courteous. But above all, have loads of Halloween fun!
Today's Events
Wednesday, February 21, 2018