Back to top
Back to the Future Part 2 at the North Bay Drive-in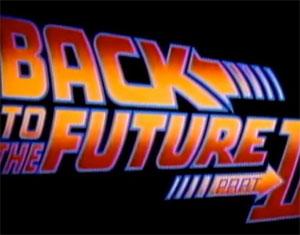 Our shows begin with a 20+ minute pre-show with trailers and a cartoon. There's a 15 minute intermission halfway through the presentation with bonus featurettes and raffle prizes! Concessions and raffle tickets are available during pre-show and intermission! PLEASE arrive 30-60 minutes before the show if you want to park and watch in the forward row.
We will be operating with some new social distancing rules for the upcoming event
1) Please maintain social distancing of 6' with other groups of people at the show
2) If you leave your car, please wear a mask or some other type of cloth face covering
3) We will be operating without a snack-bar or raffle until the county of Marin reaches Stage 3 of relaxing the Shelter in Place order
THIS IS A *FREE* DRIVE-UP MOVIE SHOW PROJECTED ONTO A WALL IN A PAVED LOT - IF YOU WANT TO SIT OUTSIDE YOUR CAR, BRING BLANKETS AND LAWN CHAIRS! START TIMES VARY THROUGHOUT THE SUMMER SO PLEASE TAKE NOTE EACH SHOW! Unrated, 'R' and 'PG' rated films may contain content unsuitable for young children.