Back to top
Bay Area Pignic
171 Bel Marin Keys Boulevard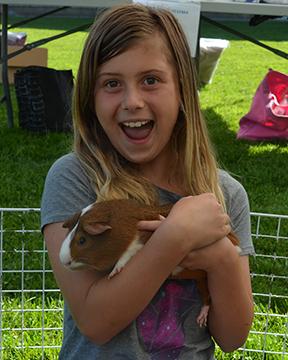 Join us for the 9th annual Bay Area Pignic – a fun-filled gathering for guinea pigs and their owners. Grab some lunch, pack up your guinea pigs, and join in the fun!
Cavy Costume Contest
Vegetable Eating Contest
Raffle
Bake Sale
Health Checks
Grooming
…and more!
Tickets are $5 and include one raffle ticket. You may also purchase additional raffle tickets – 2 for $5, or 5 for $10.
All proceeds will benefit the small companion animals at Marin Humane.