Back to top
Cacao Ceremony for Parents. Returning to our hearts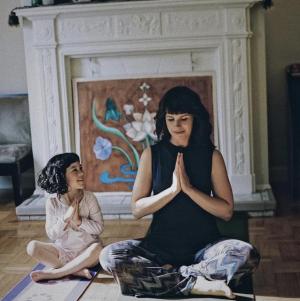 CACAO CEREMONY
Join us in this very special night to experience the power of Meditation and returning to your own intuition when looking for answers. We will have an intimate Ceremony to connect to our hearts through the essence of Cacao.
We came to this Earth knowing exactly who we were. Our truth, our vision, our love, our message... Along the windy path of conditioning, we lose bits and pieces of ourselves. 
" I invite you to join me for an evening of exploration into your heart. This is safe space where each one of us is invited to show up exactly as we are. To release anything no longer serving us in our life and to make space for our visions and dreams to manifest.
After arriving and grounding together, I will serve some delicious ceremonial cacao.
Cacao has been used for centuries to heal the mental, physical, and spiritual body. It is a natural and ancient plant medicine, with a high concentration of vitamins, mineral, and is a powerful antioxidant. Cacao also increases blood flow (oxygen and nutrients) to the brain as well as induces the release of feel-good endorphins.
There will be time for silence, guided meditation, connection, and sharing."
REGISTRATION
Advanced registration is required. You can learn more and register here https://www.cucusplayhouse.com/little-sprigs​