Back to top
Gravity Vault Lights Out Halloween Headlamp Climbing!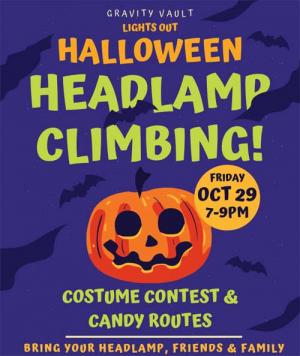 Join us for a spooky and fun-filled evening of lights-out climbing! You can enter the costume contest, climb the candy routes, and bring your friends, and family. Don't forget to bring a headlamp!.
And, as always, since it's a Friday, all Youth Day Passes (ages 20 and under) are half price!