Back to top
A Journey Through Germany" Holiday Kids Class Series Starts November 14th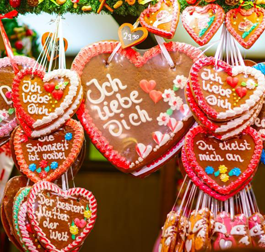 There is no better country to learn about during the winter AND the holidays than Germany! In this class we will learn about and make traditional German handicrafts, including our very own nutcrackers, wooden cuckoo clocks, German ornaments, and unique gingerbread houses. We will prepare German food (yes, giant pretzels are on the menu!) and revel in folklore that is sure to capture the heart of your child. This class breaks for Thanksgiving week and ends the week before Christmas break.
Classes are held Thursdays, November 14, 21, December 5, 12, 19 from 3:45–5:45 pm at my home studio in Sleepy Hollow (San Anselmo). Cost is $225 per person, limit 8, ages 8–13.
To register: Please send an email to carriestevenssmith@gmail.com.