Back to top
Make + Takes - combining craft and art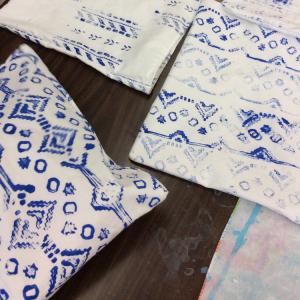 Each week a new craft will be created that will be exciting to make! Becoming a artistic craftsman involves using a lot of different materials, different tools, and the ability to work with your hands. In this class, our craft artisan will be introduced to many different approaches when working with photography, clay, mosaics, printmaking, t-shirt design, fabric, wood, jewelry creations, weaving, and more. Each student will begin to find their creative voice when executing contemporary ways of thinking and working as a craftsman.
Cost: $162.75 (includes tax)
Session: March 26, April 2, no class April 9, April 16, April 23, April 30, May 7
F 4:30-6:00
1.5 hour class
ages: 5 to adult (adults with children or without, this class has a lot of hands on fun to offer all ages)
Check out our NEW Novato studio drop in hours!
1:00-6:00 - TUESDAY
1:00-5:00 - Wednesday
1:00-6:00 - THURSDAY
1:00-6:00 - FRIDAY
10:00-2:00 - SATURDAY