Back to top
Mindful SpeedReading Workshops: For SAT, ACT test takers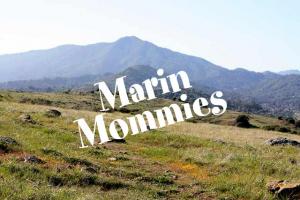 July 15 and August 11th: 10 am to 3 pm
Finishing high stakes tests in time is one of the largest challenges facing SATs/ACTs students. If your child:
Needs a higher test score
Panics or feels nervous before tests
Has reading speed that is average or slower
...then this 1-day/5-hour workshop IS for YOUR KID!!!
Increase reading speed w/out sacrificing comprehension!
MindFlow workshops are fun, fast paced, with guaranteed results:
- INCREASE reading speed (to 5x faster)
- BREAK bad reading habits
- GAIN confidence
- HONE focus
- IMPROVE comprehension
- RETAIN more materia
- UPGRADE test scores!
Stress management & mindful techniques offer ways to be more present and enter a 'zone' or 'flow state' while reading so they are their most relaxed and able to access what they've read and learned.
Improvements based on words per minute & results typical!
 
Hannah: 217 - 904 wpm Increase: 687 wpm
Dana: 378 - 1000 wpm Increase: 622 wpm
Grant: 122 - 380 wpm Increase: 258 wpm
Olivia: 206 - 608 wpm Increase: 402 wpm
"My daughter came home ecstatic, gushing that the MindFlow workshop gave her an edge in taking the SAT.  She said it was worth every penny and more."
-Ellis
"I always ran out of time on the SAT. I read slowly and didn't have enough time to put as much thought into the questions as I wanted to, but by reading faster I can now get the passage out of the way and have more time to answer the questions."  
-Nate
 
"I just have to tell you that I am totally geeking out. I'm having so much fun with the speed reading skills you taught me. Normally, I might read about one scholarly article a month and struggle through it. I read four tonight (and even skimmed a few others) and thoroughly enjoyed them! What is most surprising to me is that my comprehension and memory has INCREASED! Fabulous!"
-Amanda, Licensed Psychologist
 
MindFlow: A workshop for students of all ages!