Back to top
Not-So-Scary Halloween Magic Show!
Margaret Todd Senior Center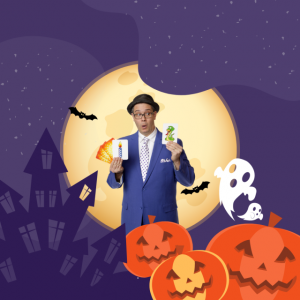 Join Novato Parks & Recreation and Mike Della Penna for a FREE Halloween Magic Show!
It's a magic show full of Halloween fun appropriate for all ages! Bring your ghosts and goblins, your superheroes and your fairies as tricks reign over treats in this silly, fun, laughter-filled show.
Reservation Required for this FREE event. Please email Novatofun@novato.org or direct message us on Facebook or Instagram @NovatoFun to RSVP.