Back to top
One Tam Day of Thanks: Camp Fire Donation Drive
Forest Room, Mill Valley Community Center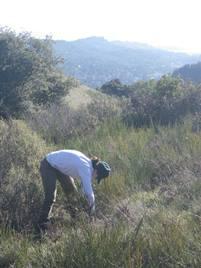 One Tam Day of Thanks: Camp Fire Donation Drive
Due to the Camp Fire tragedy and continued poor air quality we will be shifting Day of Thanks indoors. Instead of restoration we will be running a donation drive for Camp Fire relief efforts and making posters for our Marin County Fire Department, thanking them for their hard work.
Our program will still be from 9:00 am to 12:30 pm at the Mill Valley Community Center right next to Bothin Marsh, in the Forest Room.
We will be accepting donations for the Oroville Hope Center and Butte Humane Society. Stop by with a donation and help us make personalized thank you posters for the Marin County Fire Department.
Below is a list of needed items (New condition):
Gift cards (Visa, gasoline, grocery, pet store)
Backpacks, duffle bags, luggage
Undergarments, warm gloves, mens big shoes, kids underwear
Non-perishable food, ready-to-eat meals,  paper products
Folding chairs
Can openers, ice chests
Hair brushes, hair ties
Non-latex gloves, food handling gloves
Toiletries/Hygiene, chapstick
Sleeping bags, air mattresses, tents, bedding items, heavy blankets
Towels
Pet supplies: wet and dry food for cats and dogs, litter, leashes, dog/cat crates, check out :https://buttehumane.org/wishlist/  for more items
Where: Forest Room, Mill Valley Community Center, 180 Camino Alto, Mill Valley, CA 94941
When: Saturday, November 17th, 9:00 am - 12:30 pm
We apologize for any inconvenience, thank you for your efforts in supporting the fire victims and first responders!