Back to top
Youth in Arts Mobile Art Lab This Summer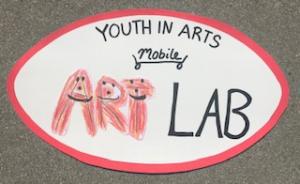 Looking for ways to engage your children this summer? Visit the Youth in Arts Mobile Art Lab on Thursday evenings near the San Rafael Farmers Market.
The Mobile Art Lab will be on the streets from 5:15 to 6:15 p.m. Look for the red and white stand on 4th street between A and B streets. The Mobile Art Lab will be on the go June 10, 17, 21 and July 1, with future dates to be determined. Each week will have a free activity led by a mentor artist. Capacity is limited.
"As things start to transition back to more in-person activities, we are excited to re-imagine new ways to engage the community – especially families – to use art to process emotions together and find joy in this next chapter," said Executive Director Kristen Jacobson. "I really hope this is something that we can continue through the entire summer."
(Youth in Arts is also reopening its existing Art Lab, housed inside the YIA Gallery at 917 C St. in San Rafael. That Art Lab is free and open weekdays from 1 to 4 pm. It offers a guided activity for children and their families and caregivers related to the exhibition on display in the gallery. On Thursday nights through July 1, the Lab will stay open an extra hour (until 5 pm) before the Mobile Art Lab heads out. Capacity is limited and masks are required).
Please join us!