Back to top
Create Colorful Leaf Prints for Fall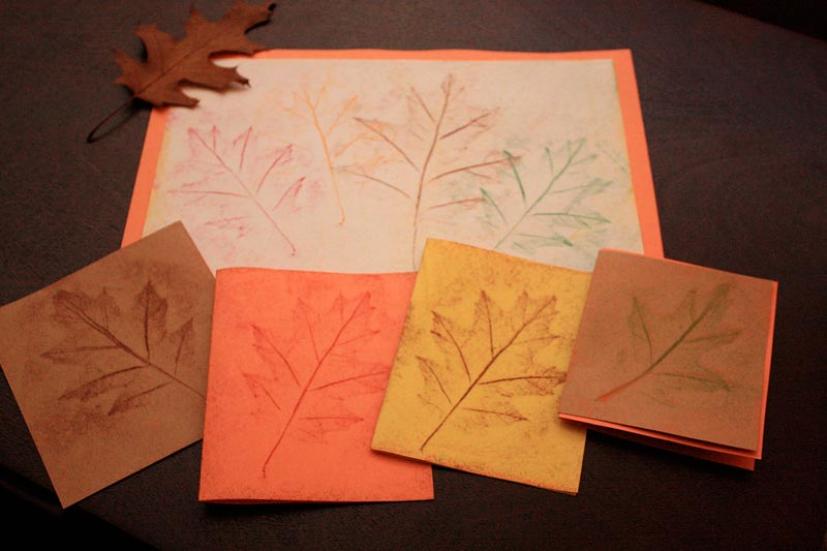 Creating colorful leaf prints is one of my children's favorite simple fall craft projects. We love to take advantage of Marin's great fall weather and go on family hikes and walks at this time of year. Along the way, the kids collect interesting autumn leaves, which we bring home to use as decorations and to make leaf prints.
Making leaf prints is an easy project that kids of all ages can do, and the results can be really beautiful. To make them you'll need:
Leaves of different shapes and sizes
Construction paper
Crayons
Lay out a sheet of paper and place a leaf on it, then set another sheet of paper over the leaf (or leaves—you can use more than one). Peel the wrapper off a crayon and rub the side of it over the top sheet of paper. The leaves below will magically appear!
We like to use paper and crayons with rich autumnal colors like red, brown, yellow, or orange. You can use white paper, too, but we find that colorful construction paper gives the best results.
The finished product is suitable for framing, scrapbooking, making into note and greeting cards, or even using as unique wrapping paper.
Today's Events
Saturday, February 17, 2018