Back to top
Create a Cute and Colorful Easter Egg Wreath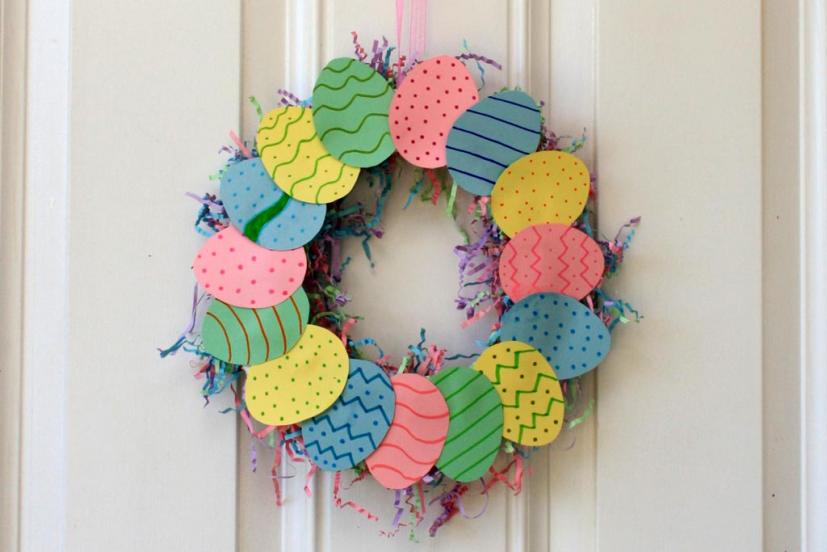 Easter is on April 17 this year, and my kids always like to create festive holiday crafts to decorate the house for our family celebration. My daughter insisted on making a cute and decorative wreath for the front door, so we came up with this fun and easy Easter egg wreath paper craft.
If you don't want to create your egg shapes freehand, I made a basic egg template that you can download and print onto colored paper. Get it here.
To make this craft you'll need:
Paper plates
Paper Easter grass, multicolored
Pastel colored paper for the eggs
Glue
Scissors
Markers, crayons, paint, glitter, etc.
Ribbon for hanging
First cut out the center of a paper plate so you have a basic wreath shape. Flip plate to the inside side (the side you'd eat off of), and glue Easter grass along the edges. You want the Easter grass to protrude somewhat so you can see it after you attach the eggs. Put aside the wreath and let dry for 20 minutes or so.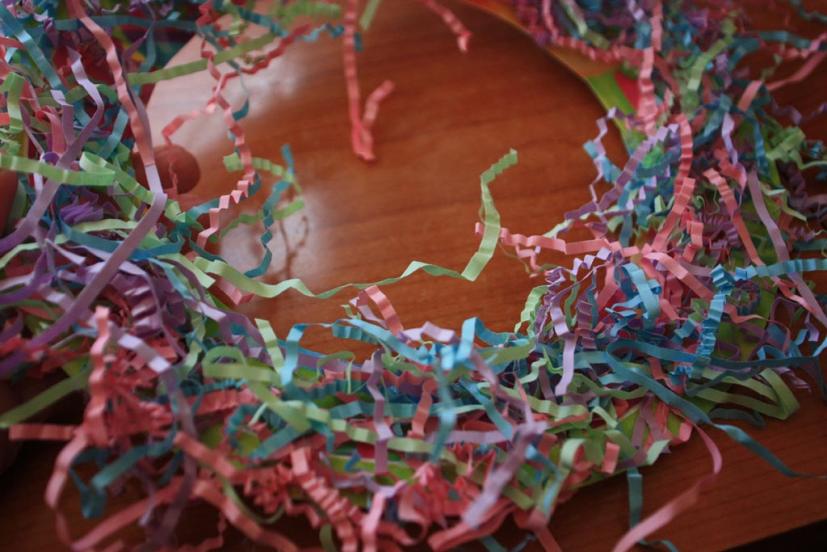 Print out the Easter egg template onto pastel paper. Have the kids cut out the eggs and decorate them however they like. I used 15 eggs total on my wreath; the number may vary depending on the size of your paper plate.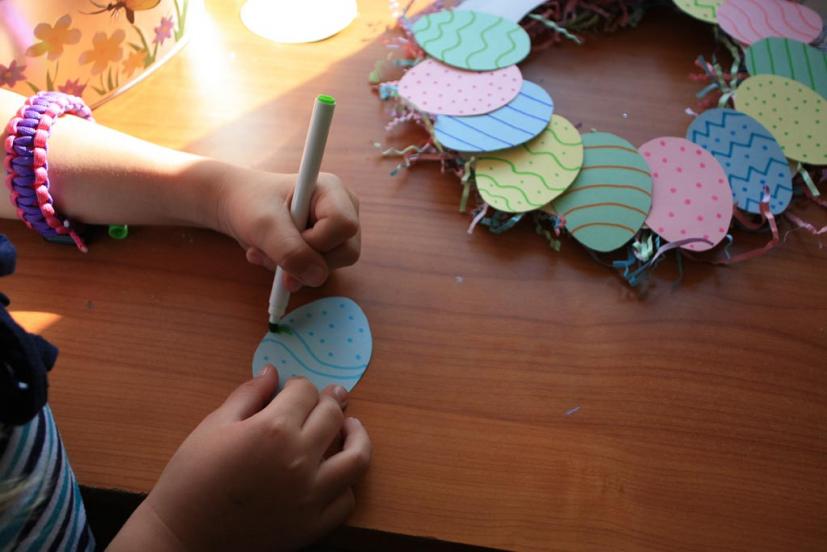 Before you glue the eggs down, lay them out on the wreath and arrange until you're happy with the design. Glue eggs down to the front of the wreath, overlapping each one slightly, as you can see in the picture. You want to cover the surface of the plate entirely.
Let dry and attach ribbon. I just looped it around the ring and tied the ends in a bow. Now you're ready to hang your wreath on your front door or anywhere else in the house. It would look great as a centerpiece on your Easter dining table, too.
Sign up for tips & news for Marin families!