Back to top
Create Patriotic Baker's Clay Jewelry for the 4th of July
Your kids can show off their patriotic pride this 4th of July with one of these baker's clay jewelry pieces that they made themselves (with an adult's supervision, of course). They're easy to make, and the basic baker's clay recipe can be used for all sorts of crafts throughout the year.
Here's what you'll need for the baker's clay:
1/2 cup salt
1 cup all purpose flour
1/2 cup water
Mix together all these ingredients in a large bowl. If the dough is too sticky, add additional flour a litttle at a time. You want a mixture that's smooth and pliable, like clay. Don't add too much flour or your creation might crack.
For this project, you'll also need:
Red, white, and blue craft paint
Bar pins
White glue, like Elmer's
Cookie cutters
Acrylic sealer, such as Mod Podge
Paint brushes
Red, white and blue plastic pony beads
Clear plastic jewelry string
Toothpick or wooden skewer
Roll out baker's clay and out shapes with a cookie cutter. We used star- and heart shaped cutters. If you're going to string a shape onto a necklace or bracelet, poke a hole with a skewer or toothpick lengthwise through the shape before drying.
Place the pieces on a baking sheet and put in a 250ºF oven. You can also air dry them, but it takes a lot longer. Let the pieces dry in the oven for 1 to 2 hours; check after an hour and see if they're dry. Remove from the oven and let cool before you proceed.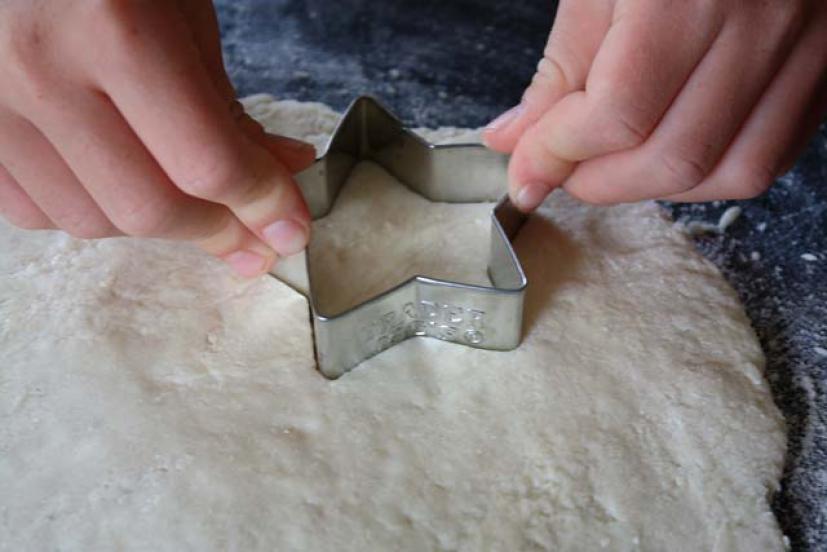 Once the shapes are dry, paint them all with white paint and let dry.
When the white paint is dry, use blue and red paint to decorate your shapes. Let them all dry thoroughly, then paint with Mod Podge and let dry.
For pins, glue bar pins to the back. Make sure you use plenty of glue and let them thoroughly dry before wearing. For a necklace or bracelet, simply string the shape together with red, white, and blue beads.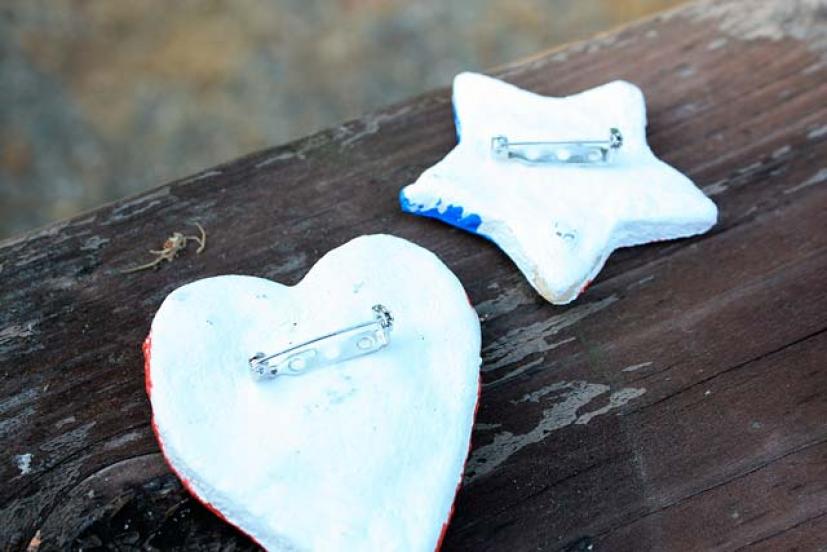 Your kids will be proud to wear their creations on the 4th of July!
Sign up for tips & news for Marin families!