Back to top
Day Out with Dad: Sonoma Valley Airport Display Days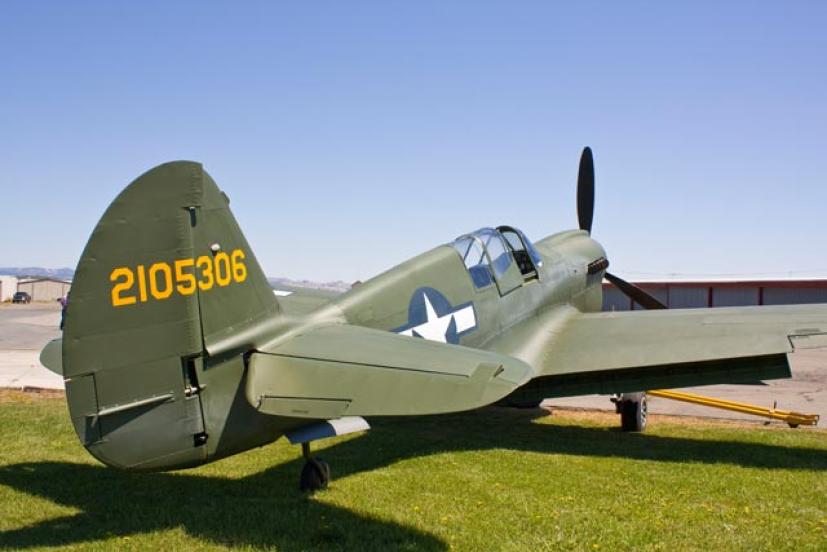 One of our favorite local spots for an outing is Sonoma Valley Airport, also known as the Schelleville Airport, located just south of the town of Sonoma. The romance of the Golden Age of Aviation lives on in this small airport, and one weekend a month the planes' owners put them on display for visitors to come see. Kids of all ages, including grown-up kids, love to come check out the historic aircraft on display and see some of them take to the skies. Best of all, display days at Sonoma Valley Airport are free!
The Sonoma Valley Airport holds display days on the second weekend of every month, where the owners of the vintage aircraft open their hangars and show off their planes. The aiport is home to numerous different historic planes, making it a living aviation museum of sorts. Feel free to wander the hangar rows and check out the planes on view. The airport is well known for its fleet of World War II--era Boeing Stearman biplanes, and you'll also see rare machines like an SNJ (the Navy version of the famous North American T-6 "Texan" trainer), a De Havilland Tiger Moth, a Piper Cub or two, and many other colorful aircraft that you've probably never heard of. If you're lucky, you'll have a chance to get up-close-and-personal with the recently restored 1943 Curtiss P-40N Warhawk that lives at Sonoma Valley Airport, as well as a P-51 Mustang that makes its home their, too.
Being that this is a working airport, planes are coming and going all the time. It's a lot of fun to watch them start then engine on a Stearman biplane, taxi it out to the runway, and take off. Adventurous types can even go for a ride in one of the Stearmans or the SNJ, operated by Vintage Aircraft Co. Walk-ins are taken on weekends from 10 am to 4 pm, and rides start at $175 for a 20-minute unforgettable scenic flight over the Wine Country. Longer flights will even take you out over Novato and Tomales Bay or Mt. Tam and the Marin Headlands! (Sounds like a neat Father's Day gift… hint, hint.) Those with deeper pockets who desire an even more exciting flight can even book a ride in the P-40 or P-51.
Walking around the airport looking at old planes is a lot of fun, but since this is a real working airport and not a static museum, safety is something that has to be a first priority. If you're visiting the Sonoma Valley Airport with children, please keep these safety rules in mind:
Children must be in the direct presence of an adult at all times.
Never, ever walk in front of an airplane with a moving propellor!
Always assume that a plane's propellor could start turning at any time.
Don't touch or climb on planes.
Stay off the taxiways when planes are present—they always have the right-of-way.
Small children must hold the hand of an adult while walking around the airport.
Never let children run around or wander around unattended.
Visiting the airport on a display day is a fun outing, so use these common-sense tips to keep it that way.
If you're hungry after your visit, Angelo's Wine Country Deli located just down the street from the airport (look for the life-size fiberglass cow on the roof) makes awesome sandwiches and amazing homemade beef jerky. It's always our go-to place for lunch when we're in the area. You can also visit the Fruit Basket across the street for fresh produce, fruit, drinks, and a wide variety of snacks.
Also worth visiting and literally right next door is Cornerstone Sonoma, a complex of shops and wine-tasting rooms accompanied by a collection of gardens, each one designed by a noted landscape architect. Cornerston's Park 121 restaurant offers locall-sourced fare, too.
If You Go
Sonoma Valley Airport is located at 23980 Arnold Drive (Highway 121) in Sonoma. To get there from Marin, take Highway 101 to Highway 37 east. Follow 37 to the Highway 121 turnoff near Sonoma Raceway, then follow Highway 121 north. Look for the airport on the right side of the road.
For more information, visit the airport onlne at sonomavalleyairport.com or call (707) 938-2444. For airplane ride information, call Vintage Aircraft at the same phone number, or visit www.vintageaircraft.com.
Sign up for tips & news for Marin families!