Back to top
Easy-to-Make Peach Crumble is the Taste of Summer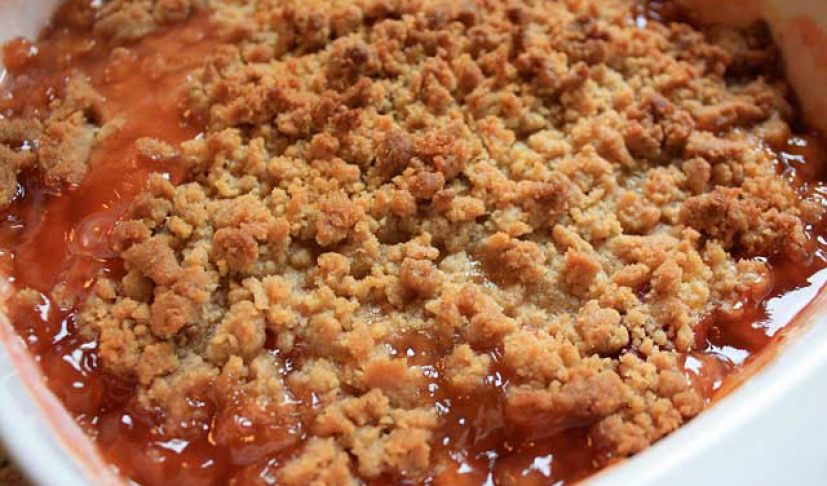 Few things signify that summer is finally here as much as the easy availability of fresh and juicy stone fruits like peaches, nectarines, and apricots. Now that we're seeing delicious peaches at the farmers' market and in the produce section of the supermarket, why not make a fantastic dessert like peach crumble? This recipe is a summertime staple in our house, especially when my mom brings over a load of peaches fresh off the tree in her front yard. Green String Farm in Petaluma is another great place to get fresh organic peaches.
Fruit crumbles don't look as pretty and require less work than pies, but are just as delicious. Born out of the need for rationing flour and sugar during World War II, crumbles, in their basic form, involve a fruit filling covered with a crumbly flour, sugar, and butter topping. It's something that's easy enough for the kids to help make, too. They love to mix up the crumble topping and spread it on top of the fruit filling.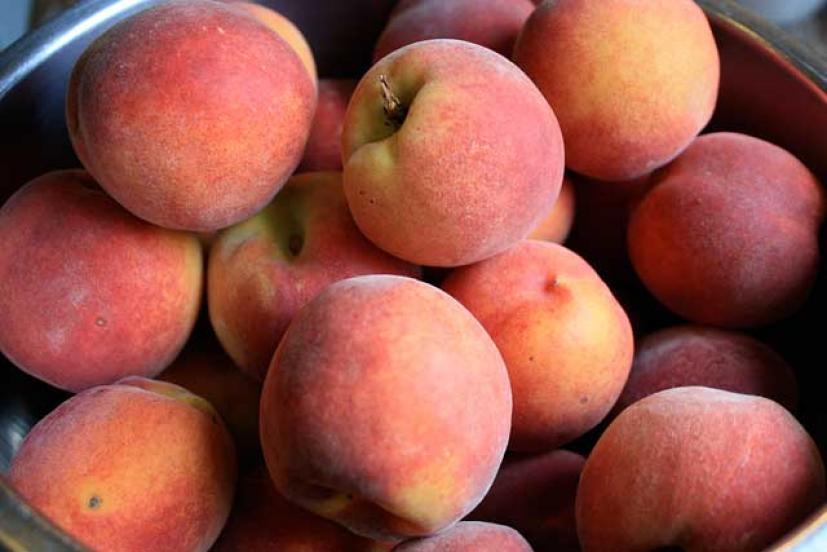 Fruit crumble variations abound, and this recipe can be adapted for all sorts of seasonal fruit, from apples in the fall to strawberries and rhubarb in the spring. I happen to think peach crumble is one of the best versions on this treat.
Try it with some blueberries or blackberries mixed in with the peaches, and top it with some good quality vanilla bean ice cream for something extra special. But do try it on its own—there's something about it that just captures the essence of summer.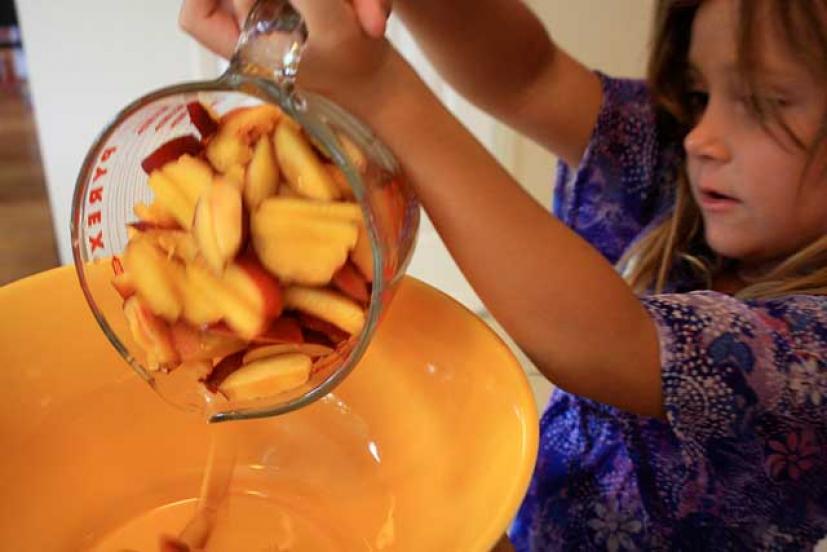 Ingredients
2 pounds peaches, nectarines, or apricots cut into 1/2-inch wedges (about 6 cups total)
3/4 cup white sugar
1 tablespoon fresh lemon juice
4 teaspoons cornstarch
1 teaspoon kosher salt
6 tablespoons unsalted butter, room temperature
1/4 cup brown sugar
1 cup all-purpose flour
Directions
Preheat oven to 375ºF. Combine fruit, white sugar, lemon juice, cornstarch, and 1/2 teaspoon of the salt. Transfer to an 8-inch baking dish.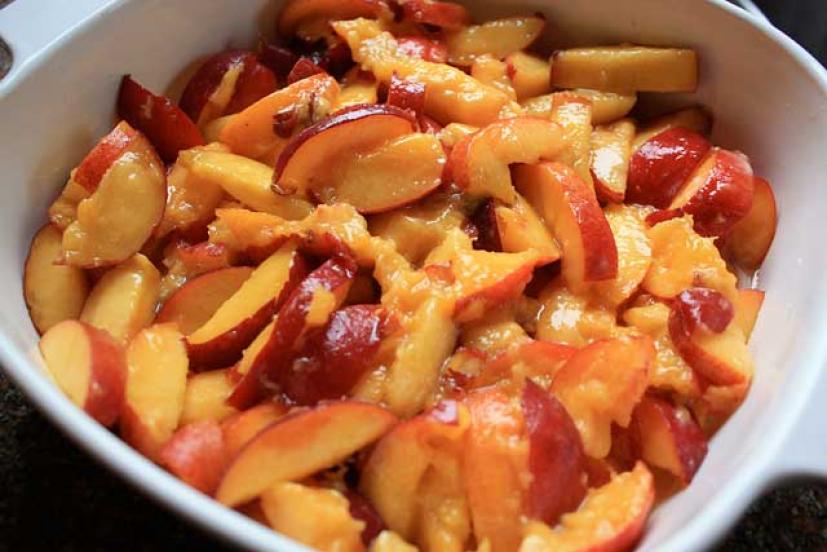 In a large bowl, using a mixer, beat butter and brown sugar on medium until light and fluffy. Add flour and salt and mix with your hands until large pieces form. Scatter this topping over the filling in the baking dish.
Bake until center is bubbling, about 40 to 50 minutes. Let cool at least 20 minutes before serving. Serve warm. You can top it with scoop of vanilla ice cream, if desired.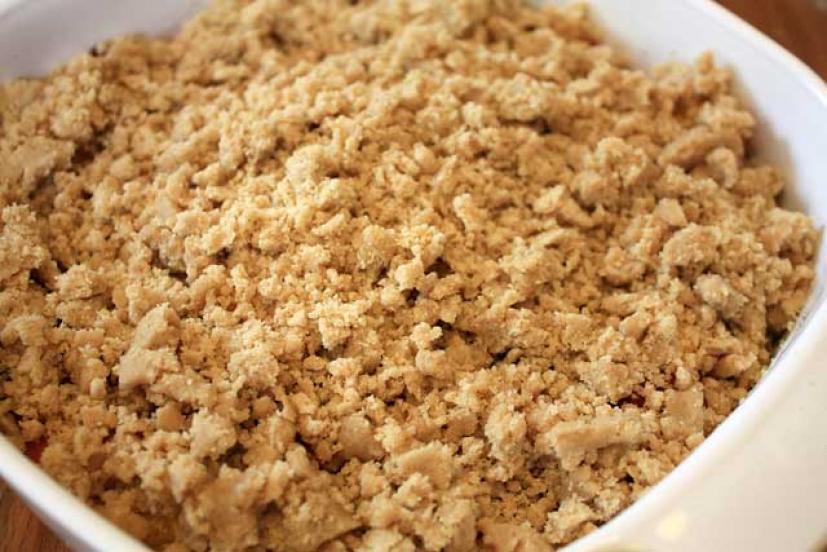 Sign up for tips & news for Marin families!