Back to top
Explore the Beauty of Paradise Beach Park in Tiburon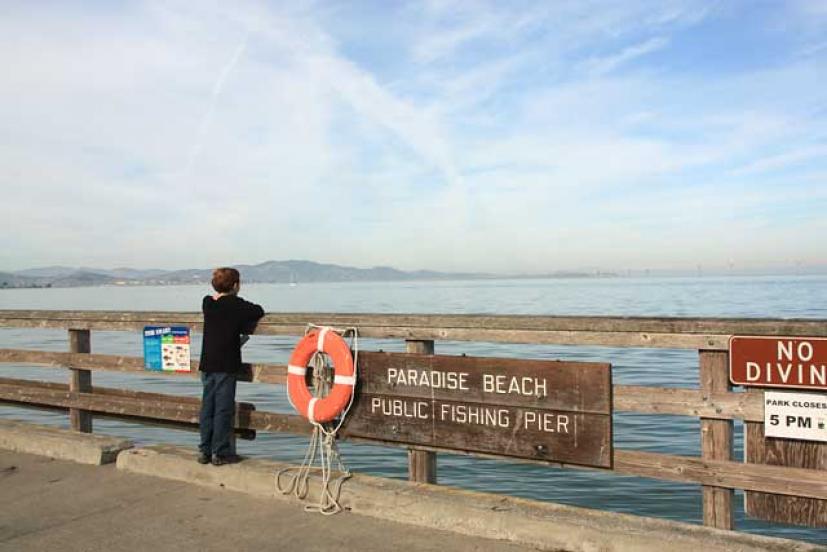 Since the weather's been so nice in Marin this winter, and since Marin County Parks is waiving parking fees through January 5, 2014, we thought we'd check out Paradise Beach Park. Located along the shores of San Francisco Bay in Tiburon, the 19-acre Paradise Beach Park offers a beach, plenty of lawns and picnic areas, a redwood grove, and an iconic fishing pier for the anglers among us. The views from this bayside gem of a park are amazing, too, with sweeping vistas of Marin and the East Bay. If you haven't been to Paradise Beach Park, it's worth a visit.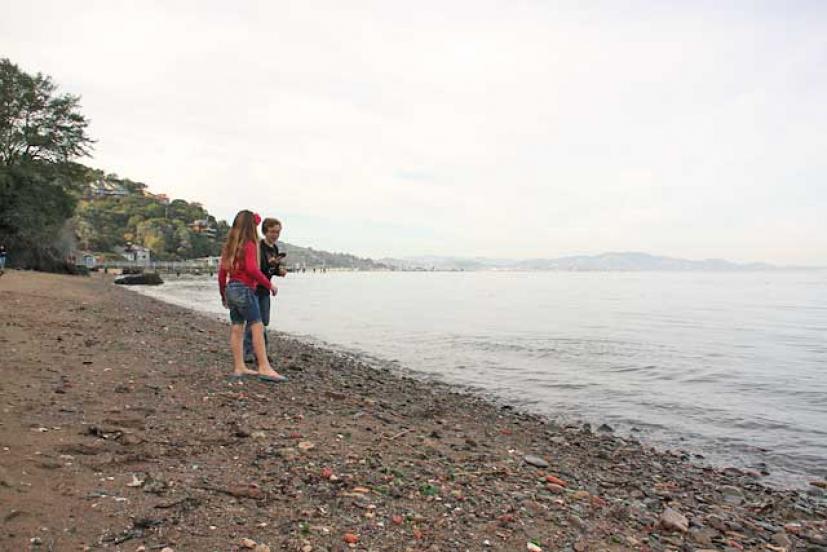 I haven't been to Paradise Park for years, so this was a great excuse to revisit it, but with my kids this time. They had a blast exploring the beach, running and playing on the grass, and watching fish jumping and harbor seals swimming by from the fishing pier.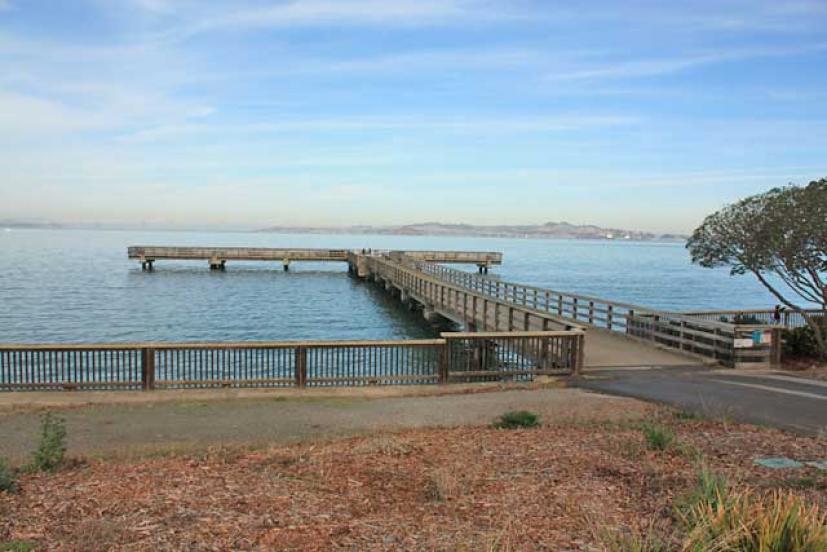 We wish we had dug out our fishing poles from the garage—you can actually fish (for fish including halibut, sturgeon, striped bass, shark, perch, bat ray, and crab) from the pier here without a fishing license. The pier offers plenty of benches and holders for your fishing rods, as well as a place to clean your catch. Near the fishing pier is a launching area for kayaks and canoes.
Paradise Beach Park boasts numerous picnic tables and group picnic areas, most of which have access to charcoal BBQ grills. With spacious lawns and shady trees, a horseshoe pit, and of course a beach, it's a great place in Southern Marin to bring your lunch, relax, and spend the day.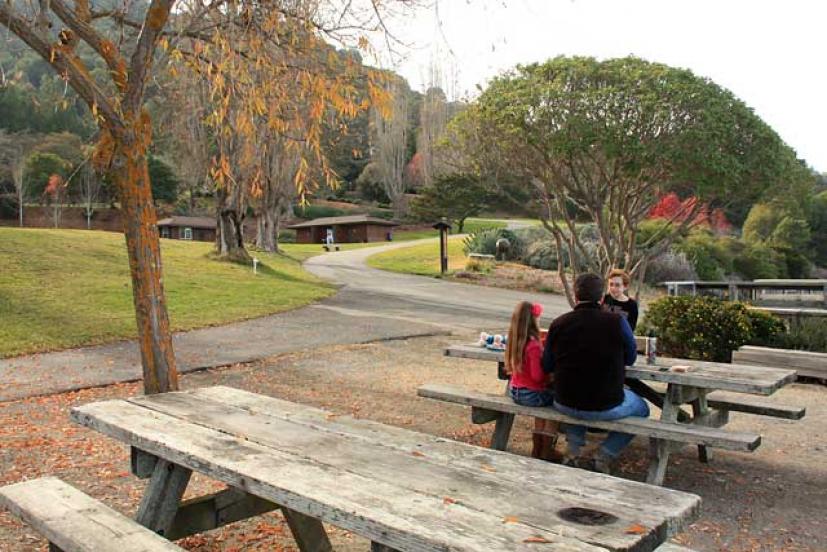 Paradise Beach itself is a narrow sliver of sand along San Francisco Bay. The waves here are gentle and the water shallow, so it's a great place for wading and playing in the sand. My daughter busied herself with collecting little cockle shells that she found along the beach (she's planning on making a craft project with them).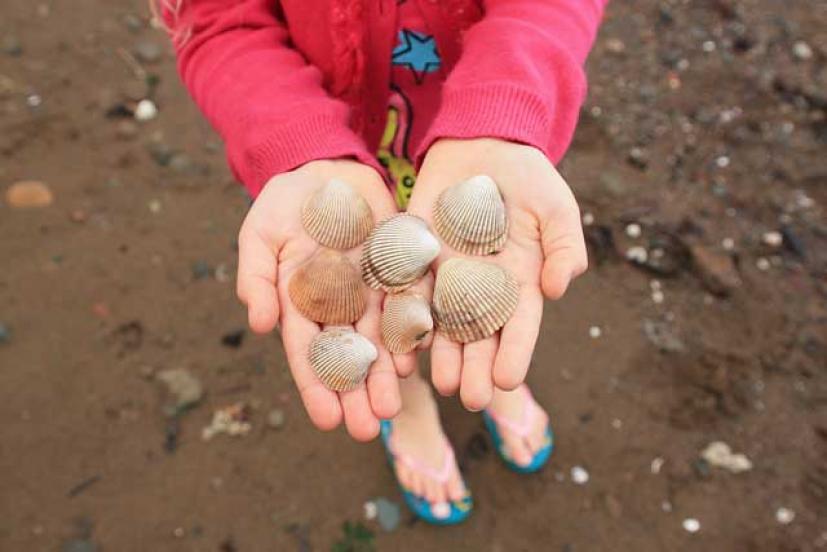 Even though it was chilly, the kids both waded in the water and had fun skipping stones and exploring the beach. Access to the beach is via either a steep stairway or a trail that winds down from the lower parking area.
To learn more about Paradise Beach Park, visit the Marin County Parks website.
If You Go
Paradise Beach Park is open daily, hours vary depending on the time of year, from 8 am to 5 pm in the winter to to 7 am to 8 pm in the summer, check the Marin County Parks website for fulll hours information.
There's a per-vehicle parking fee of $5 during the winter and $8 on summer weekdays and $10 on summer weekends and holidays. If you enter on foot or by bike, there's a $2 per person entry fee.
You'll find plenty of picnic tables and grills at the park, as well as clean restrooms and drinking fountains. There's even a soda machine.
Paradise Beach Park is located at 3450 Paradise Drive in Tiburon. To get there, take Highway 101 to the East Blithedale Avenue/Tiburon Boulevard Exit, and follow Tiburon Boulevard East. Turn left onto Trestle Glen Boulevard just after Blackie's Pasture, and follow it to Paradise Drive. Turn right on Paradise Drive and follow it to the park; it will be on your right, and the entrance is clearly marked.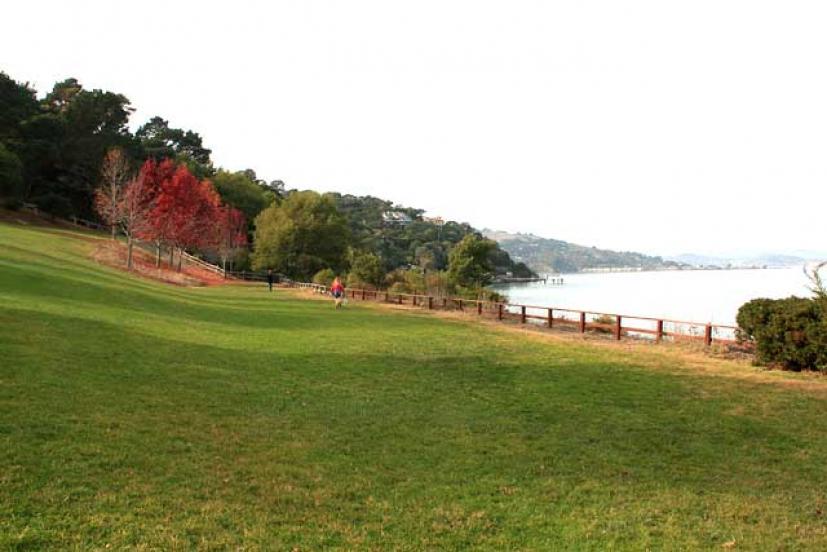 Sign up for tips & news for Marin families!