Back to top
Family Fun in San Francisco's Japantown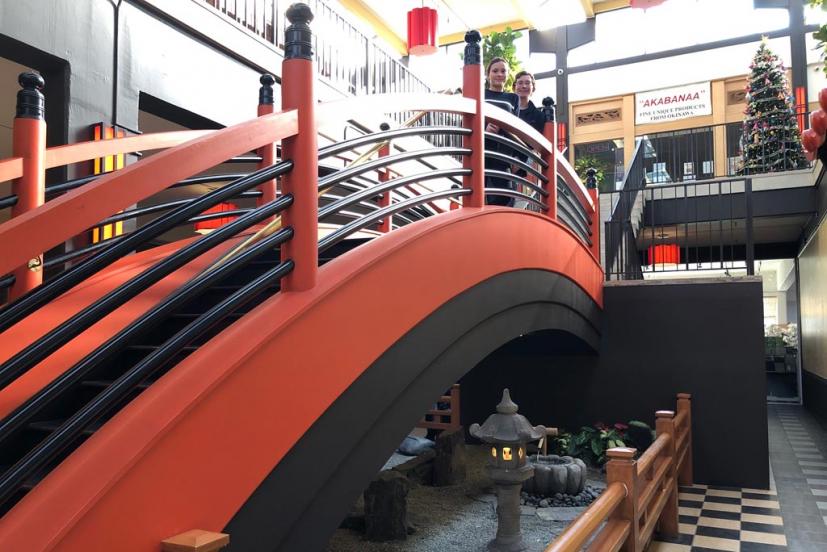 When we're in San Francisco, one of our favorite spots for an afternoon of shopping and dining is Japantown. A trip to Japantown, which is located in the city's Western Addition neighborhood, is a great way to take in Japanese culture, and it's certainly less effort than taking the family on a trip to Japan! San Francisco's Japantown is the largest and oldest Japanese neighborhood in the United States.
Japantown, or Nihonmachi, was established in its present location following the 1906 San Francisco Earthquake, and flourished in the early years of the 20th century. After suffering a downturn during World War II and the internment of Japanese Americans, the area was rejuvenated in the 1950s and '60s. The centerpiece of this six-square-block enclave is the Japan Center Mall. It and the surrounding area are home to numerous Japanese restaurants, shops, and grocery stores.
Japan Center Mall is a fun place for a family outing, especially if the weather is cold or rainy (not a rarity in San Francisco). The mall is anchored by the large concrete Peace Pagoda in an outdoor plaza, where it also hosts popular local events like the Northern California Cherry Blossom Festival, held over two weekends in April, and the Nihonmachi Street Fair, which takes place in August.
Japantown offers countless dining choices, from frozen yogurt, crepes, and baked goods to ramen, sushi, okonomiyaki, and yakiniku. There's even a Benihana, in case you feel like splurging.
Japantown also offers plenty of shopping opportunities, especially for Japanese goods. There's a large branch of the Japanese bookstore Kinokuniya for books and manga, the Playland Japan arcade, and numerous shops offering traditional Japanese ceramics and cast-iron ware. We also love stopping by Nijiya Market to stock up on Japanese groceries, snacks, and grab-and-go bento boxes.
We always make sure to pay a visit to Daiso, which is sort of like the Japanese Dollar Tree. Almost everything here costs only $1.50, and it's a great place to stock up on origami paper, school supplies, Japanese ceramics, chopsticks, kitchen goods, and snacks.
If You Go
Japantown is located near San Francisco's Western Addition and Lower Pacific Heights neighborhoods, where its bounded roughly by Geary and Post Streets at the north and south and Webster and Laguna Streets on the west and east. Japan Center Mall is located between Geary and Post Streets at Webster Street.
To get there from Marin, cross the Golden Gate Bridge and take Doyle Drive to Lombard Street toward downtown San Francisco. Turn right on Gough Street and follow it to Geary. Turn right on Geary and follow it to Laguna Street and the Japan Center Mall. We've never had any trouble finding metered street parking in the area, but we usually opt to park in the Japan Center Garage, where parking fees range from $1 to $4 an hour, depending on the time of day.
For more information on Japantown visit sfjapantown.org.
Sign up for tips & news for Marin families!