Back to top
Fantastical Family Night at Broadway Under the Stars at Jack London State Park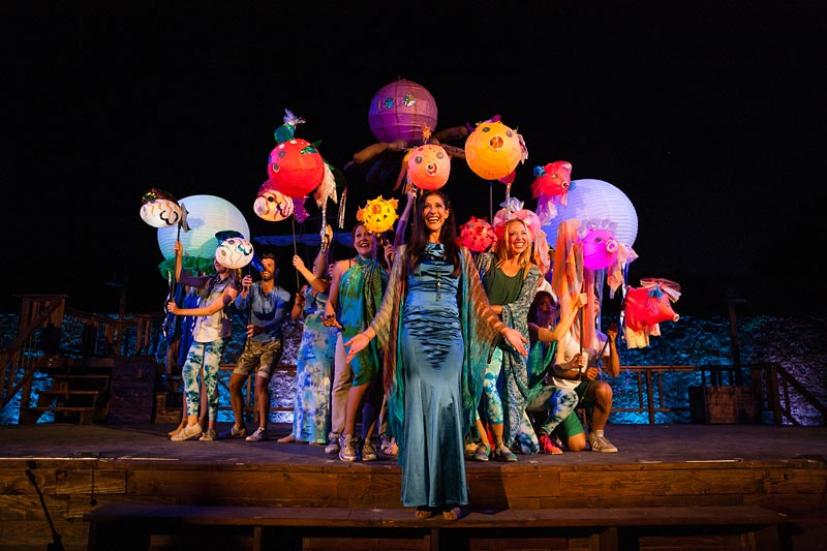 Photo: Stephan Stubbins/Transcendence
Transcendence Theatre Company's popular Broadway Under the Stars series presents "Fantastical Family Night" for two nights only: July 14 and 15, 2017. Performances take place in the 150-year old open-air Winery Ruins at Jack London State Historic Park in Glen Ellen. This is a unique opportunity to experience fantastic, family-friendly musical theater in the spectacular setting at one of our favorite Bay Area destinations! This fun family outing begins with pre-show picnics and activities including face painting and pony rides at 5 pm, prior to the 7:30 pm show.
Transcendence's Broadway Under the Stars is an award-winning series of Broadway-inspired concerts featuring performers from Los Angeles and New York—artists who come to the Sonoma stage directly from recent Broadway appearances. More than a standard musical revue, each show weaves popular Broadway songs into a spectacular themed performance performed in the open-air winery ruins at Jack London State Historic Park.
Photo: Rebecca Call/Transcendence
This year's Fantastical Family Night tells a story—one that resonates for all—of an adult alone in the world and follows his attempt to reconnect with his inner child. This epic journey is told through popular songs from Broadway, Disney, Top 40, and even some original music. You'll discover the crossroads where youthful joy and the wisdom of age meet in a vibrant celebration of life's adventure through music and dance.
A highlight of the Fantastical Family Night shows is the special performance by the Broadway Kids Camp campers as the team pays a "transcendent tribute" to the end of camp. The Kids Camp is a week-long fun experience with Transcendence Theatre Company staff of professionals mentoring children through a series of musical theater workshops designed to build confidence, inspire creativity, and instill well-being in a non-competitive and nurturing environment.
Win Tickets to Fantastical Family Night!
We're giving away a family pack of four (4) of tickets to the Friday, July 14 Fantastical Family Night performance! To enter to win, send an email to contests@marinmommies.com with "Fantastical Family Night" as the subject line by noon on Sunday, July 9. Winner will be chosen at random. Read our complete contest rules.
Photo: Rebecca Call/Transcendence
If You Go
Jack London State Historic Park is located at 2400 London Ranch Road, Glen Ellen. Read our article about visiting the park. Learn more about the park at www.jacklondonpark.com. Learn more about Transcendence Theatre Company and Broadway Under the Stars at transcendencetheatre.org.
Pre-show picnics begin at 5 pm with face painting and pony rides; the show starts at 7:30 pm. Ticket prices range from $45 to $149, with special under-18 youth prices available starting at $32 for Fantasical Family Night. Bring your own picnic or order one in advance from Glen Ellen Market. Food trucks will also be on hand with a wide variety of food and drink offerings. You're not allowed to bring your own alcoholic drinks, but local wineries will be pouring at the show.
Order tickets online at BestNightEver.org or by calling the box office at (877) 424-1414. $5 of every ticket sold for Broadway Under the Stars shows will benefit Jack London State Historic Park.
Today's Events
Friday, February 23, 2018