Back to top
Find a Bargain at the MPOMC Annual Consignment Sale for Children & Maternity this Weekend!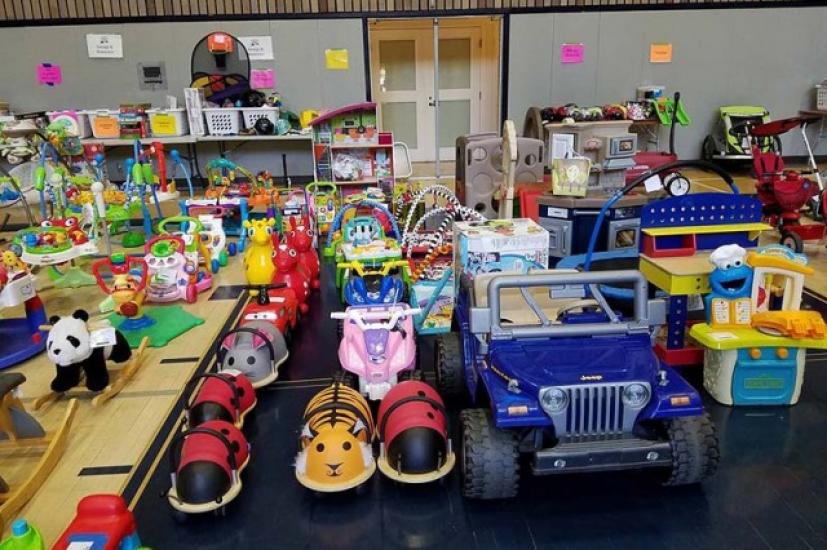 Find top quality children's clothes, toys, and equipment at consignment sale prices on Saturday, June 1, 2019 at the annual MPOMC Annual Consignment Sale for Children & Maternity! Known at the largest family garage sale in Marin County, the sale features a variety of high-quality used items including maternity apparel, baby and children's clothes (from infant to about age 10), infant and toddler gear, toys, furniture, strollers, safety equipment, feeding and nursing items, books, videos, outdoor play toys and equipment, and much more!
Because of the sale's strict quality control guidelines (it's often called the "Neiman-Marcus of garage sales"), this is the perfect place to find high-quality clothes and gear at 50%–80% below retail. This incredible sale not only benefits MPOMC members, who have early access to the huge selection of merchandise, but has a substantial community outreach component and is a service to the community at large. After the sale is closed, local families in need and non-profit organizations are invited to "shop" the remaining items at the sale for free.
The consignment sale takes place Saturday, June 1, from 7:45 am to 2 pm, in the gymnasium at Marin Catholic High School in Kentfield.
Here is the schedule:
7:45 am:   Early-bird admission! $15 per family!
8 am–noon: $1/person, children 12 & under are free.      
1–2 pm:    Half price sale! $1/person, children 12  and under free.
3–4 pm:    Outreach Families Free Hour Only
4–5 pm:    Seller Pick Up
Marin Catholic High School Gymnasium is located at 675 Sir Francis Drake Boulevard in Kentfield.
For more information, visit call (415) 460-9049 or visit www.mpomc.org/sale.
Sign up for tips & news for Marin families!