Back to top
Get Lost This Fall in the Best Bay Area Corn Mazes!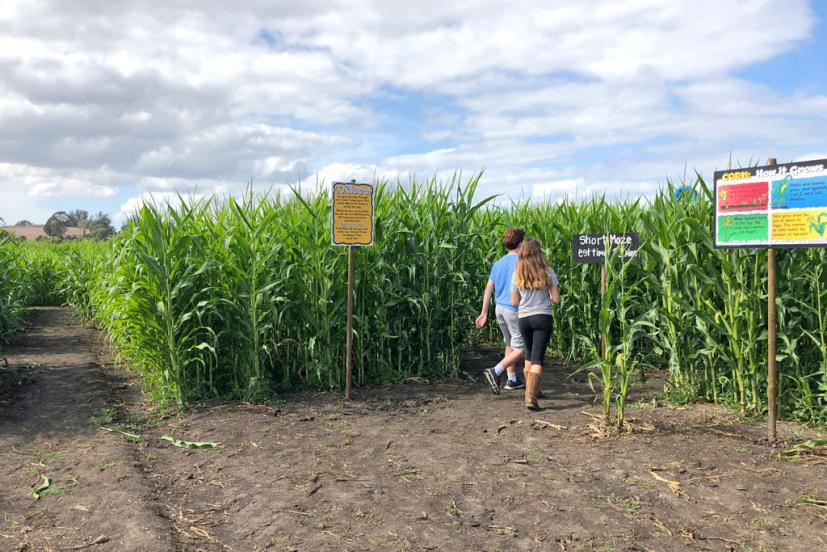 One of fall's most fun traditions is the corn maze, so gather up the kiddos and get lost (not permanently, of course) in one of these masterpieces of misdirection. While the prospect of finding your way out of a maze of tall cornstalks may be a little intimidating, there's usually help in the way of maps that can be purchased for an additional fee. Some mazes even have elevated viewing platforms so you can see how far you've gone, and many also have easier versions of the labyrinth for younger kids to try out.
Here's our guide to the best corn mazes in the North Bay, the San Francisco Bay Area, and beyond, all of which are offered in conjunction with a Halloween pumpkin patch. These locations all have plenty of other fun activities, so make a day of it! Hours and prices are correct to our knowledge, but make sure you check before you go.
This year, as in 2020, corn mazes will be adding special precautions for COVID-19. Check each venue's website for specific information and restrictions.
550 Stony Point Rd
Petaluma 94952
www.petalumapumpkinpatch.com
Sunday–Thursday, 10 am–6 pm, Friday and Saturday, 10 am–10 pm
This pumpking patch is home to the 4-acre A'Mazing Corn Maze with second-story viewing platforms; it also has  a little kids' maze. It also has acres of pumpkins and fun fall activities for families. Corn maze admission $7; free for ages 6 and under. Friday and Saturday evening Night Maze admission $10 for all ages. Ages 15 and under must be accompanied by an adult in the maze for the entire experience. Opens Friday, September 24.
5157 Stony Point Road (at Rohnert Park Expressway)
Santa Rosa
(707) 331-6653
santarosapumpkinpatch.com
Daily, 11 am–6 pm; Night Maze: Friday & Saturday, 6–10 pm; Sunday 6–8 pm
Santa Rosa Pumpkin Patch offers a huge eight-acre corn maze as well as a kiddy corn maze, hay, and sunflower mazes. It also has eight acres of pumpkins, and plenty of fun and activities for the whole family. Daytime corn maze admission $6 (4 and under free). Night Maze admission $9. Last corn maze admission one hour before the pumpkin patch closes. Children 12 and under must be accompanied by an adult at all times. Opens Friday, October 8.
6150 Dixon Avenue West
Dixon 95620
(530) 304-0163
www.coolpatchpumpkins.com
Open daily, 9 am–8 pm
This 45-acre corn maze out in fields of Dixon is the largest in the world, according to the Guiness Book of World Records! Corn maze admission $18 adults, free for kids 5 and under. Minors must be accompanied by and adult at all times. Opens Saturday, September 25.
550 Walnut Boulevard
Brentwood 94513
Open daily, September 18–October 31, 11 am–6 pm
Three Nunns Farm in the Contra Costa County town of Brentwood has not one but two corn mazes this fall! Challenge yourself in the 5-acre giant corn maze, or stroll the new "Corn Trail" for a more relaxed experience. Corn maze admission included in $7 admission to the farm's tractor ride. Open Saturday, September 18.
501 Manthey Road (off I-5)
Lathrop 95330
(209) 982-0833
www.pumpkinmaze.com
Open Monday–Friday, noon–7 pm; Saturday & Sunday, 10 am–7 pm
Attractions at this Central Valley farm include their famous giant corn maze, entry to which is included with general admission. Admission: Monday–Thursday $16.95, Friday–Sunday $24.95, children 2 and under free. Opens Saturday, October 2.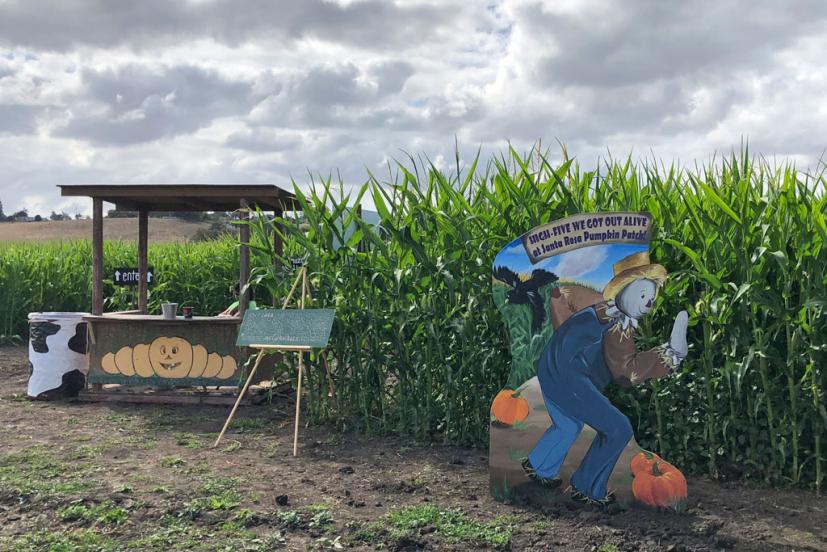 Sign up for tips & news for Marin families!